Man fakes his own death and then turns up to his funeral 'to teach family a lesson about staying in touch'
13 June 2023, 23:35 | Updated: 13 June 2023, 23:43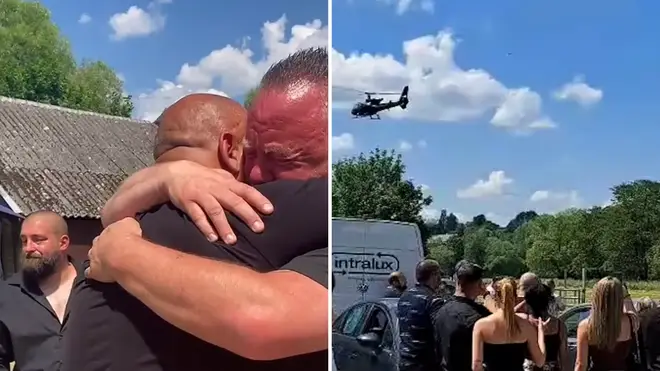 A TikTok influencer faked his own death before turning up at his funeral in an attempt to teach his family a lesson about staying in touch.
David Baerten, from Belgium, even told his wife and children about the 'cruel' prank so they could help him pull it off.
One of his daughters went the whole way, posting on social media: "Rest in peace Daddy. I will never stop thinking about you.
"Why is life so unfair? Why you? You were going to be a grandfather, and you still had your whole life ahead of you. I love you! We love you! We will never forget you."
Listen and subscribe to Unprecedented: Inside Downing Street on Global Player
Mr Baerten, who has over 150,000 followers online, has been criticised by some of his followers, who argue the prank went "too far".
But the influencer maintained that he needed to his wider family a lesson after they fell out of touch with him.
"What I see in my family often hurts me," he said.
"I never get invited to anything. Nobody sees me. We all grew apart. I felt unappreciated. 
"That's why I wanted to give them a life lesson, and show them that you shouldn't wait until someone is dead to meet up with them."
Read More: TikTok menace Mizzy spotted trashing Primark with band of followers on Oxford Street
Read More: TikTok provocateur Mizzy trolls police in new vid and claims he got 'sucked in' to playing a character
Mr Baerten says he has not even released the full video yet, with more footage set to show him arriving at his own funeral in a helicopter.
In the footage already posted, close friends and family members have gathered for what turned out to be his fake funeral.
Despite the influencer's deception, one friend said: "I swear I was crying and then I had the shock buddy, we love you very much."