Masked men unleash 'mice attack' on third McDonald's branch amid slew of 'free Palestine' protests at chain
1 November 2023, 11:50 | Updated: 1 November 2023, 12:51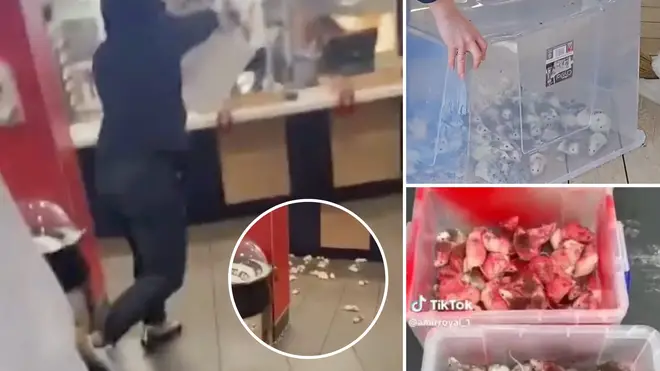 A third McDonald's has been targeted by a pro-Palestine 'mice attack' as new footage shows a masked group hurl the rodents into another Birmingham restaurant.
Footage shared on social media showed dozens of mice unleashed in another Birmingham McDonald's after two incidents in the city earlier this week.
The video shows a masked group, seemingly made up of six people, including the cameraman, unleashing the rodents at a McDonald's in Small Heath.
The five shown in the video are all wearing face coverings with their hoods up as they storm into the fast food chain - including one waving a Palestinian flag.
Upon entering the restaurant the group can be heard chanting "free Palestine" while one member of the group hurls a box filled with the rodents onto the floor in front of the checkout counter.
Warning: Video contains strong language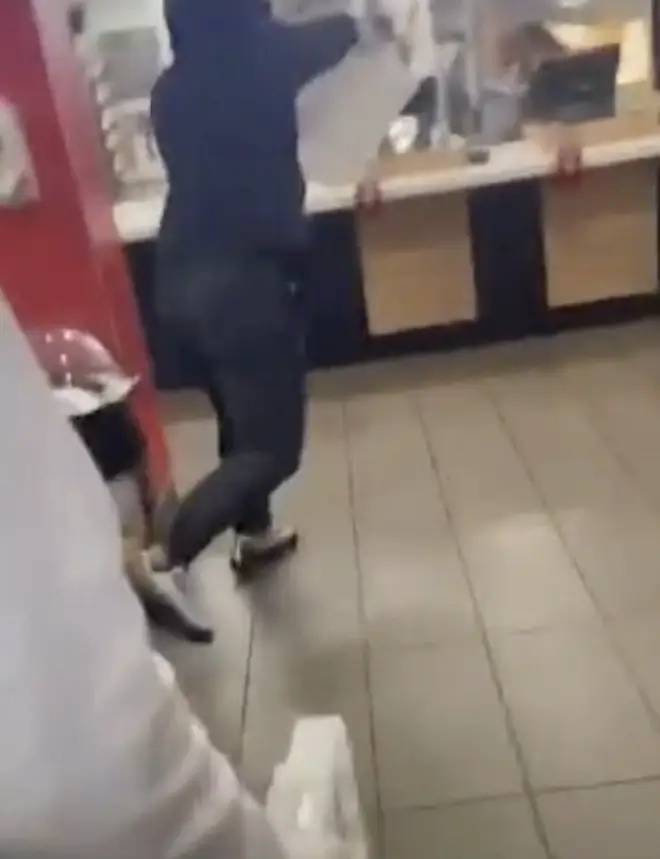 Staff in the back of the kitchen do not appear to immediately notice the attack.
The group then appears to leave the restaurant, shouting "f*** Israel" before the video then cuts off.
Mice attacks at McDonald's restaurants has become a growing problem as of this week, as this marks the third time one of the fast food chains in Birmingham has been targeted.
Read more: More mice released in McDonald's: Second restaurant targeted after Palestine activist slams chain's 'Israel support'
Read more: Watch shocking moment activist shouting 'free Palestine' lets dozens of mice loose in McDonald's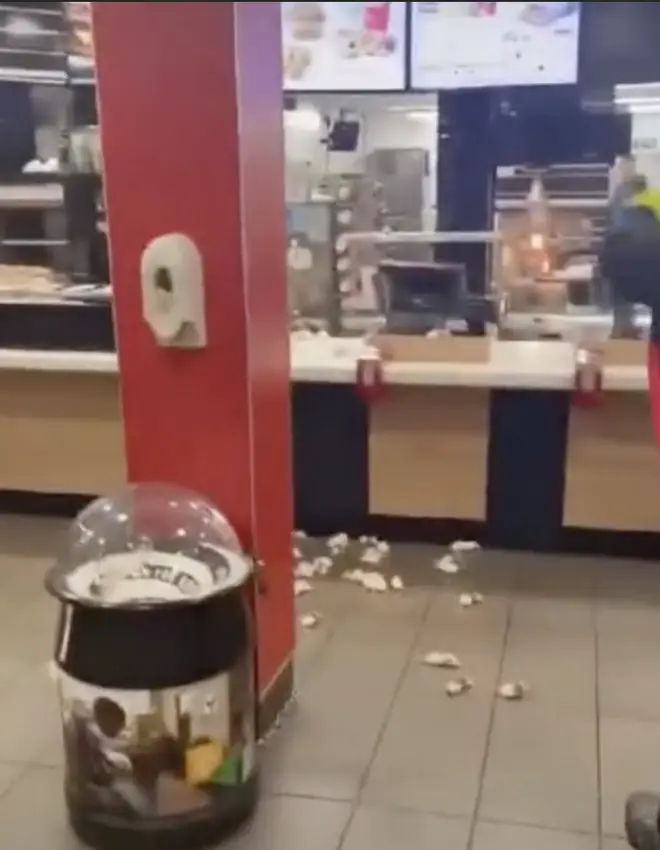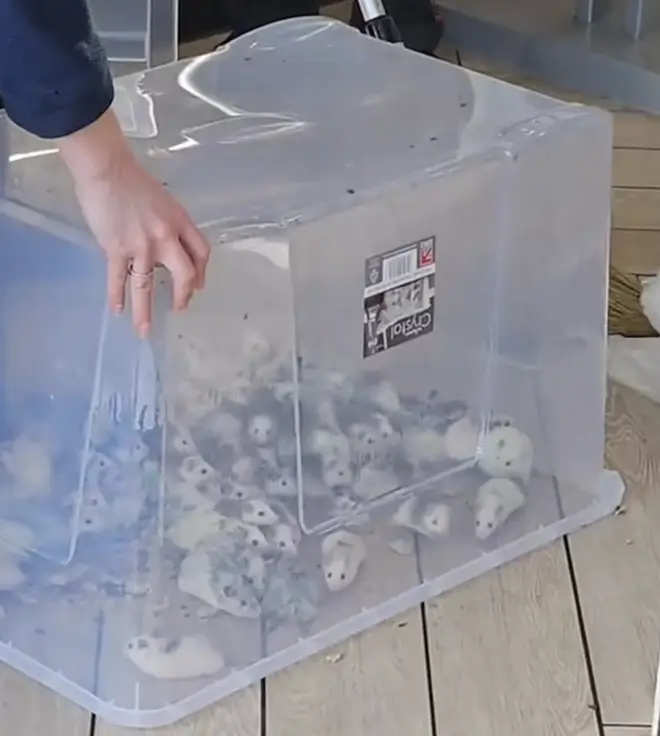 It is thought the stunts are related to the belief the chain 'supports Israel'.
McDonald's said in a statement: "We are extremely disturbed by the disinformation and inaccurate reports regarding our position in response to the conflict in the Middle East.
"McDonald's Corporation is not funding or supporting any governments involved in this conflict, and any actions from our local Developmental Licensee business partners were made independently without McDonald's consent or approval.
"Our hearts are with all of the communities and families impacted by this crisis – we strongly condemn the October 7th attack on Israel, and we are devastated by the resulting humanitarian crisis in Gaza.
"We firmly stand against hate speech, and violence of any kind, and we will always proudly open our doors to everyone.
"We are doing everything we can to ensure the safety of our people in the region while supporting the communities where we operate."
The chain also added that all restaurants were closed for a full clean and visited by pest control partners following the incidents and is now working with local police to "ensure safety of our people and customers".
Footage shared of the second incident on Tuesday showed a struggling McDonald's worker trying to trap dozens of mice underneath a plastic box at a branch in Perry Bar, Birmingham.
While another clip posted on Monday evening showed a man with a 'Free Palestine' number plate pulling up outside of a McDonald's in Star City, also in Birmingham, carrying boxes filled with mice.
It is unclear whether the three incidents are linked.
"We are aware of a second incident in one of our Birmingham restaurants. Following the latest occurrence earlier today, the restaurant has been fully sanitised and our pest control partners have carried out a full inspection," a spokesperson for McDonald's told LBC about the second incident.
"We are working with West Midlands police on both incidents."