Met Police blasted for 'slow' response times as force takes two hours to respond to shoplifting and mugging 999 calls
17 October 2023, 07:41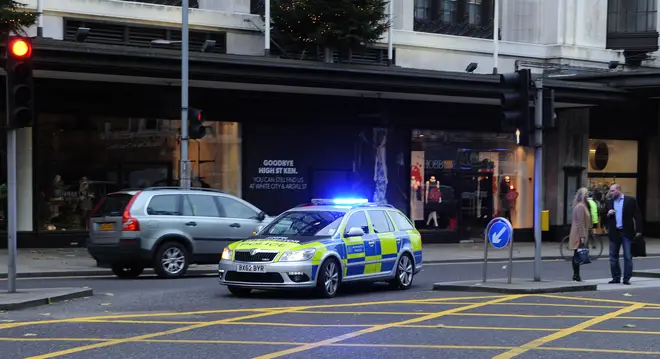 The UK's largest police force are taking an extra hour and fifteen minutes to respond to 'significant' 999 call outs, including for crimes such as shoplifting and some muggings.
The figures seen by LBC show that in 2018 the Metropolitan Police took just over an hour to respond to such calls, but are now taking well in excess of 2 hours for emergency call response time. The target for the Met is to respond to these calls within an hour.
Rob Blackie, the Liberal Democrat candidate for Mayor of London, told LBC: "The police response to significant 999 calls is far too slow. It is completely unacceptable, and the public have a right to expect better."
He added that Sadiq Khan should take responsibility as "the Mayor is responsible for the police, so the blame is with him".
"He has been in charge for 7 years, he sets the budget, he sets the strategic direction and priorities of the police. The blame is very clearly with the Mayor," Mr Blackie told LBC.
A spokesperson for the Mayor of London told LBC that "tackling crime and making London safe" is Mr Khan's "top priority".
They added that the Mayor will continue to hold the Met Commissioner to account.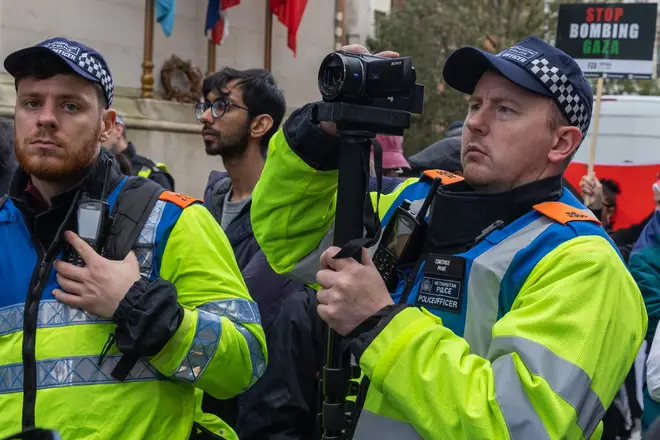 Similarly, Caroline Russell, who chairs the London Police and Crime Committee, told LBC that the Commissioner needed to "get on top of this". She said "crimes like shoplifting and mugging can be really frightening for victims. To wait over two hours for the Met to respond is just far too long".
Elsewhere, the concerning figures uncovered by LBC also show that on average Domestic Abuse response times have increased by 78 seconds since 2015 – an increase of 12% - prompting concerns from three domestic abuse charities.
Read More: Braverman says waving Palestinian flag 'may not be legitimate' as she urges cops to crack down on Hamas support in UK
Read More: Northamptonshire police chief suspended after he was pictured wearing his brother's Falklands War medal
Jess Eagelton, the Policy and Public Affairs Manager at Refuge told LBC that the statistics were "worrying to hear", adding that domestic abuse 999 calls "often really are a matter of life and death and a swift police response is vital".
Echoing those remarks, Sophie Francis-Cansfield, from the charity Women's Aid, said: "It is worrying to see that response times for crimes as serious as domestic abuse are increasing".
She added "every fortnight, three women are killed by their current or former partner. More must be done to ensure that women and children are kept safe, and that perpetrators are prevented from causing any further harm, as soon as a report is made to the police."
Whilst the charity Solace Women's Aid also shared their concerns, Rebecca Goshawk from the organisation said it was "concerning". She added: "Women are advised to call the police in emergency situations when there is immediate risk and we need a London police force that is equipped to support them when they are in danger."
A Met spokesperson said: "Our officers are regularly the first emergency service workers at the scene of a stabbing or a serious collision and they are trained to provide first aid, as well as to keep the public safe.
"We achieve this by effectively assessing and prioritising the 10,000 calls we receive on an average daily basis and directing our resources to calls where people are in danger and require the most urgent responses. We must do this so we are able to respond to the most serious emergencies as effectively as possible. 
"We always prioritise calls where someone is in danger or a crime, like a street robbery or mugging, is in progress. With regard to shoplifting specifically we are working hard with retailers in London to understand how they can report shoplifting more effectively so we can provide a better level of service without redirecting resources away from more other cases involving immediate harm. 
"Calls to domestic abuse situations are some of the most diverse and complex calls an officer can attend. As with all calls they are assessed and prioritised so that our resources to best used to protect the public.
"The Commissioner has spoken publicly about the demands and pressures created on policing from cut backs in other emergency and local services and the impact these have on our key mission of tackling crime and keeping the people of London safe.
"He will continue to work with partners and the government to find long-term solutions to these issues, as well as tackling the root causes of much of this demand by creating the strongest ever neighbourhoods policing under our New Met for London plan."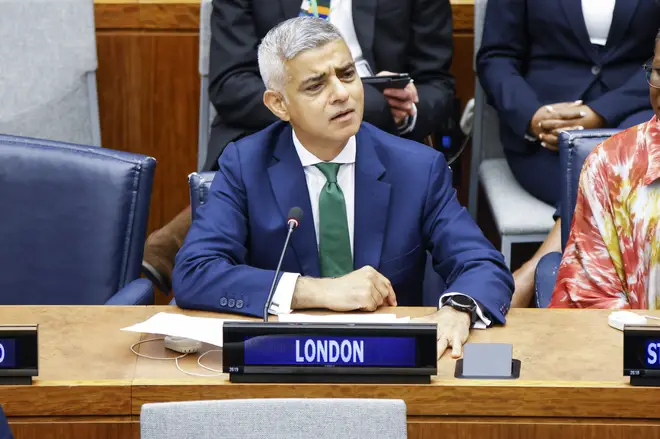 A spokesperson for the Mayor of London added: "Tackling crime and making London safer is the Mayor's top priority. In London, the majority of emergency calls are responded to within national target times, but it's clear more needs to be done to improve the service Londoners receive.
"Against the backdrop of huge national cuts to policing by the government, the Mayor has been working to plug the gap by investing record amounts from City Hall to ensure more police officers are available locally to respond to calls, support victims and keep communities safe.
"This includes expanding neighbourhood policing and funding 500 additional Police Community Support Officers who will be embedded in neighbourhoods across London. Funding from the Mayor has also supported the Met to invest an additional £5m in their Contact Centre to improve response times to 999 and 101 calls even further.
"Sadiq will continue to support the Met Commissioner and hold him to account to ensure we see the improvements to policing that Londoners deserve as we continue to build a safer London for everyone."