'When the Metropolitan Police sneezes, everyone gets a cold': Baroness Casey calls for reform at London Policing Board
26 September 2023, 11:43 | Updated: 26 September 2023, 12:02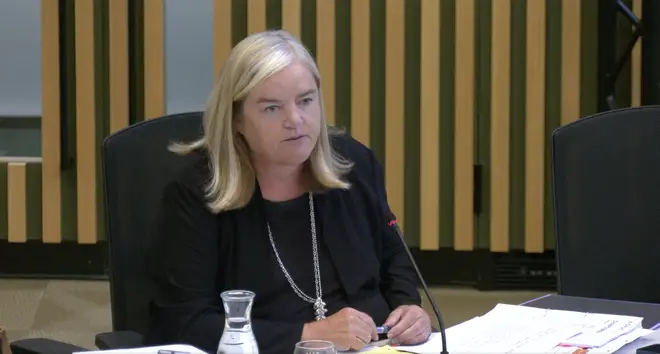 Baroness Louise Casey has warned the Metropolitan Police has a duty to turn itself around - not just for London, but for the entire country.
The former civil servant published a damning review into the culture of the UK's biggest force, in which she recommended a new scrutiny board to hold the Met to account.
Opening the first meeting of the independent panel, Baroness Casey warned the members not to get too caught up with minutes and data and to focus on action.
"There's a national responsibility here - when the Metropolitan Police sneezes everyone gets the cold.
"There is a massive responsibility to get the Metropolitan Police right - 'policing from' needs to become 'policing with' again and that's where it's moved too far away.
"Trust and confidence has moved in the wrong direction to a very, very fundamental level.
"Trust among people who are Black, Asian and not white has never been good in the police and now other people are joining it, specifically women and younger people (and by that, I don't mean 25, I mean 45).
"We have a model of policing where it's by consent and I think that's one of the fundamental things that we need to revisit and you need to think through."
Read more: Armed police could 'possibly' be paid more to reflect the risks they face, policing minister tells LBC
Read more: Wounded hero of London post office shooting backs armed police standing down over Chris Kaba murder charge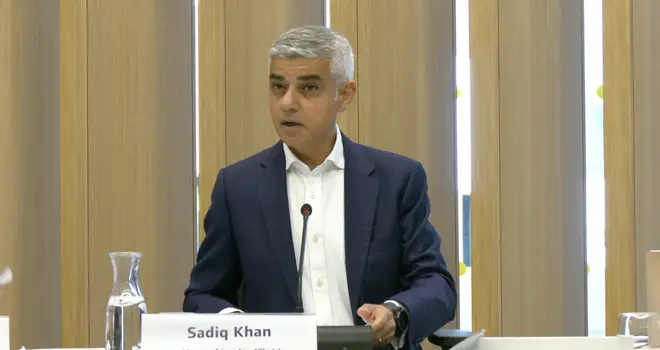 The London Policing Board, chaired by Mayor Sadiq Khan, came under criticism last week as the members were announced.
Opposition members of the London Assembly accused the administration of 'nobbling' the process and appointing people who shared the Mayor's views on the Metropolitan Police.
But Louise Casey said she was relieved and had hope over the 'calibre, quality and class' of people appointed to the board.
Its members include Stuart Lawrence - the brother of Stephen Lawrence who was killed in a racially motivated attack in 1993 - and Neil Basu, once the most senior non-Black police officer in the UK.
Alongside them are Sir John Aston, Tijs Broeke, Nick Campsie, Carolyn Downs, Sayce Holmes-Lewis, Susan Lea, Paula McDonald, Nicola Rollock, Andrea Simon and Leslie Thomas KC.
Read more: Cronies or critics? Doubts raised over Sadiq Khan's hand-picked police watchdogs
Read more: 'Gross act of vandalism': George Osborne joins senior Tory critics and Sadiq Khan as Sunak to scrap northern leg of HS2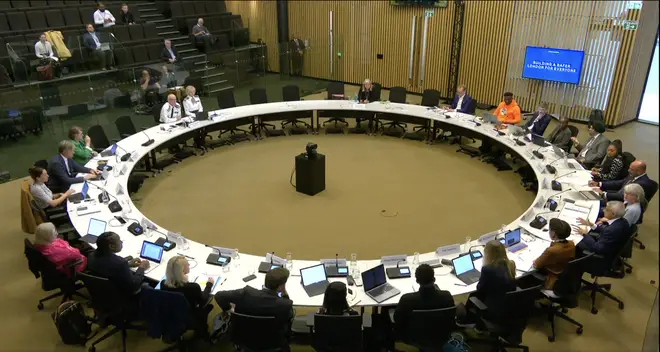 Sadiq Khan said in opening the meeting that the new board has a big task on its hands.
"There is no sugarcoating the size and scale of the problems.
"We can't escape the fact that trust in our police service is far too low and that for too long many of our communities have felt badly let down.
"The service they receive hasn't been good enough but also there are thousands of decent frontline officers who have been failed too as a result of the deep-rooted institutional problems at the Metropolitan Police.
"Reform can be difficult for some but it's necessary and it needs to happen now, not in a generation's time."
The first meeting of the London Policing Board comes as the Metropolitan Police faces a near-crisis of firearms officers handing back their weapons after a colleague was charged with murder.
Other UK forces have had to spare armed officers to support the Metropolitan Police in its daily operations.
But Baroness Louise Casey hit out at the conversations that have come from the charging of officer NX121 over the death of Chris Kaba in 2022.
"I have found the public discourse on this incredibly unhelpful and I'd like to remind people that there is a big reform issue that we should be concerning ourselves with rather than anything the government may potentially be responding to.
"I think it would be better if this was dealt with in a calm head in a slower time because we're dealing with something that is so serious, which is the armed end of our civilian policing force."
The London Policing Board is due to meet in public four times a year.