Man, 74, arrested in England after grandmother Michele Faiers killed in her Italian dream home
2 November 2023, 15:04 | Updated: 2 November 2023, 15:18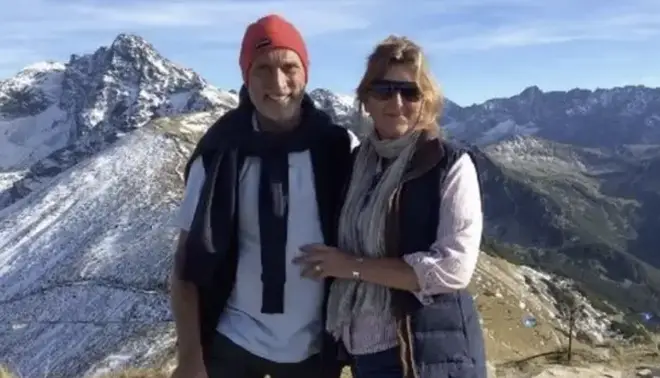 A man has been arrested in England after a British grandmother was found stabbed to death at her home in Italy.
The body of Michele Faiers, 66, was found at the house she shared with Michael Whitbread, 74. She had been stabbed seven times in the back and was found lying in a pool of blood at the property in Verratti in Abruzzo, central Italy.
Whitbread has been identified by Italian police as the prime suspect.
Leicestershire Police said a 74-year-old man was detained in Shepshed on Wednesday and remained under arrest.
Officers said the arrest was related to the death of Ms Faiers.
Leicestershire Police said that the East Midlands Special Operations Unit were in touch with Italian police and the Foreign Commonwealth and Development Office (FCO).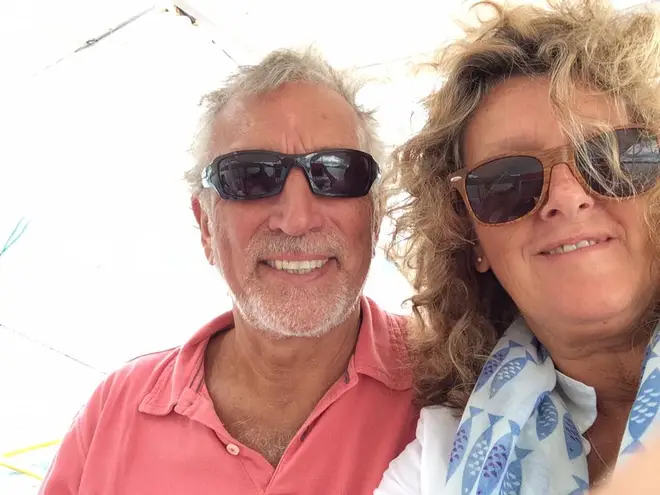 Detective Inspector David Greenhalgh, said: "We are continuing to work with authorities both in the United Kingdom and Italy regarding this incident.
"Ms Faiers' family have asked for privacy at this time and I would ask that this is respected."
Michele and Mr Whitbread had been living in the expat community there for four years and have been described by neighbours as being 'very private'.
She was found dead by friend Petrina Keay who travelled from another nearby community after calling her on Wednesday morning and receiving no response.
Read more: Pro-Palestine activists smear weapons firm HQ with red paint in protest as Jewish prayers 'broken up' at St Pancras
Read more: Storm Ciaran batters Britain: Major incident declared and schools shut while 7,000 homes lose power as roofs blown off
The body was found under a sheet in the couple's bedroom. Asked if this showed the killer felt remorse, the source said: "Remorse is when you hand yourself in. That has not happened."
No weapon has been found, but forensics investigators have been checking all knives in the house.
The Foreign Office has confirmed that they were supporting the family of a British woman who had died in Italy, and that they were in touch with local authorities.