Musician who sold teenage girls for sex after promising them a modelling career jailed for 13 years
9 November 2023, 12:04 | Updated: 9 November 2023, 15:14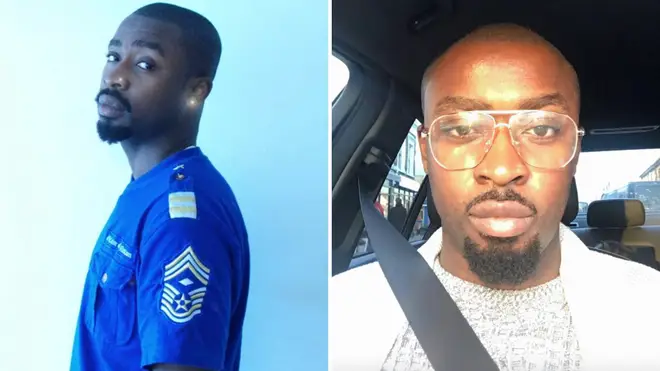 A musician who sold teenage girls for sex after promising them a modelling career has been jailed for 13 years.
Benjamin Agyemang, who went by Marshay Ramone on social media, kept one of his victims in his flat in Elephant and Castle for more than two years with restrictions on who she could and couldn't talk to.
An investigation was launched by Scotland Yard after she came forward to the police ten years after she endured the abuse.
Benjamin Agyemang, 45, from Southwark, was sentenced to 13 years' imprisonment at Inner London Crown Court today.
Sentencing him to 13-and-a-half years in prison, Judge Rosina Cottage KC told Agyemang: "In my view you are a predator. You used your charisma to target teenage girls for yourself and others sexual exploitation.
"Teenage girls were your target audience, you groomed them for sexual work and passed them on to others. You do not accept responsibly for your actions."
Of one of the victims, she told the defendant: "You stole the best part of her teenage years".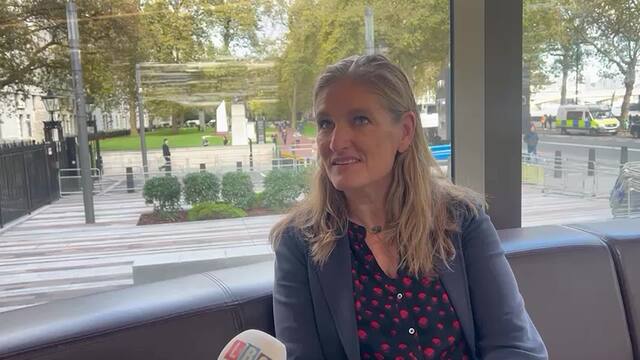 Met Police DC speaks on the sentencing of Marshay Ramone
The judge acknowledged that his children would miss their father but said: "You are responsible for that, no one else".
Agyemang was also ordered to spend a further four years on license, was subjected to a sexual harm prevention order, and was prohibited from living with, working with or having any unsupervised contact with children under 16.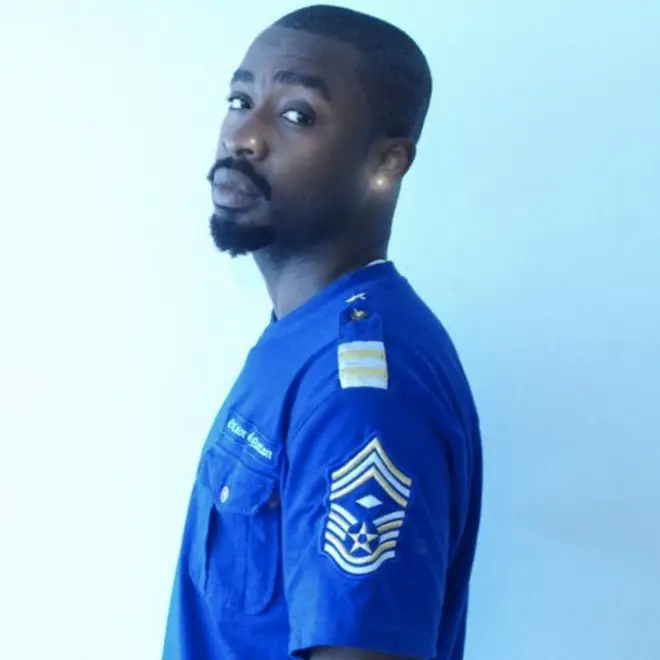 Agyemang was found guilty in September of attempting to procure a girl under the age of 21 to have unlawful sexual intercourse, two counts of arranging or facilitating the commission of a child sex offence and four counts of sexual activity with a child.
Police spent two years investigating Agyemang's crimes, which spanned two decades, and uncovered further victim-survivors.
The musician was known to target teenage girls who were aged between 14 and 16 and presented himself as 'Marshay'.
He would lure them in by offering them modelling work, before taking them back to his flat in southeast London to sexually abuse them.
Read More: 'Sexual and sadistic' murderers to be jailed for rest of their lives, Rishi Sunak vows, as PM pledges crime crackdown
Read More: Son and wife jailed after swindling elderly parents out of £117,000 - leaving them with 28p in their bank account
Detective Constable Kate Orr, from the Met's Specialist Crime team, who carried out the investigation, said:"I would like to commend the courage and strength of these women and I hope today's outcome provides them with some degree of closure.
"Sexual predators like Agyemang who groom girls are often able to escape justice for years due to the fear and shame they instil in their victims.
"It's not uncommon for it to take many years before victim-survivors feel able to report offences to police. The fact offences may have taken place a long time ago does not make investigating them any less of a priority.
"I hope this investigation will encourage victims of sexual offending to come forward to police. We have specially trained officers who will listen carefully to allegations and investigate them thoroughly, with a view to getting justice for victim-survivors and protecting future victims."