New £800 fines for those attending house parties from next week, Priti Patel announces
21 January 2021, 17:09 | Updated: 21 January 2021, 18:17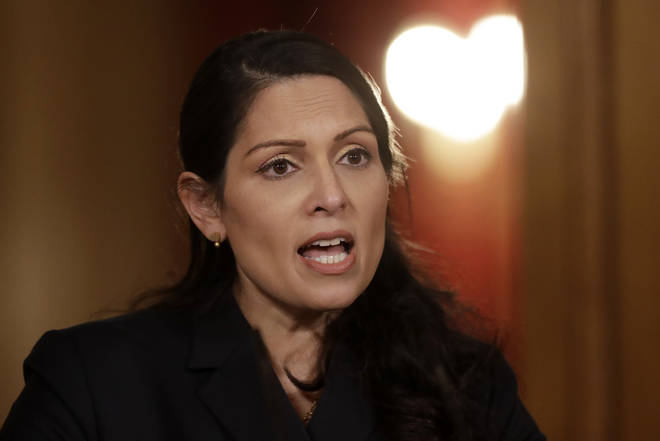 People attending illegal house parties will face a new £800 fine from next week that could rise to £6,400 for repeat offenders, Priti Patel has announced.
The home secretary introduced the more stringent measure while leading the government's coronavirus press conference from Downing Street on Thursday.
These fines will be issued from next week to people attending illegal indoor gatherings of 15 people or more.
Penalty charges will start at £800 and double for every offence until reaching a maximum level of £6,400.
Ms Patel branded those who attended these events during a pandemic as "irresponsible" and their actions a "significant threat to public health".
Currently, fines for attending house parties stand at £200. The £10,000 penalties for unlawful groups of more than 30 people will still only apply to the organiser.
Read more: UK Covid death toll rises by 1,290 with almost 38,000 new cases
Read more: 'Too early to say' when lockdown will be lifted, Boris Johnson says
"Next week we will be introducing a new £800 fine for those attending house parties, which will double for each repeat offence to a maximum level of £6,400," Ms Patel told the press conference.
"These fines will apply to those who attend illegal gatherings of more than 15 people in homes.
"The science is clear: such irresponsible behaviour poses a significant threat to public health. Not only to those in attendance but to our wonderful police officers who attend these events to shut them down."
Speaking alongside the minister, Martin Hewitt, chairman of the National Police Chiefs' Council, said large gatherings and house parties are "dangerous, irresponsible, and totally unacceptable".
Read more: Jonathan Van Tam's mother receives Covid-19 vaccination
Explained: Will schools reopen in February 2021?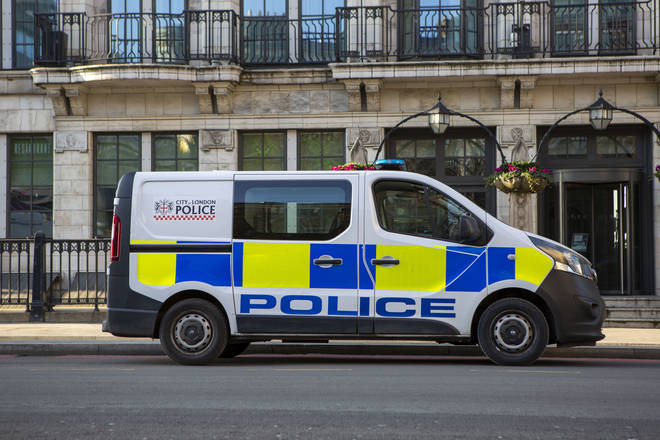 "I hope that the likelihood of an increased fine acts as a disincentive for those people who are thinking of attending or organising such events," he told the Downing Street briefing.
Mr Hewitt said officers will not "waste time" trying to reason with people breaking the rules in such ways.
He added: "When we see people that are putting themselves and others in danger, we will not waste time trying to reason with them.
"They are demonstrating no regard for the safety of others, or even for themselves."
The police chief said official figures will be released next week showing how many fines have been issued since the start of this latest national lockdown.
"Forces are telling us there has been a significant increase, and that's reflecting the fact that we've had more officers out on dedicated patrols taking targeted action against those small few who are letting everybody down," he explained.
"When we see people that are putting others and themselves in danger, we'll not waste time trying to reason with them."

National Police Chiefs' Council Chief Martin Hewitt backs the introduction of a new £800 fine for party attendees. pic.twitter.com/il2JXICl1Q

— LBC (@LBC) January 21, 2021
Mr Hewitt added that since regulations were introduced in late August, and up to 17 January, there have been 250 fixed penalty notices issued by forces in England to people who have organised a large gathering.
The home secretary warned that breaches of lockdown rules were "costing lives".
"We are clear that the majority of the British public are following the rules," she said.
"You've heard today, quite frankly, some pretty shocking examples (of rule breaches) from Martin - I hear examples like that every single day from police and it is really just very disturbing to hear examples of the grievous breaches.
"The majority of the British public who are complying with the rules will want that assurance, they want to know that when it comes to policing that those who are breaking the rules are being fined.
"These grievous breaches are costing lives."
House parties spread the virus and risk lives. If you attend one you could be fined £800.

We're cracking down on the minority that break the rules, to help protect the NHS and save lives. #StayHome pic.twitter.com/trvCglrkvb

— UK Prime Minister (@10DowningStreet) January 21, 2021
It comes as the UK's Covid death toll rose by 1,290 on Thursday, with another 37,892 new cases recorded. It takes the total deaths to 94,580 and the total number of infections to 3,543,646.
NHS England regional medical director for London Dr Vin Diwakar compared breaking the rules to turning on a light in the middle of a blackout during the Blitz.
He said: "This is the biggest health emergency to face this country since the Second World War.
"For me and my colleagues in the NHS breaking the rules in the way that's been described today is like switching on a light in the middle of the blackout in the Blitz.
"It doesn't just put you at risk in your house, it puts your whole street and the whole of your community at risk."
Listen & subscribe: Global Player | Apple Podcasts | Google Podcasts | Spotify