Olivia Pratt-Korbel's killer seen fleeing scene after shooting nine-year-old dead as he's found guilty of murder
30 March 2023, 15:54 | Updated: 30 March 2023, 20:11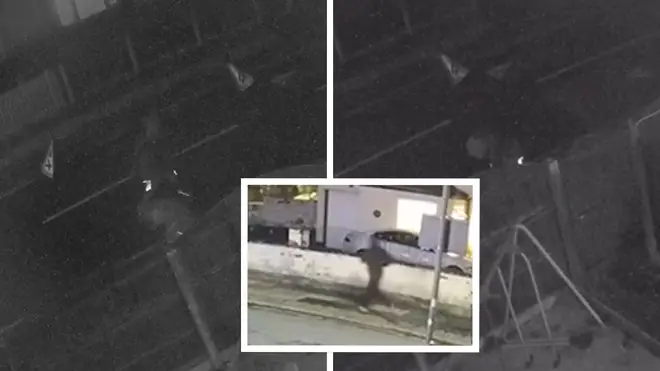 Chilling CCTV has shown Olivia Pratt-Korbel's killer fleeing the scene after shooting her dead in Liverpool.
Thomas Cashman, 34, was found guilty of murdering Olivia Pratt-Korbel, who was shot in the Dovecot area of Liverpool before 10pm on August 22.
He had pursued a drug dealer into her family's home and shot at him, but instead killed the nine-year-old.
Chilling footage from the trial showed Cashman chase down his intended victim - Joseph Nee, 36 - through the streets before reaching the home of Olivia and her family.
Nee ran into Olivia's home and Cashman opened fire, killing her and injuring her mother Cheryl.
A clip from minutes later showed Cashman fleeing the area on foot.
Read more: 'You're stitching me up': Moment drug dealer who killed Olivia Pratt-Korbel is arrested by armed police
Read more: Drug dealer who shot dead Olivia, 9, as he chased intended target into family home found guilty of her murder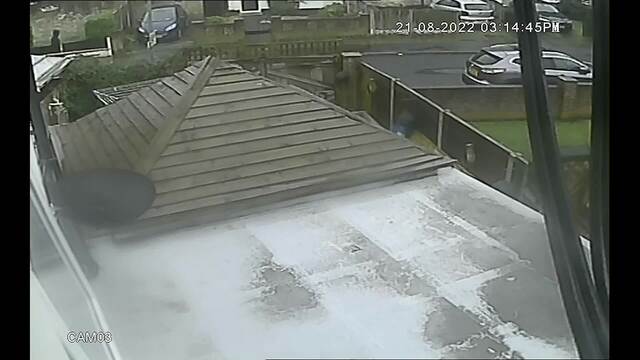 Cashman and Nee's movements before and after the incident were tracked through local CCTV.
Manchester Crown Square Crown Court previously heard that Cashman "lay in wait" as his intended target visited a friends house on Finch Lane.
When Nee left the address with another man, he approached them from behind and opened fire.
Cashman hits him in the midriff, causing him to stumble to the floor.
He then stands over him and attempts to take another shot but his gun malfunctions and Nee escapes.
Moments later Olivia's mother Cheryl opened the door to her home to investigate after hearing the shots.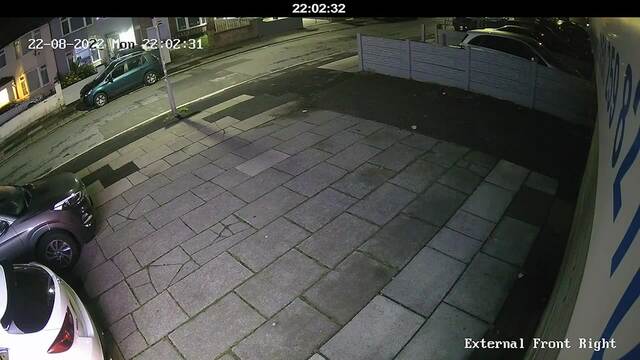 Cashman denied the accusation, insisting he was not involved and a key prosecution witness had instead framed him as part of a fight they were having over their affair.
But a jury has convicted him of murdering the young girl, whose death shocked the city and the country.
He was found guilty of murder, attempted murder, wounding with intent to do grievous bodily harm and two charges of possession of firearms.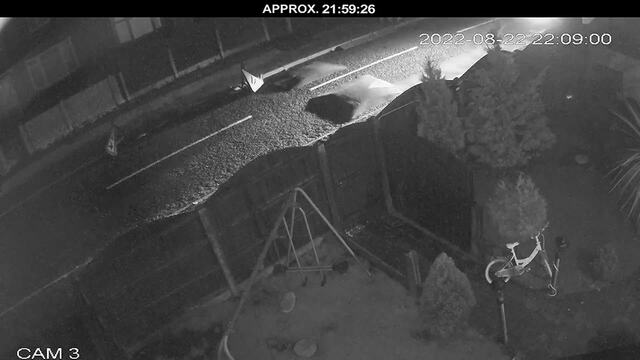 Cashman, of Grenadier Drive in Liverpool, admitted he had been a high-level cannabis dealer.
Meanwhile, Paul Russell, 41, previously admitted driving Cashman away from the house following the nine-year-old's murder and disposing of his clothing.
Cashman will be sentenced on Monday next week alongside Russell.