Paralympian Oscar Pistorius denied parole as Reeva Steenkamp's mother says athlete is 'not remorseful or rehabilitated'
31 March 2023, 14:30 | Updated: 31 March 2023, 14:55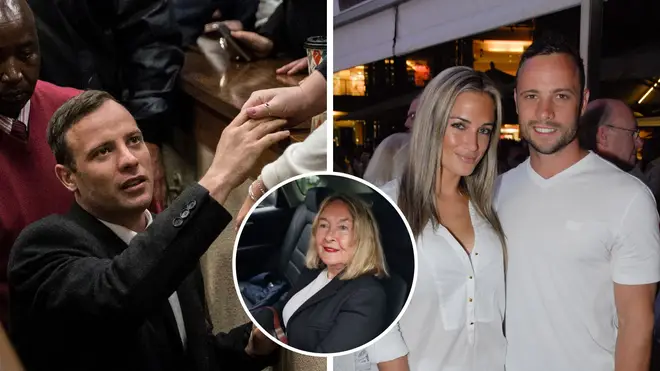 Former Paralympic champion Oscar Pistorius has been denied parole by a South African parole board following his conviction for the 2013 murder of Reeva Steenkamp.
The appeal was lodged after the star had served half of his 13-year prison sentence for shooting dead his ex-girlfriend at his South African home.
Today correctional services confirmed his parole has been denied, adding Pistorius had not completed the minimum Detention Period as ruled by the Supreme Court of Appeal and he would have to reapply for parole in another year.
The news follows comments from the victim's mother, who said PIstorius was "not remorseful or rehabilitated" after serving only half his sentence.
The comments from June Steenkamp came ahead of Pistorius' hearing at Atteridgeville prison in Pretoria, as his ex-girlfriend's family continued to oppose his release citing a lack of remorse.
Pistorius, 36, widely known as 'Blade Runner' as a result of his blade-like carbon fibre prosthetics, was convicted of culpable homicide in 2015 for the murder of then-girlfriend Steenkamp.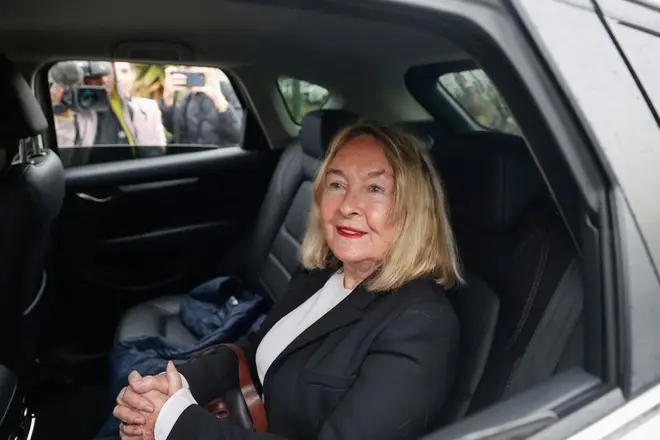 The family say the former Olympic runner must "come clean" about the events of the deadly shooting 10 years ago.
"I don't believe his story. I don't believe Oscar is remorseful… or rehabilitated," Ms Steenkamp said on Friday morning prior to the hearing.
Oral and written statements from victims' relatives are one factor taken into consideration under South African law when it comes to potential parole.
Barry Steenkamp, Reeva's father, has previously met with Pistorius as part of a mandatory process known as "victim-offender dialogue" - a meeting he branded "traumatising".
Mr Steenkamp was not present at today's hearing due to ill health, however, a statement read out on his behalf described the appeal as "extremely emotional".
Read more: Donald Trump parties at Mar-a-Lago mansion just hours after being told he faces '30 charges' over Stormy Daniels money
Read more: Two boys aged 15 and 14 arrested on suspicion of murder after woman, 82, dies following night robbery at her home
A victim-impact statement on behalf of Mr Steenkamp added: "Barry said he can't sleep at night, he can't find closure until the real truth is given to him.
"He says, before he dies, he has one wish and that is Oscar would just tell us exactly what happened on that night."
Ms Koen, the Steenkamp family's lawyer, had previously said Reeva's mother, who hails from Blackburn, Lancashire, would submit written and oral statements at the hearing to oppose Pistorius's bid for freedom.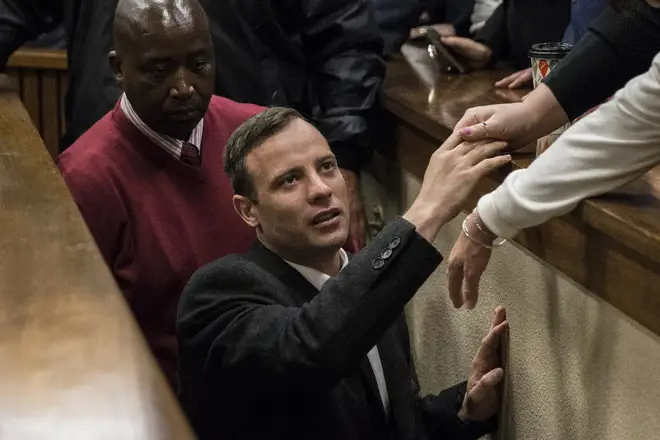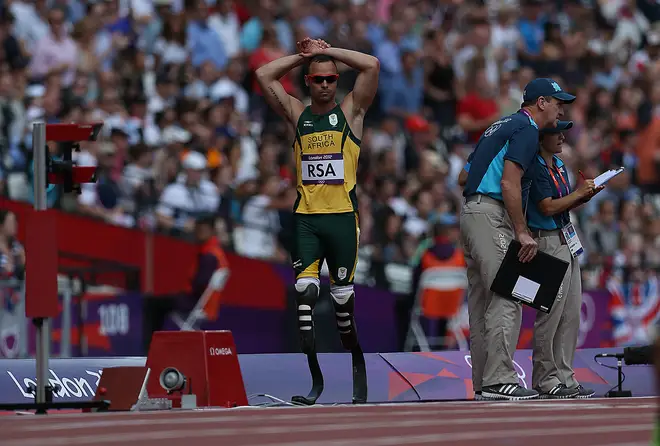 Pistorius, a six-time Paralympic champion, was also the first disabled athlete to compete in the Olympics alongside able-bodied runners.
The athlete was convicted of the Valentine's Day murder of his 29-year-old girlfriend after police were called to his Pretoria home following the sound of gunfire, with four shots fired through his bathroom door.
Pistrorius continues to assert it was an accident, with the star claiming he thought he was firing at an intruder in his bathroom and not his girlfriend.
Just weeks before shooting Steenkamp, the athlete, who had accumulated a hoard of 10 firearms - including a powerful AK-47, had shot a gun from a car sunroof and fired a handgun in a restaurant.
After his conviction which took place in court in South Africa, the star then saw his sentence extended following widespread criticism of its leniency.
Today's hearing held three possible outcomes for Pistorius.
The former athlete could either have been released on full parole or placed on day parole, where he would be allowed to live and work in the community during the day but have to return to prison at night.
He could have been placed under correctional supervision, which means he would be released but have to spend some of his time during the week at a correctional centre.
The third option, which came to fruition, saw Pistorius's parole denied.