Saga cruise ship forced to return to UK after 100 passengers injured amid 'horrendous' storm
7 November 2023, 12:12 | Updated: 7 November 2023, 12:15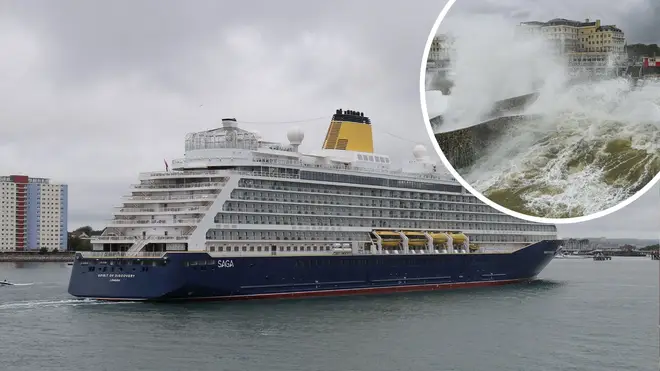 Around 100 passengers on board a cruise ship were injured after it was caught in a storm off western France.
The Saga Cruise ship, Spirit of Discovery, embarked on a 14-day cruise from the UK to the Canary Islands on 24 October with about 1,000 passengers on board.
But the ship was forced to skip its final destination, Las Palmas, 10 days in and take a detour towards A Coruña in north-west Spain after hearing a storm was on the way.
The port was closed when the ship arrived, so the crew decided to return to the UK early.
But passing through the Bay of Biscay, an area infamous for its rough conditions off western France, the ship was caught in the middle of a storm.
The storm triggered the ship's safety system, causing it to abruptly veer to the left and grind to a halt, injuring many people in the process.
Some 100 of the 1,000 guests on board were hurt.
The majority only suffered minor injuries, but five people needed treatment from the ship's medical staff for more serious injuries, Saga Cruises said.
Taking to social media of the experience on board, one user wrote: "My in-laws are on Saga Spirit of discovery sounds like they've had an horrendous journey!"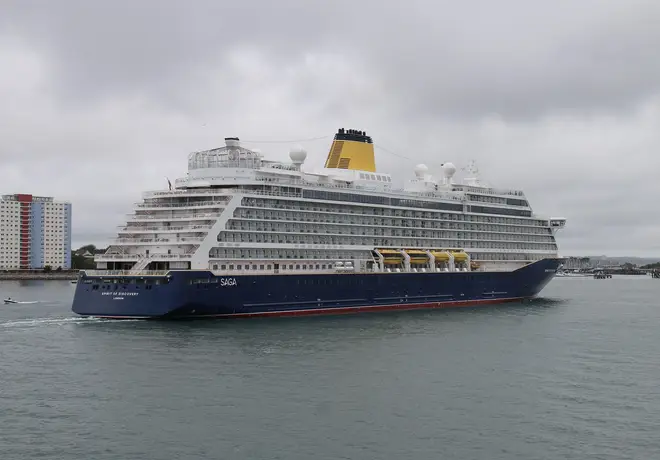 Read more: Captain Tom Moore's family lose planning appeal over unauthorised spa
Read more: Crime crackdown and smoking ban: Charles unveils Rishi Sunak's plans in Monarch's first King's Speech
The Spirt of Discovery docked safely in Portsmouth on Monday night and passengers disembarked on Tuesday morning.
"Spirit of Discovery was sadly caught in the challenging weather conditions this weekend, as she started her return to the UK," a spokesperson for the cruise company said.
"The ship remained safe at all times, but due to the impact of the storm some guests sustained injuries. All were treated immediately by onboard medical staff.
"While the weather is clearly beyond our control, we want to offer our sincere apologies to all those affected who are now safely back, having sailed home in calmer seas."
They added that it was up to passengers whether they wanted to go to hospital after disembarking the ship to receive further treatment.