Paul O'Grady's funeral to be held at animal haven in Kent after his 'unexpected' death at 67
16 April 2023, 09:15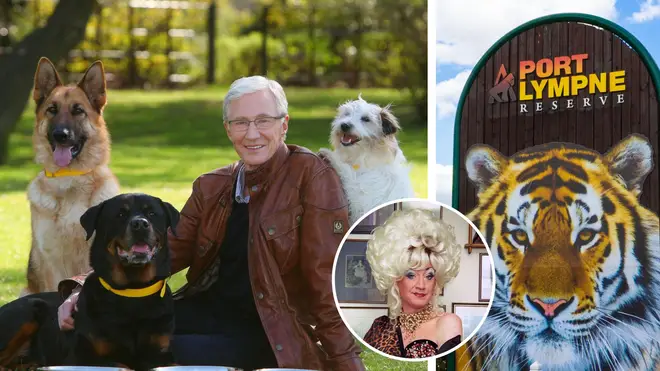 Paul O'Grady's funeral is set to take place at an animal haven in Kent after he died "unexpectedly" at the end of March.
The funeral will take place at Port Lympne Safari Park, where the presenter and animal lover was a regular visitor.
Plans are under way to mark his life at the reserve as those close to him believe he would have wanted the animals he adored to "be around", according to Mail on Sunday.
It comes after O'Grady's cause of death was confirmed on Saturday as cardiac arrhythmia.
It was understood to have been linked to his ischemic heart disease, with him previously having had three heart attacks between 2002 and 2014.
Merseyside-born O'Grady lived in the Kent village of Aldington - just three miles from Port Lympne.
Read more: Paul O'Grady's cause of death confirmed after 'unexpectedly' passing away at home
Read more: Petition for a statue of Paul O'Grady in his hometown signed by 100,000 heartbroken fans
One source said the presenter "loved" the reserve, with him having even judged competitions there.
"He got to know some of its residents very well and it was thought by his nearest and dearest that it would be a beautiful idea to hold his funeral there so they are in attendance, too," they added.
"Staff hope they can do him proud."
O'Grady's husband, Andre Portasio, announced that he had died "unexpectedly but peacefully" in a statement.
It said: "[Paul] will be greatly missed by his loved ones, friends, family, animals and all those who enjoyed his humour, wit and compassion.
"I know that he would want me to thank you for all the love you have shown him over the years."
At the time, Port Lympne paid tribute to him on its Instagram page, saying: "We are deeply saddened to hear about the passing of Paul O'Grady – a local supporter of Port Lympne and the work we do.
"We were incredibly grateful to have had him visit us."
The 600 acres at Port Lympne are home to more than 900 rare and endangered animals, including monkeys, lions and tigers.