Phillip Schofield 'shouted at his brother to stop telling him about sex acts with teenager,' court hears
29 March 2023, 16:01 | Updated: 29 March 2023, 16:16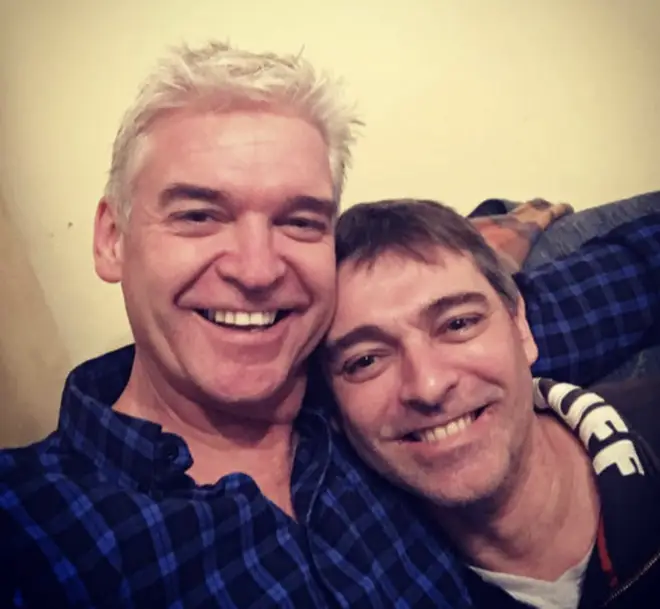 The brother of This Morning host Phillip Schofield told him about when he and a teenager had taken part in sexual acts, a court has heard.
The TV star told the court in a written statement that his brother Timothy Schofield, 54, had phoned him in an agitated and upset state and Mr Schofield had invited him to drive to his home in London.
Mr Schofield said they spent several hours talking, including eating a meal at his home.
"I was washing up and Tim was standing behind me and he said, 'You are going to hate me for what I am about to say'," Mr Schofield said.
"I said there was nothing he could say that would make me hate him. Then he said that he and (the boy) had time together and that last year they had watched porn... and (masturbated)".
"I turned and said, 'What did you just say?' He said it was last year and we were alone together.
"Tim said it was just this once. I told him it should never happen again.
"He then started to tell me about (the boy's) body.
"I said, 'F***, stop'. I shouted at Tim that he had to stop. I didn't want to know any of the details but he made it sound like a one-off.
"I said, 'I don't want you to tell me anymore'. I said, 'You've got to stop, just never do it again. Regardless how that happened it must never happen again'.
"Tim would say it was just '(boy) time'.
"I said, 'What the hell is (boy) time?"
Read more: Phillip Schofield's younger brother Timothy 'sexually abused teenage boy over three years', court hears
Read more: Schoolboy 'forced into sex acts by Phillip Schofield's younger brother while porn was projected on wall', court hears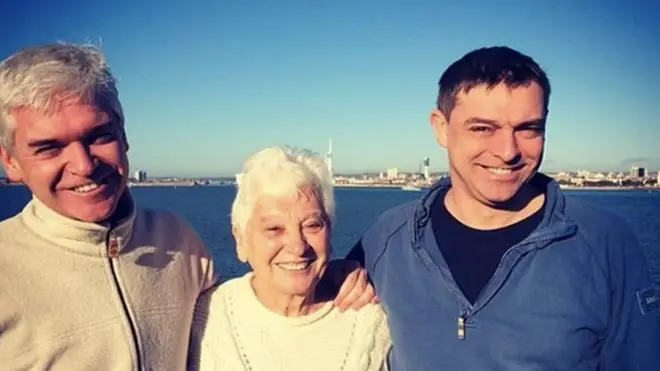 The civilian police worker is on trial at Exeter Crown Court charged with 11 sexual offences involving a child between October 2016 and October 2019, which are alleged to have started when the alleged victim was a teenager.
The most serious charge involved a sex act with the child.
Other alleged offences include forcing the child to watch pornography and to engage in sexual activity as well as engaging in sexual activity in the child's presence.
The jury was told the defendant had phoned his TV star brother on September 12 2021 in an agitated state and he then travelled to his home in London from Bath.
Mr Schofield said in his statement: "It was the weekend and he asked if it was OK to talk.
"Tim was in an extreme state of agitation, and he said that he was on the verge of killing himself. He said his head was in a mess.
"Tim was clearly very upset, and I asked if he could safely drive. Tim said he could, so I asked him to drive to my address in London.
"Around two or so hours later Tim arrived, and I could see he was in a heightened state of agitation.
"It was distressing to see him in such a state, and he was as angry as I have ever seen him.
"I told Tim to come inside and over the next couple of hours we spoke.
"The conversation went on for a time and he was furiously angry."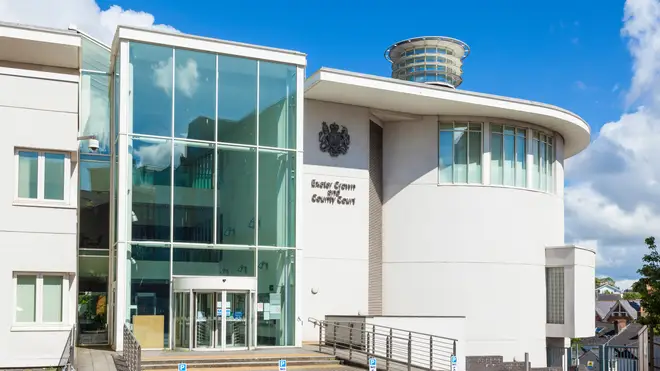 In the statement, the TV host said he urged his brother to see his GP and get counselling.
"I also suggested that needed to seek counselling and needed to see a doctor and take pills - to take the edge off the anger," Mr Schofield said.
"Tim said he didn't want to take pills. At some point in the conversation Tim told me he was also impotent, and I responded that there were pills for that, too.
"Tim said that he was worried any pills would interfere with his heart medication and I said he needed to see a doctor because they could sort it out."
The court previously heard that the 54-year-old carried out the alleged attacks while working for Avon and Somerset Police as an IT technician.
The complainant appeared in court on Tuesday by videolink to be cross-examined.
Jurors heard that he felt "emotionally blackmailed" by the defendant.
Peter Binder, defending, asked: "You told the police you felt you were emotionally blackmailed and in effect forced to go along with what was happening. That is not true is it?"
The complainant replied: "No, that is correct."
Asked later by the judge to expand on what he meant by saying he felt "forced", the complainant said: "I felt that emotionally there was no escape from what we had to do and I felt that there was a tremendous amount of pressure and expectation for me to fulfil what was being asked and wanted, and I felt that that was why I was feeling forced to participate."
Schofield, of Bath, denies three counts of causing a child to watch sexual activity, three of engaging in sexual activity in the presence of a child, three of causing a child to engage in sexual activity and two of sexual activity with a child.
The trial continues.