It's put me off, it's put my wife off: Poppy seller tells of theft as volunteers stop collecting over safety fears
10 November 2023, 10:42 | Updated: 10 November 2023, 12:11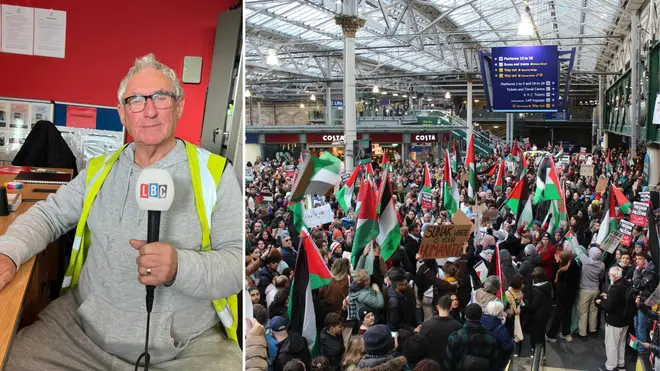 A poppy seller has told LBC of how he had his phone stolen while poppy selling, as he warned things are 'a lot more dangerous' for volunteers this year.
John O'Rourke, 76, Chairman of the Royal British Legion for Thamesmead and Abbey Wood was volunteering on the first day of the poppy appeal when the incident occurred.
He took over the poppy stand at Abbey Wood on October 26 at around 10am before his wife arrived just over an hour later.
Mr O'Rourke left his wife to supervise the stall while he went to the toilet when the thief struck.
"She was distracted by an individual who pulled my bag underneath the railing," he told LBC.
"Then he dropped a box of Ferrero Rocher chocolates on the floor, distracted her and as she's turned around, he's come through the barrier, grabbed my phone off the table and was gone.
"The bag was thrown outside and was found by a member of staff and handed into the station. The station manager caught him doing everything on CCTV."
Mr O'Rourke, who previously served in the military, also revealed a similar incident occurred on Thursday when a woman tried to steal a collection box.
Read more: Fury as shopper filmed berating poppy seller in Northern Ireland saying they are 'badges for murderers'
Read more: 'Not enough evidence to investigate', police say, after army veteran poppy seller 'punched' at Palestine protest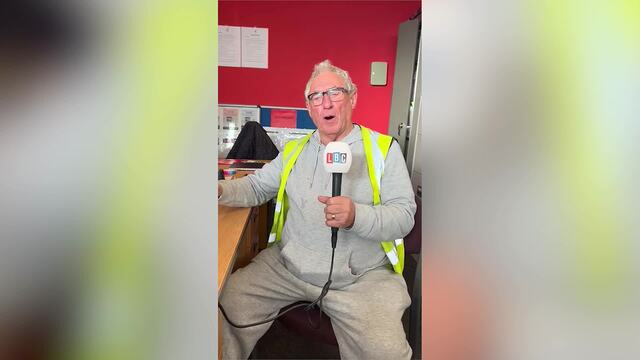 Poppy seller says 2023 is worst year for his trade
One of the volunteers managed to successfully fight off the woman before she disappeared, he added.
Asked whether the number of such instances has been worse this year than those previous, he said: "It is, there's a lot lot more of people that are willing to confront you and attack you.
"It's a lot more dangerous than it was before. This year in particular I've noticed they hang around outside the door and wait and watch their opportunities."
He added that the incident, paired with health issues, has put him and his wife off from selling poppies in future years.
Mr O'Rourke urged people to continue to donate and buy poppies in the lead up to the weekend despite the reported incidents.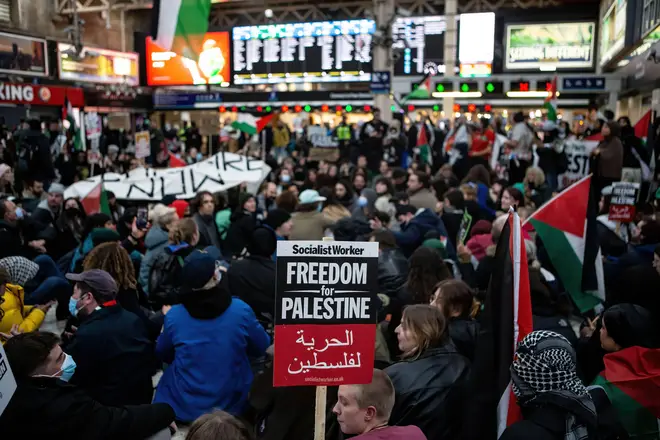 It comes as a number of poppy sellers have stepped down from volunteering amid growing concerns for their safety after clashes with activists.
Many have either stopped volunteering entirely or have been forced to wear bodycams after run-ins with activists at pro-Palestine protests, according to reports.
Last week another poppy seller, Jim Henderson, said he was punched as he left Edinburgh Waverley station over the weekend as pro-Palestine protesters staged a huge sit-in.
Protesters are set to march again on Armistice Day despite being urged to cease action for the remembrance service.
Police chief Sir Mark Rowley, however, said that he will not formally ask the Home Secretary to ban the protest - despite facing mounting political pressure to do so.
Sir Mark Rowley said the Met could not legally enforce a ban on Saturday's protest: "The laws created by Parliament are clear. There is no absolute power to ban protest, therefore there will be a protest this weekend.
"The law provides no mechanism to ban a static gathering of people. It contains legislation which allows us to impose conditions to reduce disruption and the risk of violence, and in the most extreme cases when no other tactics can work, for marches or moving protests to be banned."
The demonstrators will not go past the Cenotaph in Whitehall and the march will take place after the two-minute silence at 11am.