'The grief comes in tidal waves': Sarah Ferguson reveals Prince Andrew is 'lonely' after parents' deaths
13 July 2023, 16:30 | Updated: 13 July 2023, 16:33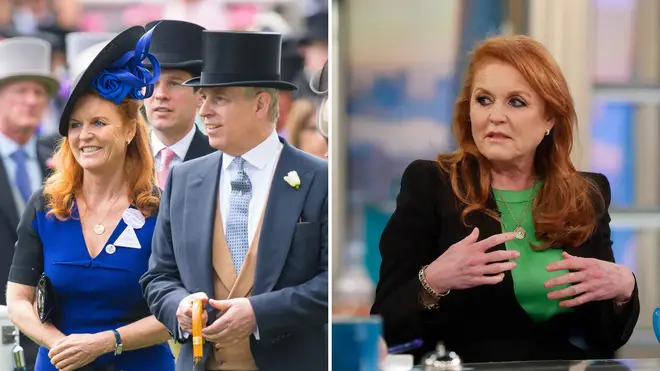 The Duke of York 'thinks about grief a lot' after his parents died within 17 months of each other, Sarah Ferguson has revealed.
Prince Andrew feels 'lonely' following the death of his parents and it's left him reflecting on the nature of loss, his ex-wife said on her podcast.
Sarah Ferguson and Prince Andrew, who still remain good friends despite their divorce, have been reflecting on the deaths of the late Queen and Prince Philip over the last 17 months, she said on her Tea Talks podcast.
The pair were taking the late Queen's corgis for a walk when they had an emotional discussion, she said: "It was actually very wonderful to have a moment to really remember because this time last year the Queen would have been going to Balmoral and we would have walked exactly where we walked yesterday together, and then the Queen would have said 'See you up in Scotland'.
"It was very moving actually and at one stage we both, Andrew and I, just sat quietly under some really beautiful trees and sort of I asked him if he was alright without his mum and dad.
"He said... it's lonely, you know. He thinks about it a lot... It's sort of like, people process grief in their own way, and it's not just him... he's human like everybody else."
Speaking with her friend Sarah Thomson, she suggested his grief may have been intensified by how close their deaths were.
"I think that is what's hard," Fergie replied. "His grief must be even more of a huge gap."
Read more: Prince Harry 'planning new documentary in Africa without Meghan' as part of $100m Netflix deal
Prince Andrew's move to former Harry and Meghan home 'quietly shelved' after Sarah Ferguson breast cancer surgery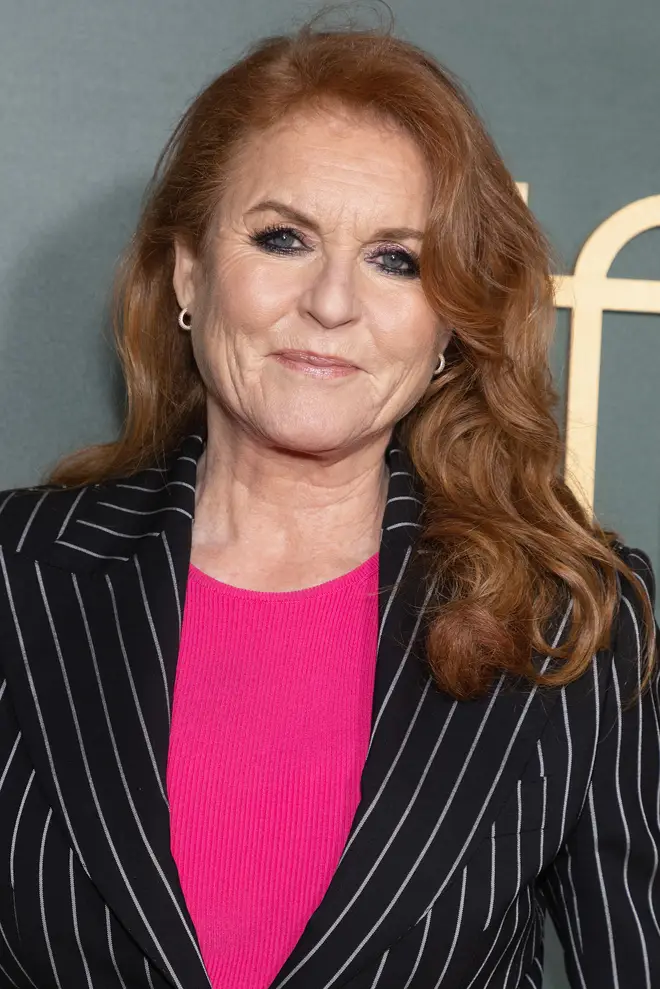 Prince Philip died aged 99 in April 2021, followed by Queen Elizabeth's death 17 months later in September 2022, aged 96.
"It comes up in tidal waves," she said.
"Then it goes away again, and you cry and you're sad, and then you just keep going and the next day it's OK, or the next minute."
Sarah's comments come after she announced last month she had been diagnosed with and treated for breast cancer.
Speaking on the podcast, she opened up about her recovery, as she said she is "slowly working her way back to a healthy body" following her single mastectomy and is hoping to get back to walking her dogs.
"Having seven dogs, they don't understand that perhaps I'm not as mobile as I was.
"They're going, 'Hello! Come on, it's all about me!' Dogs are very needy, aren't they?
"They're used to people coming in and taking them for walks.
"So they look at me and they're going, 'and your point is what? You've got your feet up watching Wimbledon? Oh no mum, you're out! We have things to do.'"
Posting to Instagram, Fergie shared with her followers: "I am slowly working my way back to a healthy body post-surgery. The corgis and I are so excited to be taking our walks together again!"