Andrew 'met Jeffrey Epstein when he was under house arrest after soliciting minor for sex', court documents suggest
21 July 2023, 06:37 | Updated: 21 July 2023, 12:36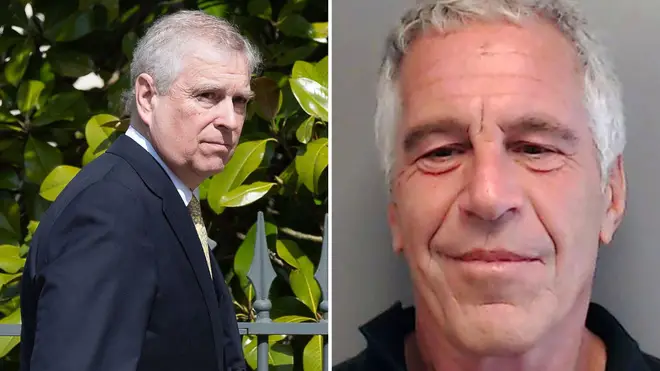 Prince Andrew met the paedophile Jeffrey Epstein in Florida when the disgraced businessman was under house arrest for sex offences in 2010, court documents suggest.
Material shows that Epstein emailed a banker to say "Andrew just sat next to me at dinner", in contradiction to what the Duke of York said in his 2019 interview with Emily Maitlis.
He said he went to New York in December 2010 to break off their friendship, after the financier was released from his 13 month prison sentence for soliciting a minor for prostitution two years prior.
Andrew did not mention any other contact.
But court papers suggest the two had lunch in June 2010, while Epstein was still under house arrest in Florida, The Mirror reports.
Read more: 'The grief comes in tidal waves': Sarah Ferguson reveals Prince Andrew is 'lonely' after parents' deaths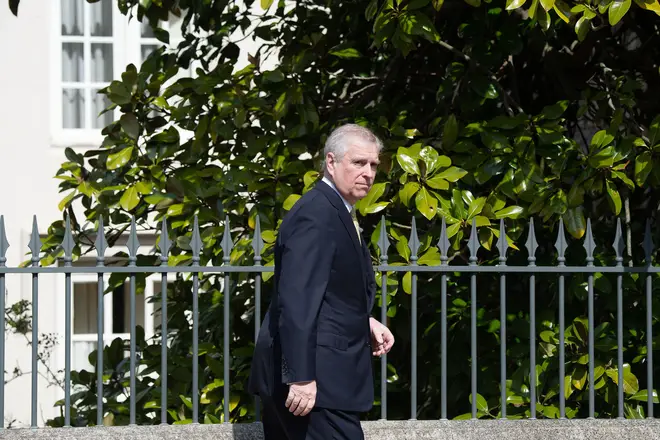 The documents were submitted in a civil case brought by the US Virgin Islands' government against JP Morgan.
They have referenced emails between Epstein and the finance firm's then-boss Jes Stanley, which allege Andrew acted as an intermediary between them.
Epstein, who took his own life in his jail while awaiting a trial over sex trafficking accusations, wrote in one: "Andrew just sat next to me at dinner. We will try to connect this week. Any word on M? This is fun."
Read more: Prince Andrew may be excluded from another royal estate amid ongoing dispute with King Charles over Royal Lodge
It is unknown who M was.
In his 2019 interview, Andrew said he had met with Epstein face-to-face to end their relationship, instead of doing it over the phone, "to show leadership".
"I took the judgement call that because this was serious, and I felt that doing it over the telephone was the chicken's way of doing it, I had to go and see him and talk to him," he said.