Harry and Meghan hit back at claims of King Charles birthday snub, insisting they 'never received an invite'
7 November 2023, 06:37 | Updated: 7 November 2023, 06:38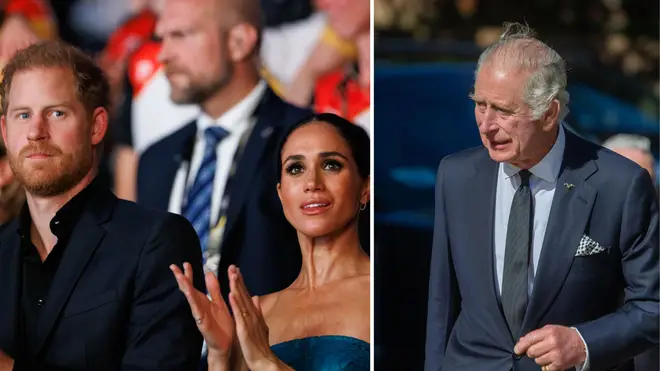 Prince Harry and Meghan did not receive an invite to the King's birthday celebrations next week despite reports on the contrary, a spokesperson has said.
Buckingham Palace has made no contact with the Duke and Duchess of Sussex over plans for King Charles' birthday next week, according to reports.
King Charles is set to hold a party for his landmark 75th birthday next week at Clarence House on Tuesday 14 November.
Reports previously claimed that Harry had snubbed an invite to the soiree from the King, opting to stay in California instead, but now a spokesperson for the Sussexes has said otherwise.
Read more: Prince Harry labelled 'eco-hypocrite' after flying in private jet with Meghan to Katy Perry concert
Read more: Prince Harry snubs invite to King's 75th birthday as Charles 'heartbroken they haven't been able to solve issues'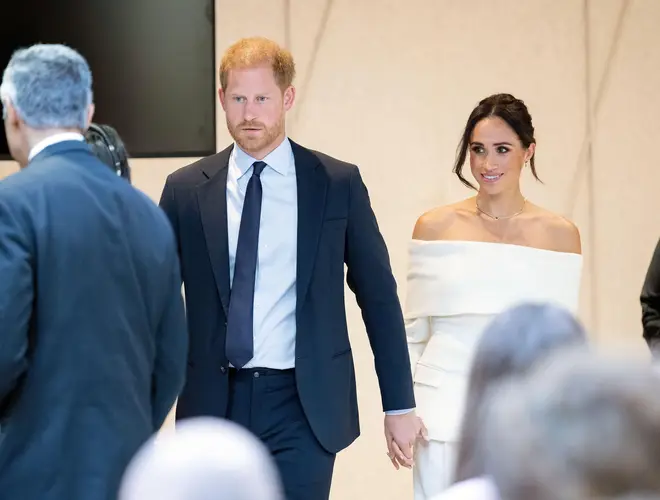 "There has been no contact regarding an invitation to His Majesty's upcoming birthday. It is disappointing the Sunday Times has misreported this story," their spokesperson told Mail Online.
A source close to the pair claimed that Harry and Meghan were unaware a party was taking place before the reports were made.
"They had not received any invitation and were unaware of any celebrations until the stories came out," a source told the outlet.
They said that ordinarily, the pair receive invites to any significant events despite their soured relations - just not this time around.
A friend also told the outlet: "The story is being positioned in a way to make it look like the Duke is snubbing his father, which he is not."
The Sussexes' spokesperson also put to bed reports that Meghan will be making a return to acting.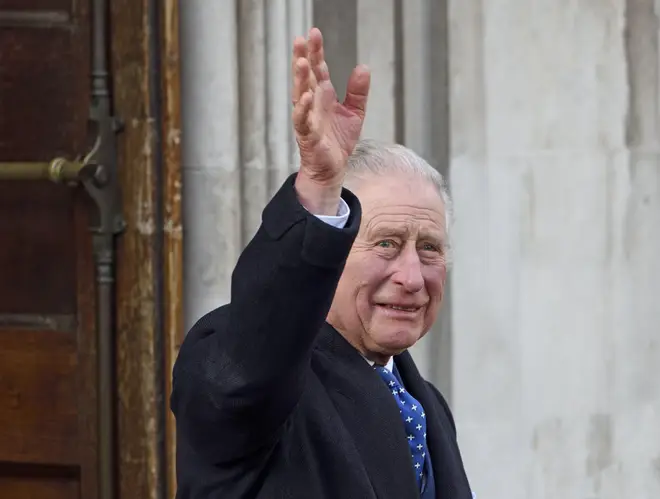 Relationships between Harry and the rest of the Royal Family have been frosty since he and Meghan stepped down as working royals in 2020, as well as following the release of the pair's explosive Netflix documentary and the publication of Harry's memoir 'Spare'.
Harry made a fleeting visit to the UK in May for his father's coronation but returned to the States for his son Archie's fourth birthday after less than 24 hours on British soil.
An insider previously claimed that "communications between the King and Prince Harry remain pretty poor. They don't speak much, if at all."
It comes as the King's Speech is set to be delivered on Tuesday, which marks the start of the next session of Parliament.
It will be the first King's Speech in seven decades, after the death of Queen Elizabeth last year.
The speech is where the monarch sets out the legislative programme for the coming session, reading on behalf of the Prime Minister and the government.