Harry in the hot seat: Prince's testy clashes with 'uncompromising and relentless' Mirror lawyer
7 June 2023, 13:32 | Updated: 7 June 2023, 14:58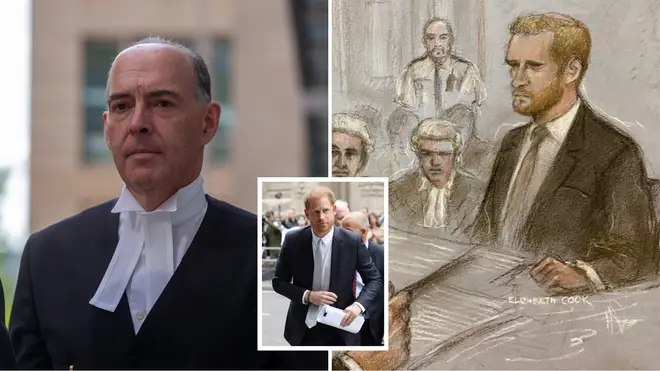 Prince Harry has finished several hours under intense cross-examination by lawyer Andrew Green KC as part of his phone hacking case against the Mirror publisher.
Mr Green spent much of his time questioning Prince Harry on articles relating to his relationship with ex-girlfriend Chelsy Davy, with the duke describing coverage of their break up as "a little bit mean".
It is the third day of the trial and the Duke of Sussex's second day of cross-examination by Mr Green, with the pair getting off to a tense start.
Listen and subscribe to Unprecedented: Inside Downing Street on Global Player
'Good morning, Mr Green.'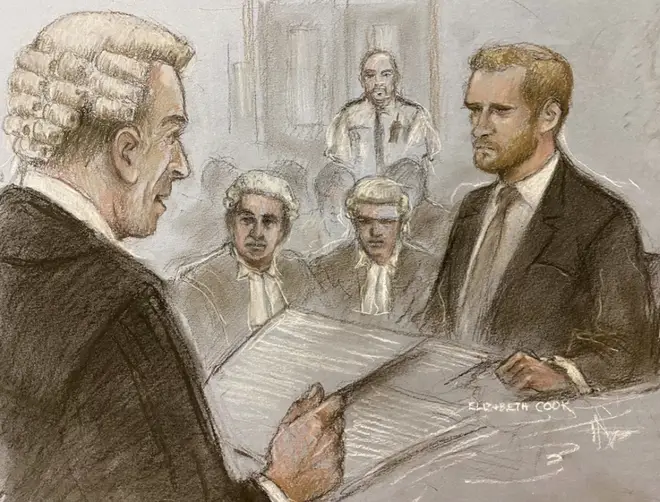 Andrew Green KC's started off without any formalities, addressing the duke: "Prince Harry, we are now on the 22nd article..."
Prince Harry rapidly interjected: "Good morning, Mr Green."
The prince said "good morning" to the those waiting outside the courtroom before settling into the witness box.
Read More: Harry in the High Court: Prince begins second day giving evidence in hacking trial - follow the latest LIVE
Read More: Harry says tabloids cast 'me as thicko and playboy' as he sets to return to witness box for second day in hacking trial
'Could I ask the questions?'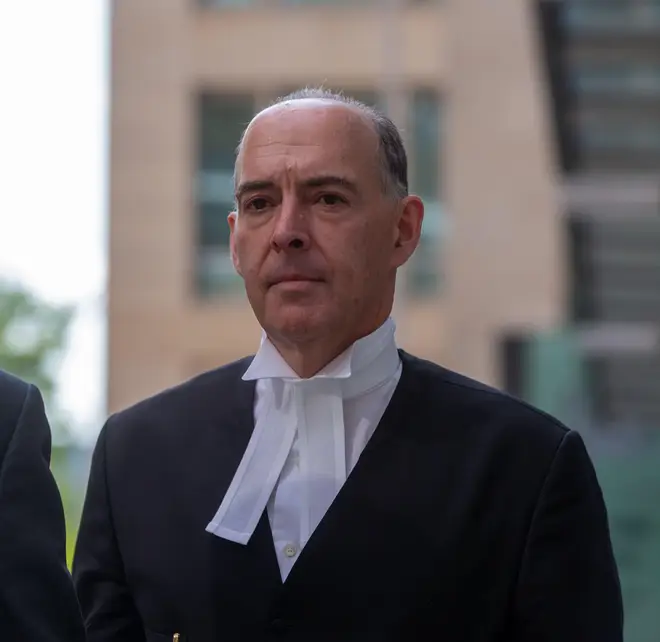 In another testy exchange between the pair, just 20 minutes later, Mr Green reasserted his position as he cross-examined Prince Harry.
Shortly before, Prince Harry spoke directly to the judge.
Mr Green responded: "Could I ask the questions?"
Read More: US government given one week by judge to decide whether to release Prince Harry's visa application
'Do you want to have been phone hacked?' lawyer asks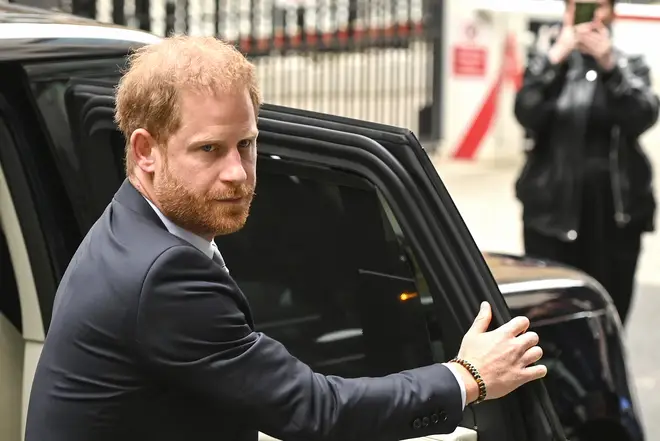 Another testy exchange between the pair came later in the morning when Mr Green asked Prince Harry whether he would be "relieved or disappointed" if the court were to find his phones had been hacked by Mirror Group Newspapers.
Initially, Prince Harry said he would be "speculating", before adding: "I believe that phone hacking was at an industrial scale across at least three papers at that time and that is beyond doubt.
"To have a decision against me and any other people that come behind me with their claims given that Mirror Group have admitted hacking... yes, I would feel some injustice."
"So you want to have been phone hacked?" Mr Green responded.
"Nobody wants to have been hacked, my lord," Harry replies.
Read More: Chelsy Davy 'fury' over Prince Harry's strip club visit was a story 'obtained by hacking,' trial hears
'This isn't about you asking me questions,' lawyer tells Harry
After a court break later in the morning, the court returned to witness yet another testy exchange between Prince Harry and Mr Green.
MGN's lawyer had been arguing that Harry being banned from returning to service in Afghanistan was "a matter of legitimate public interest reflected in the press".
"Are you suggesting that while I was in the army that everything was available for the press to write about?" Harry asked Mr Green.
"Can I just repeat this isn't about you asking me questions, it's about me asking you questions," says Mr Green.