Pub landlady in golliwog row denies husband is Britain First supporter after he's pictured in group's shirt
12 April 2023, 10:32 | Updated: 12 April 2023, 12:24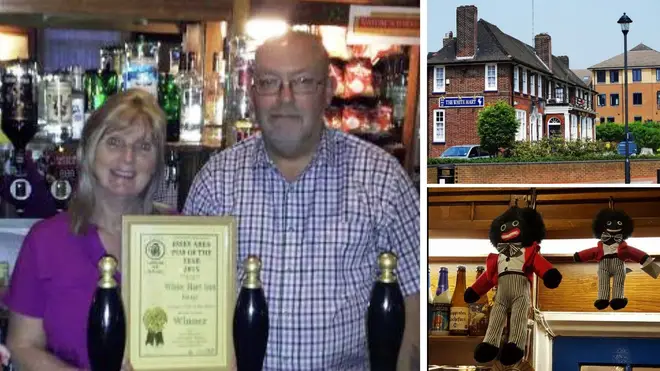 The pub landlady at the centre of a row over her golliwog dolls said her husband did wear a Britain First shirt – but he is not a supporter and it was just "convenient" for him to have it on.
Benice Ryley promised to replace her collection of the dolls, viewed by many as racist, after Essex Police seized them during an investigation into an alleged hate crime.
Ms Ryley, who runs the White Hart Inn in Grays, says they are not racist and remained adamant that she will keep displaying dolls.
Her husband, Chris, who holds the pub's licence, will be interviewed by officers when he gets back from their holiday home in Turkey.
Read more: Pub landlords refuse to back down after 'racist' golliwog dolls seized by police, as Suella Braverman also wades in
Mrs Ryley said she and her husband are not racist "in any form".
She told The Guardian that he had been pictured in a Britain First shirt but did not back the far-right group.
"I don't think Chris is a supporter of Britain First, he was just wearing that shirt because it was convenient at the time," she said.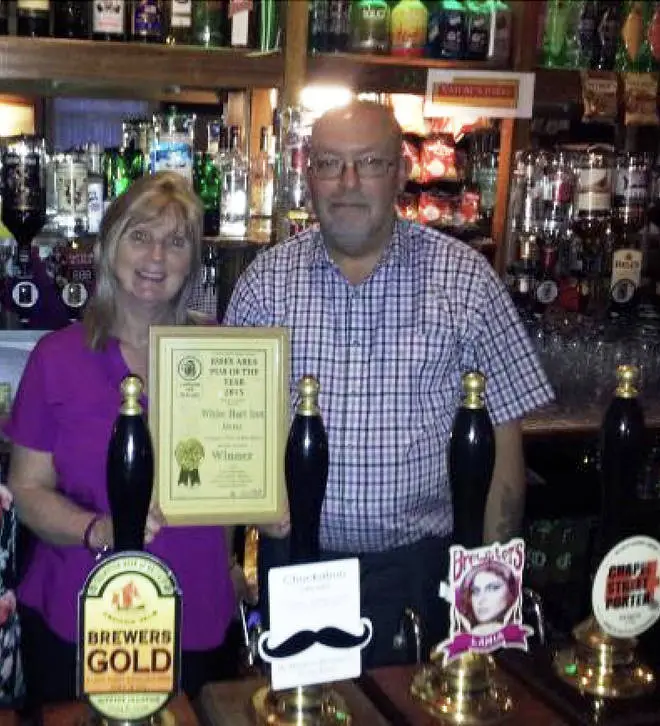 Mr Ryley's Facebook account also commented "they used to hang them in Mississippi years ago" when his wife asked "are you sure this is legal lol" after he posted a photo of the golliwogs displayed in the pub.
The 62-year-old said she will put the dolls back, saying: "I'm getting a notice printed saying 'we've got gollies on display, if you find this offensive please don't come in'. If they don't like them they can walk out the door."
Read more: British skier, 18, killed in Swiss avalanche, pictured for first time as female classmate remains missing
The row over the display generated fury from critics who say golliwogs are horrendously out of date and offensive to black people.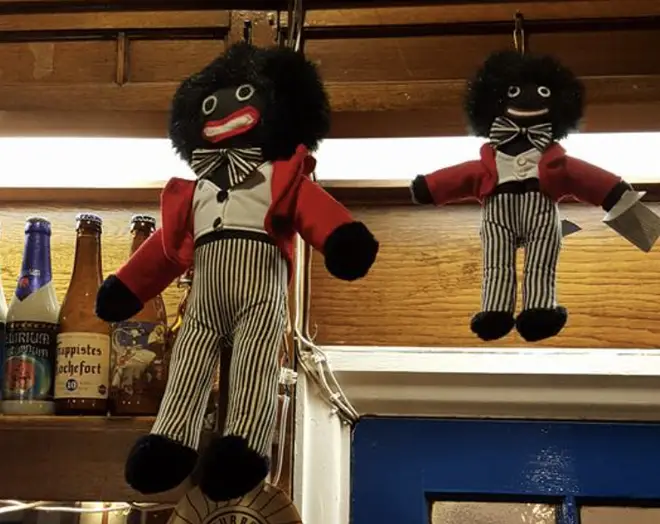 Amid suggestions Suella Braverman was intervening in the case, Essex Police said they had not received any complaint.
An adviser did ask for details about the raid.
But a spokesman said: "The people who the home secretary would be in touch with in our force would be the deputy chief constable and the chief constable. Neither of them have had any contact with her.
"We have not had any contact that we would deem official with the Home Office."