Pub landlords refuse to back down after 'racist' golliwog dolls seized by police, as Suella Braverman also wades in
10 April 2023, 12:08 | Updated: 11 April 2023, 12:29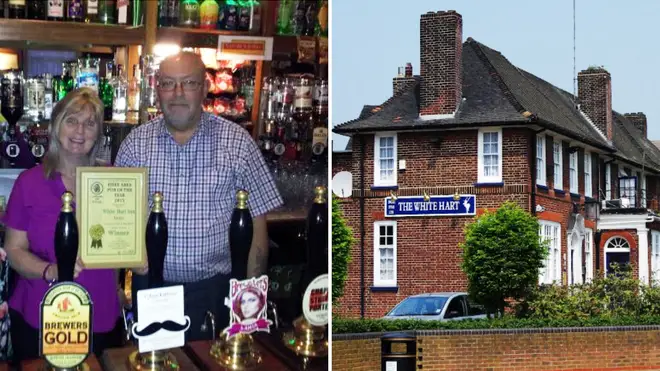 Pub landlords whose premises were raided by police who seized a collection of antique golliwogs after a complaint of racism have vowed to keep the dolls.
The 15 golliwogs, a kind of doll that is widely considered archaic at best, were taken by five officers who came to the White Hart in Grays, Essex on Tuesday after an anonymous complaint.
Officers are now investigating the couple on suspicion of committing a hate crime.
Benice Ryley, 61, and her husband Chris, 65, said the dolls were valuable, with some worth as much as £1,000.
Ms Ryley said the police still need to question her husband about the dolls displayed in the pub, and she won't get them back until after that meeting at the earliest.
Read more: Pub chain Marston's puts over 60 boozers up for sale across England and Wales - is your local in the shop window?
Read more: More pubs and bars call last orders as costs spiral and sales sink
She said: "The police still have the dolls and I have no updates at all,' she said. 'The whole thing is totally mad.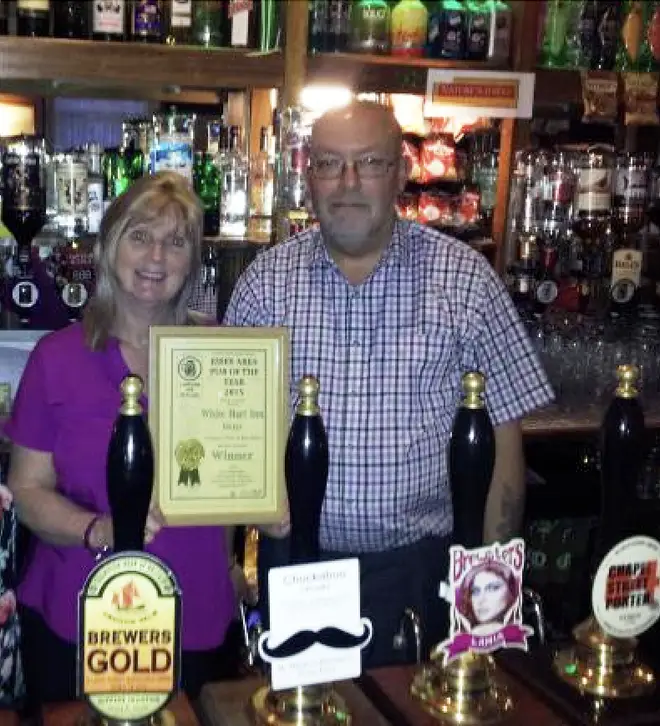 "Since the gollies were taken and the story was in the newspapers, we have had so many people get in touch with myself and my husband to say we shouldn't give up and should keep them on our shelf," she told the MailOnline:
"Over the last two days my customers keep singing 'save the gollies' and they want us to get them back. 
"So we are having a sign prepared that will say 'gollies are on display, so don't come in if that offends you' and once that's ready we'll restore some more of the dolls to the shelf."
Home Secretary Suella Braverman has also expressed concern over the police raid, according to reports, and told officers they should be focusing on catching hardened criminals rather than monitoring toys.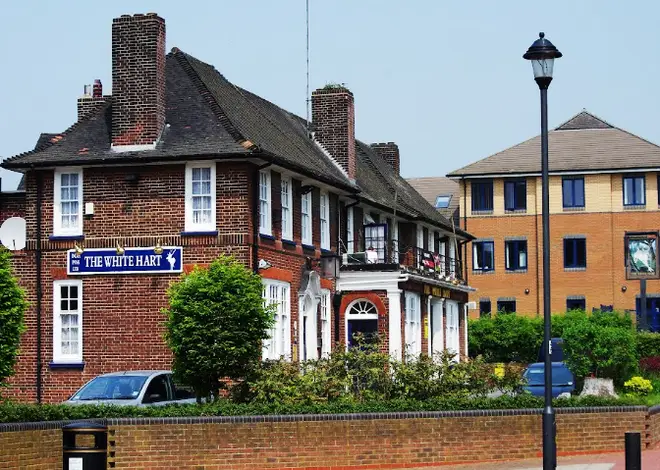 Ms Ryley said: "They are sentimentally very valuable.
Read more: Rishi Sunak and Suella Braverman heckled by angry woman during walkabout in Essex town over migrants row
Read more: Murder investigation launched after human remains found in pond in Essex
"The last thing this pub is is racist, we hold Indian weddings here all the time and of course everyone is welcome. I told the officers it was all ridiculous to send so many of them for such a small thing – as they were bagging the gollies up I said 'don't worry, they won't resist arrest'."
Golliwogs were first created in the 19th century. Some consider them an innocent child's toy, while others consider them a racist caricature of black people.
The pub dispute dates back to 2018, when someone complained to the local council about the dolls, with officials launching an investigation.
A spokesperson for Essex Police said: "We are investigating an allegation of hate crime reported to us on 24 February. On Tuesday, 4 April, officers seized several items in connection with that investigation.
"The investigation is ongoing so we will not be commenting further at this stage.
"The force is proud of the work we do to prevent crime, tackle offenders and build trust and confidence in all communities."