'Isolated' Putin has begun 'training Russia's schoolchildren to use guns and grenades,' Defence Secretary says
6 September 2023, 08:42 | Updated: 6 September 2023, 09:26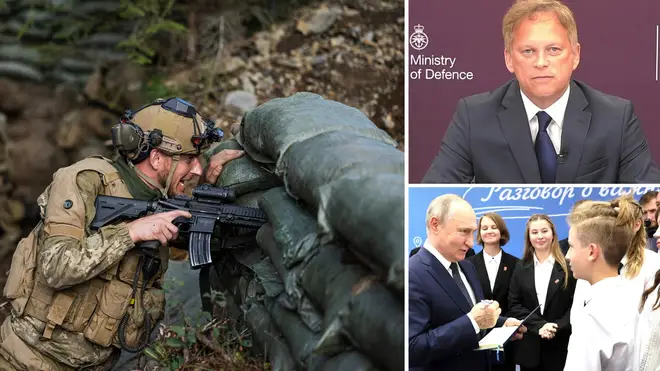 Vladimir Putin is training children in Russia's schools to fight in Ukraine, the Defence Secretary has said.
Grant Shapps told LBC this morning that children in secondary schools across Russia are being shown how to handle guns and lob grenades as part of the national curriculum.
Mr Shapps said Putin was becoming "isolated" and had to resort to training schoolchildren as his supply of well-trained troops dries up.
Mr Shapps told LBC: "They've introduced in their curriculum… a degree of military training to school kids."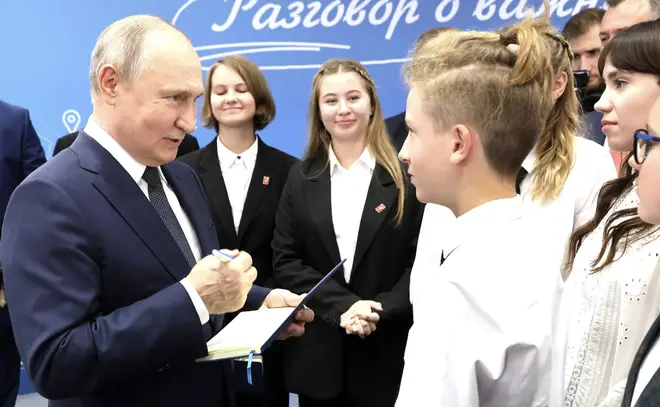 He said all secondary school children were being "trained… including the use of guns and elementary grenade throwing."
He added: "Putin is very bad news, not just for Europe and the world, but also for Russia itself. It's very important he's not successful in Ukraine for all our sakes."
Military training now in Russian school curriculums says Grant Shapps
He also said Russia was increasingly "looking to overseas" to recruit troops to fight in Ukraine.
Mr Shapps added added that Putin had to turn to North Korea to get hold of "outdated equipment."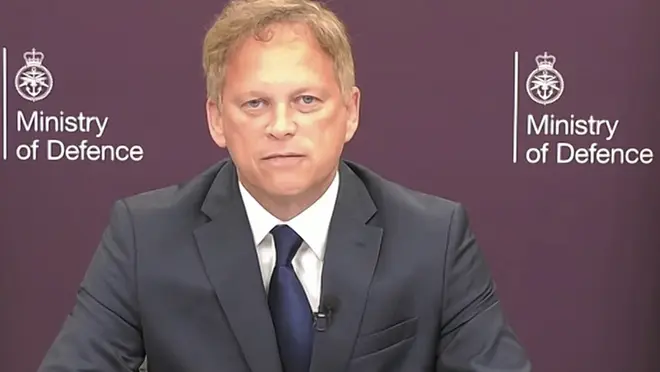 Several days ago Putin told a group of Russian schoolchildren the country is 'invincible' as he opened the country's academic year. He held a two-hour televised lesson for a group of hand-picked students. Putin told the children: "I know why we won in the Second World War: it's impossible to defeat the people who are that driven. We were absolutely invincible - and still are."
His comments came after footage emerged showing a British Challenger 2 tank operating in Ukraine being blown up when it ran over a Russian mine.
The tank was one of 14 operating in Ukraine as it continues to push back against the Russian invaders.
It becomes the first to be put out of action in the conflict. None of its crew members are thought to have been killed in the explosion.
Videos circulating online show the tank on fire. The incident took place outside Robotyne, in Ukraine's Zaporizhzhia region.
Read more: Ukrainian teenager orphaned as family killed in car crash in North Yorkshire months after father 'died in collision'
Read more: British volunteer, 22, dies fighting in Ukraine as devastated brother pays tribute
The Challenger 2s are being used by Ukrainian armed forces for long-distance fire.
The model in question was hit by a mine, and the ensuing explosion caused its fuel tank to catch fire, the BBC reported.
The crew managed to escape, but the empty tank was then targeted by a Russian drone strike.
A defence source told the PA news agency that the crew's survival "highlights the quality of the kit we are giving Ukraine.
"In the tanks Ukraine had at its disposal before Western support, the chances of the crew surviving unscathed were slim to zero."
The Ministry of Defence said it would not be commenting.
Read more: Russia threatens to 'burn' Britain's Challenger 2 tanks sent to Ukraine
Read more: Boris: Send Ukraine tanks now to speed up its inevitable victory, boot out the Russians and end this economic pain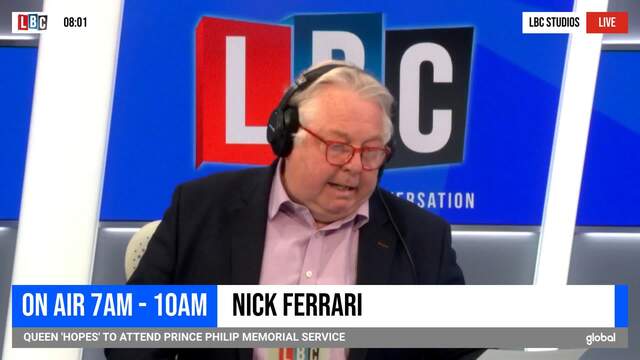 Transport Secretary pushed on the UK supplying tanks to Ukraine
Since the grinding counteroffensive began about three months ago, Ukraine has advanced 4.3 miles in the Zaporizhzhia region, Ukrainian officials claim.
Troops surmounted dense Russian fortifications last week to retake the village of Robotyne.
That was Ukraine's first tactically significant victory in that part of the country.
The Institute for the Study of War, a think tank, citing geolocated footage, said on Tuesday that Ukrainian light infantry has advanced beyond some of the anti-tank ditches and dense minefields that make up Russia's layered defences in Zaporizhzhia.
However, it said it was unable to say that the defence was fully breached because no Ukrainian heavy armour has been seen in the area.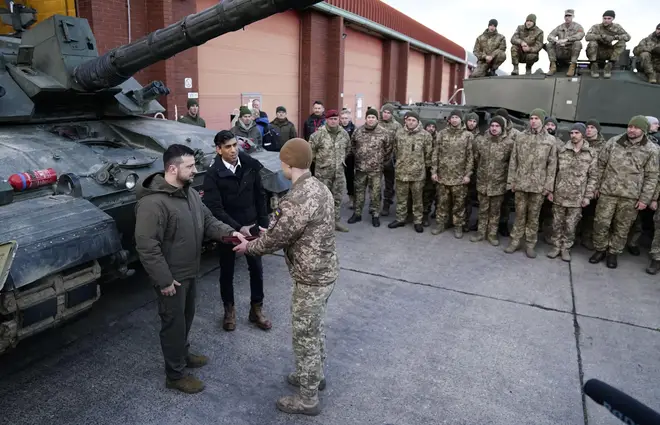 Ukraine has adapted its counteroffensive tactics in recent weeks, moving from attempts to bludgeon its way through Russian lines using western-supplied armour to better-planned tactical attacks that make incremental gains, according to the Royal United Services Institute, a think tank.
But even after the change, progress remains slow, the think tank said, with between 700 to 1,200 metres gained every five days.
Prime Minister Rishi Sunak signed-off on handing Ukrainian president Volodymyr Zelenskyy 14 Challenger 2 tanks at the beginning of the year, ahead of the one-year anniversary of the conflict in February, as he looked to boost Kyiv's efforts to push back Russian troops.
The move opened the door to other Western nations handing Ukraine tanks, with Leopard 2 tanks given by Germany and other European countries, while the US donated Abrams.
Defence sources said the war in Ukraine was the first time the Challenger 2 was being tested against modern military equipment.