Queen wanted William and Harry to fight in Afghanistan: 'They took my shilling, now they should do their duty'
11 April 2023, 05:55 | Updated: 11 April 2023, 09:06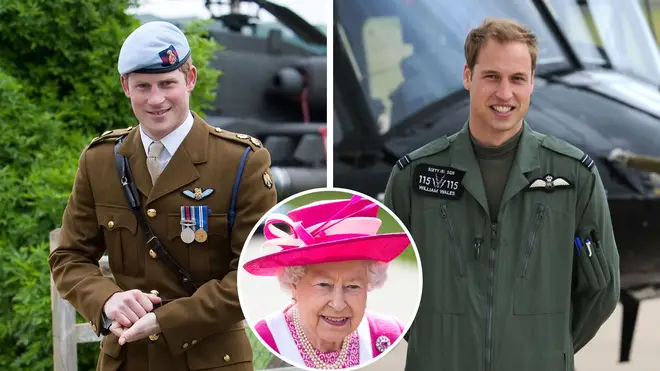 The late Queen wanted William and Harry to fight in Afghanistan – saying they had taken her shilling so now they needed to do their duty.
Then-head of the army Sir Mike Jackson has revealed one conversation he had with the monarch, saying he was breaking the rule about guarding their chats to reveal her thoughts on her grandchildren going to war.
Sir Mike said: "What goes on in those audiences and who says what to whom remains for the two people involved, and I will break the rule about not divulging what goes on on this one occasion.
"She was very clear. She said, 'My grandsons have taken my shilling, therefore they must do their duty.' And that was that.
Read more: Prince Harry's failure to meet Coronation RSVP date raises 'serious security issues for royals'
"But it was decided that William as heir to the heir, the risk is too great. But for his younger brother, the risk was acceptable."
Both served in the armed forces for a number of years.
William was commissioned as an officer in the army in 2006 and joined the Household Cavalry until 2008, then had roles in the RAF and the Navy.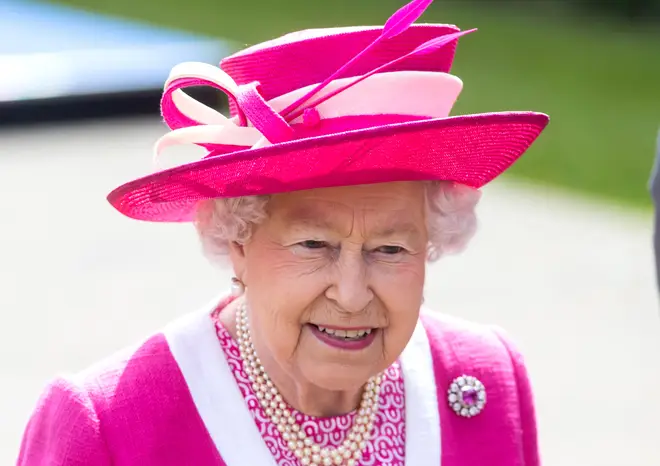 Harry was sent to Afghanistan in 2007 and 2012, later controversially referring to killing Taliban fighters as taking pieces off a chessboard.
That sparked fears for Harry's own security after the group angrily hit back at his comments made in his memoir, Spare.
The director of the British Forces Foundation, a group which supports the troops with entertainment, said William would have been disappointed not to be sent to Afghanistan.
Read more: Harry and Meghan 'on the brink of confirming' plans for King's Coronation - but 'want questions answering first'
Mark Cann told The Real Crown, the upcoming ITV series: "William was very keen to go. Unequivocally. But it was complex, and some very great minds and experienced people took a view on it.
"I think it was really tricky. Anybody who's in the military who hasn't actually been on operation feels a sense of disappointment.
"And I think especially that was the one [war] at the time, you've got everyone around you at the time who's been involved in it. So there is a sense of disappointment."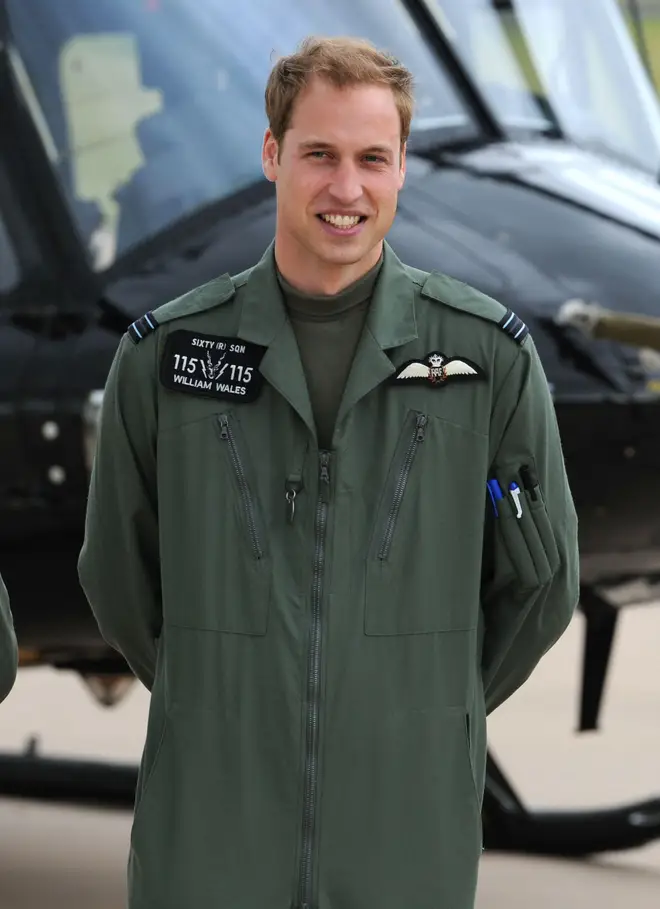 The Real Crown includes an interview with George Carey, the former Archbishop of Canterbury, who said he met Camilla as she and Charles tried to win over public opinion in her favour.
He told the series how they met at his son's house in Peckham, South London, so as not to arouse attention.
It also reveals Charles did not have much time for his brother Andrew's behaviour.
The series was told by the deputy head of the British mission to Bahrain that he was not alone in his criticism of Andrew, who made a number of overseas trips to promote trade.
Simon Wilson, who worked in that role between 2001 and 2005, said: "We had a whole raft of things that came out in advance of his visit, his dislikes, in terms of eating and stuff, would only drink water, had to be at room temperature, no ice.
"He always brought a large entourage with him, a private secretary, an equerry, a valet, a lady clerk and a business adviser.
"We were shocked when a 6ft ironing board was trying to be negotiated into one of the embassy cars. I just could not believe that he was bringing an ironing board with him.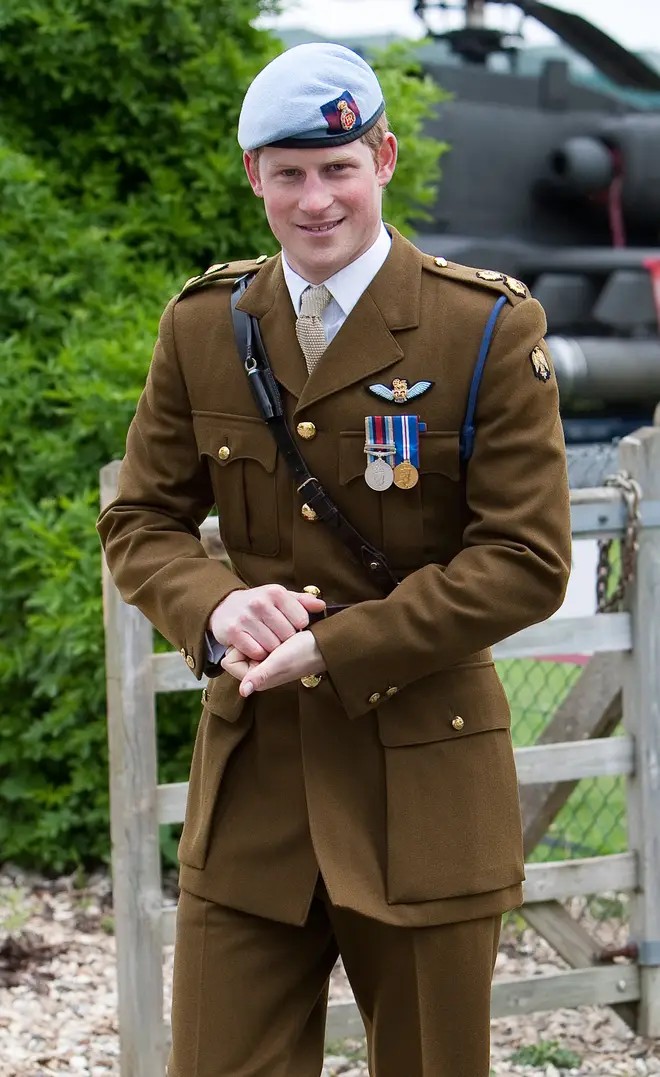 "I asked the valet and said, 'This is insane'. The valet's reply was, 'No one knows how to iron His Royal Highness's trousers like me'."
He added: "We had a speech prepared, the ambassador gave the opening remarks and then said, 'Your Royal Highness, you say a few words', and Andrew refused to get up.
"Then he did get up and he'd tap the ambassador on the head two or three times and said, 'This is the man who'll tell you all about trade,' and sat down. The whole room went totally silent.
"I thought initially when he went off-message at meetings that it was an aberration until I found that the same thing had happened at every mission, Oman, Kuwait, United Arab Emirates, Doha, Qatar.
"The same behaviour. Obviously throughout his life, he's done his own thing and was quite happy to continue in that vein and he knew that there would be no repercussions.
"There's no recourse as a member of the Royal Family so, no, no diplomat will write a critical letter.
"After every single visit a telegram would go back to the Foreign Office saying, 'Everything has been wonderful, we're all so grateful to His Royal Highness for another wonderful successful visit'. Behind the scenes was a different matter."
The series is also told that Andrew's overconfidence led to his disastrous interview about Virginia Giuffre – whose claims he vehemently denies – with Emily Maitlis.
The Real Crown will be available on ITVX from April 20.