Rare red weather warning issued ahead of Storm Babet as 'exceptional rainfall' expected to cause severe flooding
18 October 2023, 10:46 | Updated: 19 October 2023, 10:48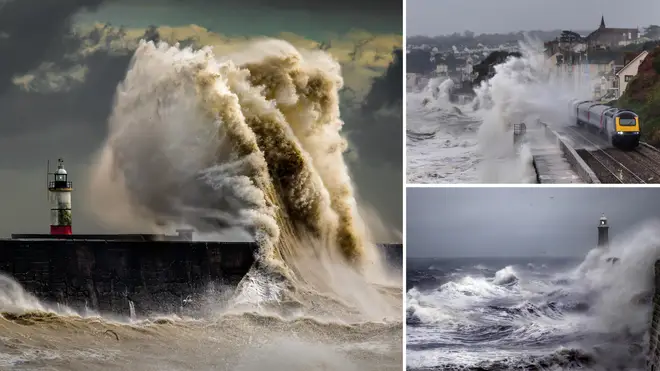 A rare red weather warning has been issued by the Met Office ahead of Storm Babet, which is expected to cause 'severe flooding and disruption' in parts of the UK.
The red weather warning has been issued for eastern Scotland. It will be in place from 6pm on Thursday to 12pm on Friday.
According to the Met Office, there will be danger to life due to "fast flowing and deep floodwater", as well as flooding to homes and businesses. due to Storm Babet.
Buildings are also at risk of being severely damaged or collapsing.
The Met Office has issued a range of warnings due to the arrival of Storm Babet, which was named by the weather forecaster on Monday - the second named storm of the season.
Storm Babet will bring heavy and strong winds, causing disruption across the country, with a risk of flooding.
On Wednesday, a yellow weather warning will be in place covering Northern Ireland.
On Thursday and Friday, the yellow and amber weather warnings issued by the Met Office covers Northern Ireland and much of Scotland.
The storm will last until Saturday, the Met Office has said.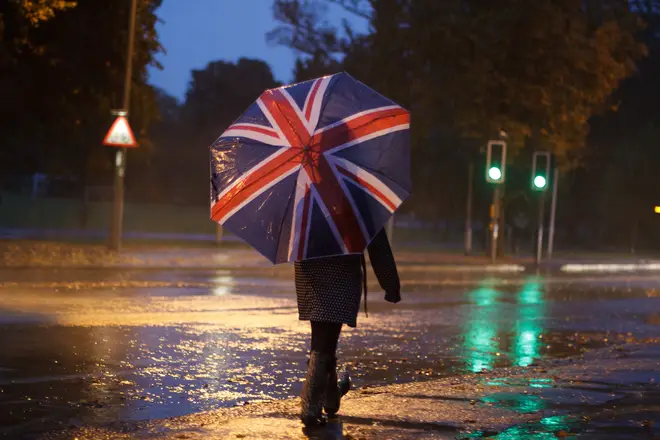 The forecasting agency said there is a slight chance of power cuts and loss of other services to some homes and businesses.
As the rain moves northwards it will stall across central and eastern parts of Scotland where the rain will become heavy and persistent from Thursday through to Saturday.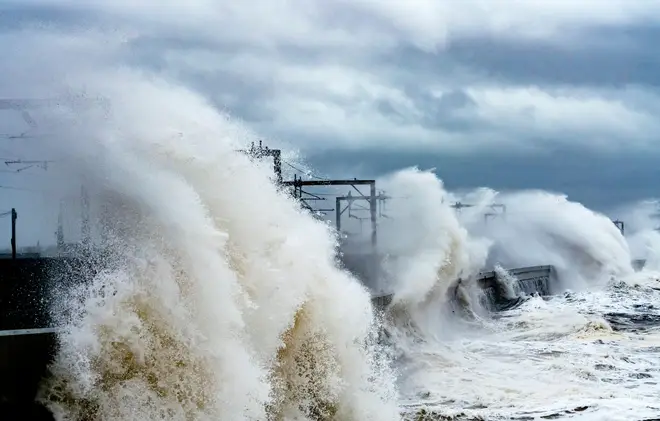 There is an Amber Severe Weather Warning for rain for this area where up to 150-200mm of rain could accumulate in some areas of higher ground.
Read More: Storm Babet weather warnings upgraded to amber with warnings of flash floods and gale force winds
Read More: Exact time Storm Babet will bring 'heavy rain and strong winds' to the UK this week
Scotland typically receives around 168mm of rainfall in October but the country will receive more than this amount in the span of a few days.
Parts of England can expect more than 100mm of rainfall during the week, with some isolated areas facing up to 150mm.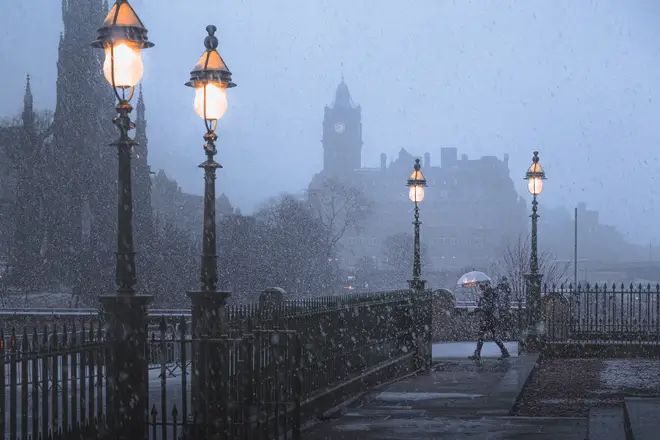 Met Office deputy chief meteorologist Tony Wardle said: "Storm Babet will bring disruption for parts of the UK in the coming days, with heavy rain and strong winds likely for many.
"Heavy and persistent rain will fall onto already saturated ground bringing a risk of flooding. It is important to stay up to date with warnings from your local flood warning agency as well as the local authorities.
"As well as heavy rain, Storm Babet will bring some very strong winds and large waves near some eastern coasts too. Gusts around 70mph are possible in eastern and northern Scotland from Thursday. Met Office warnings will continue to be reviewed as the forecast develops."
The RNLI warned the strong winds that have been forecast along with heavy rain are likely to cause dangerous conditions for those visiting the coast around the UK and Ireland.