'Show leadership': Starmer hits out as Sunak 'to skip vote' over banning Boris from Parliament for misleading MPs
19 June 2023, 05:35 | Updated: 19 June 2023, 08:09
Rishi Sunak is expected to miss a debate over the report that found his predecessor Boris Johnson lied to MPs over Partygate as Sir Keir Starmer demanded he "show leadership" and vote on it.
The privileges committee found that former Prime Minister Mr Johnson knowingly misled parliament five times in his statements about parties in Downing Street that breached Covid rules.
Mr Johnson has always denied deliberately misleading MPs, but quit as an MP on Friday evening after receiving a draft version of the report.
His resignation means he will not serve the 90 day suspension recommended by the report. Instead MPs will debate on Monday evening whether or not to deny him a parliamentary pass.
But it is reported that Mr Sunak will skip the vote, leading Labour leader Sir Keir Starmer to call him out.
"We need to know where Rishi Sunak stands on this," he told Good Morning Britain on Monday.
"He should show leadership, come along, get in the lobby and show us where he stands on this."
Defending the committee's inquiry, Sir Keir said: "I think some of this criticism, which all seems to be coming from 'Camp Boris Johnson', is frankly ridiculous."
And he branded Mr Johnson's criticism of the committee as "all he has got left after his miserable misbehaviour".
If enough Conservative MPs decide to abstain, that could mean no votes take place. Levelling Up secretary Michael Gove has said he will abstain on any vote. Transport secretary Mark Harper is also set to be away, meaning he is not expected to vote.
Listen and subscribe to Unprecedented: Inside Downing Street on Global Player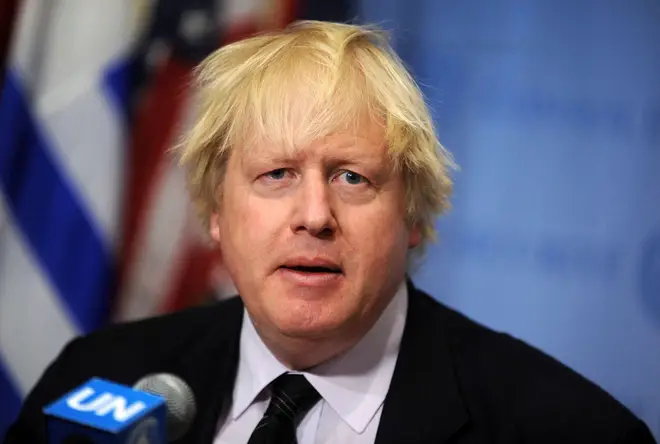 Mr Johnson has urged his allies not to oppose the motion, arguing the sanctions have no practical effect, although critics argue the level of support shown for him would have been low anyway.
Tory MPs will be given a free vote, but allies of Mr Johnson warned they could face battles with their local parties to remain as candidates at the next election if they back the motion.
Senior backbencher Bill Cash, writing in the Sunday Telegraph, said he would turn up to vote against the findings, citing the former prime minister's "historic achievements".
But with at least three potentially damaging by-elections looming following the resignations of Mr Johnson, Nigel Adams and David Warburton, many could decide instead to spend Monday campaigning.
Tobias Ellwood said he would vote in favour of the report after being convinced by messages from LBC listeners.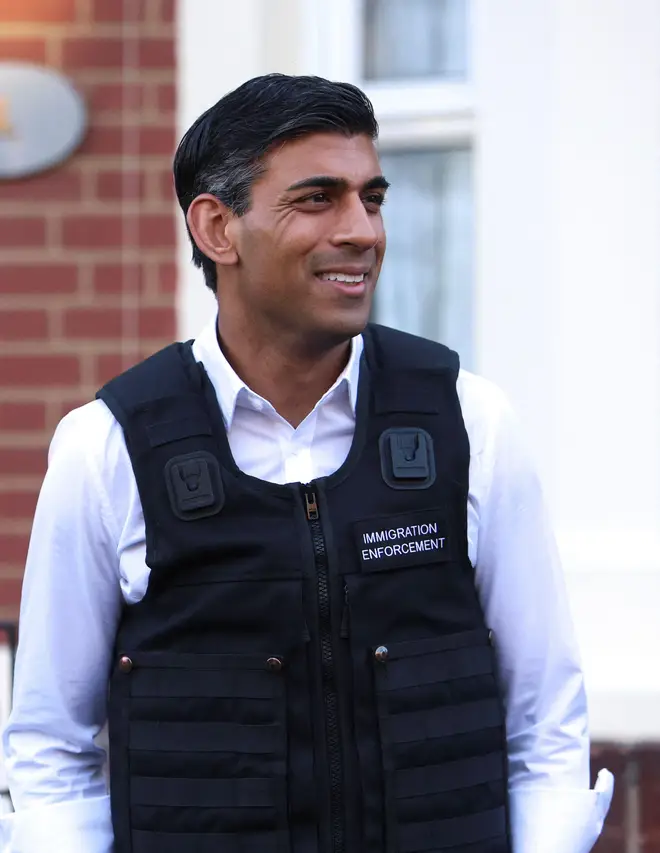 No 10 has declined to say whether the Prime Minister will turn up to back the report, but he will be hosting a foreign leader in Downing Street on Monday which could give him an excuse not to take part. In a television interview on Monday, Mr Sunak refused to say whether he would vote.
Jacob Rees-Mogg, a former minister and an ally of Mr Johnson, told LBC on Friday that he thought Mr Sunak would not take part.
Mr Johnson had been under investigation by the committee for about a year. In the 108-page report they produced, the committee said: "We conclude that when he told the House and this Committee that the rules and guidance were being complied with, his own knowledge was such that he deliberately misled the House and this committee.
"We came to the view that some of Mr Johnson's denials and explanations were so disingenuous that they were by their very nature deliberate attempts to mislead the committee and the House, while others demonstrated deliberation because of the frequency with which he closed his mind to the truth." 
Read more: Tobias Ellwood U-turns on decision to abstain on Partygate vote after hearing messages from LBC listeners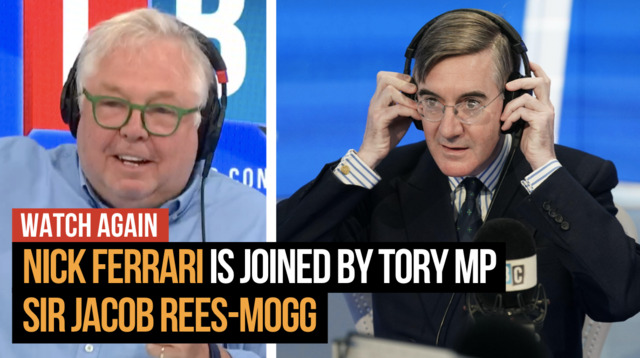 Nick Ferrari speaks with Sir Jacob Rees-Mogg
The MPs said that Mr Johnson's actions had been aggravated by "repeated contempts and for seeking to undermine the parliamentary process". It spelled out that the breaches were "deliberately misleading the House", "deliberately misleading the Committee", "breaching confidence", "impugning the Committee and thereby undermining the democratic process of the House", and "being complicit in the campaign of abuse and attempted intimidation of the Committee". 
The report added: "We recommend that he should not be entitled to a former Member's pass."
But Mr Johnson and his allies accused the cross-party group - which has a Labour chairwoman but a Tory majority among the seven members - of "monstrous hypocrisy" and bias against him.
In a statement, he dismissed the findings as "tripe" and "deranged", saying the committee was "beneath contempt" and part of a "protracted political assassination".
Read More: 'What the hell explains them giving him a column!': James O'Brien puzzled by the Mail's endorsement of Boris Johnson
Read More: 'The ramblings of a desperate man': Reactions to speculation Boris Johnson is planning to run for Mayor again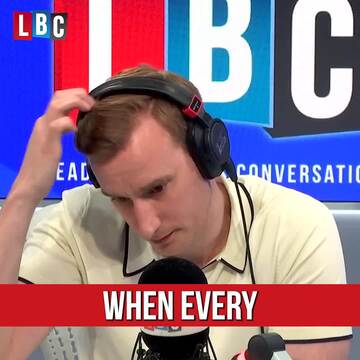 This caller defends Boris Johnson, arguing the ex-PM was in an 'impossible' situation
"We didn't believe that what we were doing was wrong, and after a year of work the Privileges Committee has found not a shred of evidence that we did," he said.
He repeated his demand that senior Tory and arch critic Sir Bernard Jenkin follow him in resigning after allegations emerged that he attended a drinks party for his wife in Parliament during lockdown.
He said: "The hypocrisy is rank. Like Harriet Harman, he should have recused himself from the inquiry, since he is plainly conflicted."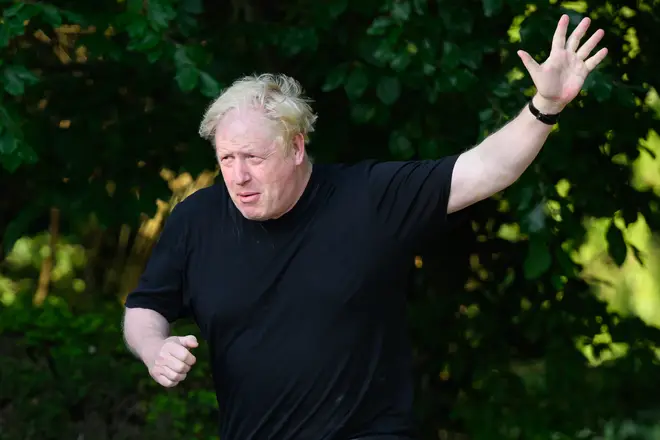 It comes after Mr Johnson was also accused on Friday of committing a "clear breach" of the ministerial code for failing to declare his new job as an online columnist.
The House of Commons committee that assesses the appointments of former ministers claims that Mr Johnson only told them about his new role around 30 minutes before it was made public.
Mr Johnson must have new jobs vetted by the Advisory Committee on Business Appointments (Acoba) as a former minister for two years.
His last role in government ended in September when he resigned as prime minister.
A spokesperson for Acoba said: "The ministerial code states that ministers must ensure that no new appointments are announced, or taken up, before the committee has been able to provide its advice.
"An application received 30 mins before an appointment is announced is a clear breach.
"We have written to Mr Johnson for an explanation and will publish correspondence in due course, in line with our policy of transparency."
A spokesman for the former prime minister said: "Boris Johnson is in touch with Acoba and the normal process is being followed."
Deputy leader of the Labour party Angela Rayner said Mr Johnson was "once again breaking the rules and taking advantage of a broken system for his own benefit".