Rishi Sunak scraps smart motorways plan citing soaring costs and a lack of public trust
15 April 2023, 22:38 | Updated: 17 April 2023, 11:21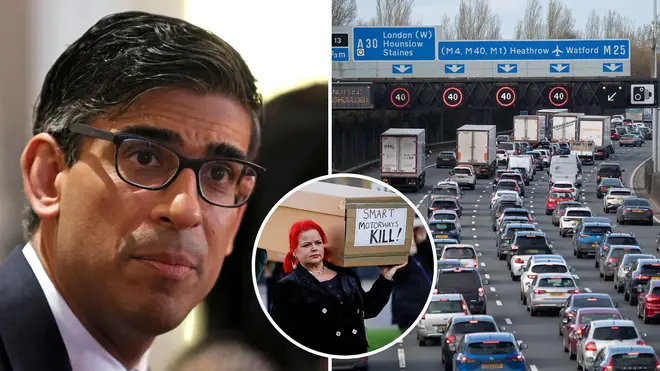 Prime Minister Rishi Sunak has scrapped proposed plans to build fourteen new smart motorways acknowledging widespread concern about their safety and a lack of public trust.
The smart motorways, which currently make up around 10 percent of England's motorway network, have faced regular criticism since their inception from families who claim countless deaths could have been avoided.
Of the 14 planned smart motorways which are set to be scrapped, 11 are currently paused with a further three earmarked for construction.
The motorways use a combination of variable speed limits and the conversion of hard shoulders to active lanes in order to manage traffic, with drivers often forced to stop in live lanes where no emergency stopping zone is available.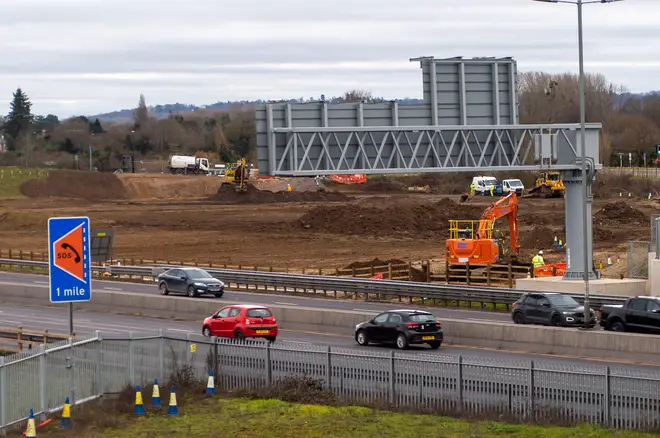 The Prime Minister's u-turn has come as a relief to many campaigners, who say at least 79 deaths can be linked to smart motorways.
The government figures, however, look drastically different, with 38 recorded deaths linked to the routes between 2015 and 2019.
It follows years of campaigning by families who have lost loved ones as a result of accidents, with drivers being rear-ended by other road users after coming to a halt where no hard shoulder is available.
Read more: Violent clashes erupt in Sudan as US ambassador takes refuge amid reports of civilian deaths
Read more: Grand National delayed as animal rights protesters breach security's 'ring of fire' and invade racecourse
Campaigners are now pushing for the government to return the hard shoulder on converted stretches of motorway to their original state.
However, current plans proposed by the government instead suggest smart motorways will instead be subjected to a safety refit - meaning 150 more emergency stopping zones will be introduced.
Campaigner Claire Mercer, whose husband was killed on a smart motorway, pledged to continue campaigning for the reintroduction of hard shoulders on every stretch of motorway.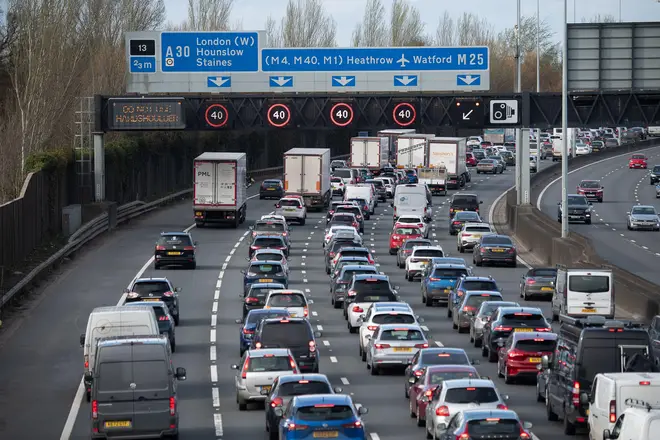 "It's great, it's very good news. I'm particularly happy that it's been confirmed that the routes that are in planning, in progress, have also been cancelled. I didn't think they'd do that," she said
"So it's good news, but obviously it's the existing ones that are killing us. And I'm not settling for more emergency refuge areas.
"So it's half the battle, but we've still got half the battle to go."
Alongside public trust concerns, the government also cited cost issues, with the Department for Transport noting the construction of proposed smart motorways would cost more than £1 billion.