Rishi Sunak refuses to criticise Braverman over homeless 'lifestyle choices' as minister distances herself from comments
6 November 2023, 12:35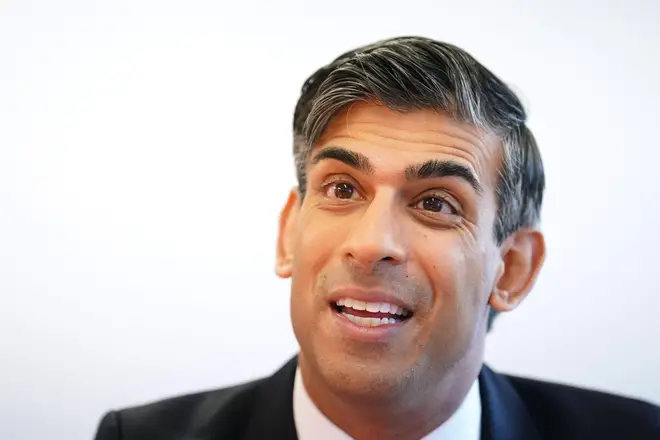 Rishi Sunak has refused to criticise the Home Secretary's claim that rough sleeping is sometimes a "lifestyle choice" but stopped short of repeating her comments.
The Prime Minister declined to repeat Suella Braverman's claim that rough sleeping is sometimes a "lifestyle choice".
Asked by broadcasters if the language was "offensive", he also did not criticise his Home Secretary.
"I don't want anyone to sleep rough on our streets.
"That's why the Government is investing £2 billion over the next few years to tackle homelessness and rough sleeping. I'm pleased that the number of people sleeping rough is down by a third since the peak, but of course, there is more to do.
"Our Homelessness Reduction Act, which is a landmark law that we passed, has already ensured that over 600,000 people have had their homelessness prevented or relieved. So I'm proud of that record.
"But of course, there is more to do and we'll keep going so that nobody has to sleep rough on our streets."
Read more: Suella Braverman claims sleeping rough is 'a lifestyle choice' as she calls for crackdown on homeless pitching tents
Read more: Pro-Palestine protesters who vandalise Cenotaph 'must be jailed faster than feet can touch the ground', warns Braverman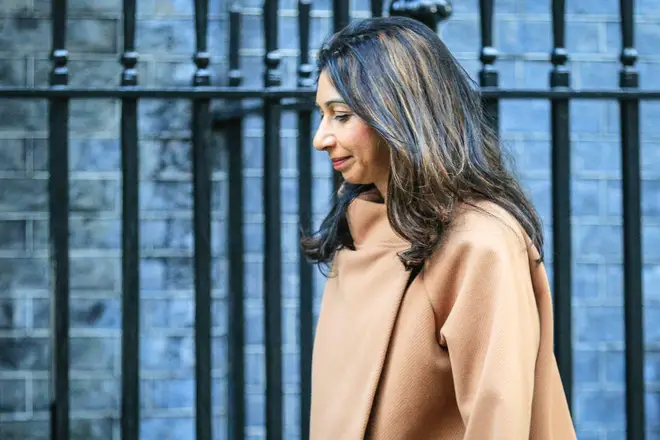 Energy Security Secretary Claire Coutinho has also distanced herself from Home Secretary Suella Braverman's suggestion that rough sleeping is sometimes a "lifestyle choice".
Speaking to LBC's Nick Ferrari at Breakfast, Energy Minister Claire Coutinho would not echo the language used by Ms Braverman.
"I wouldn't necessarily use that language myself, but I would say that people who are living on the streets, in that kind of entrenched poverty, we should make sure that we're getting them into safe accommodation."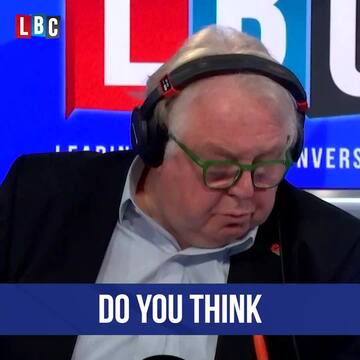 Tory MP responds to Suella Braverman's comments on homelessness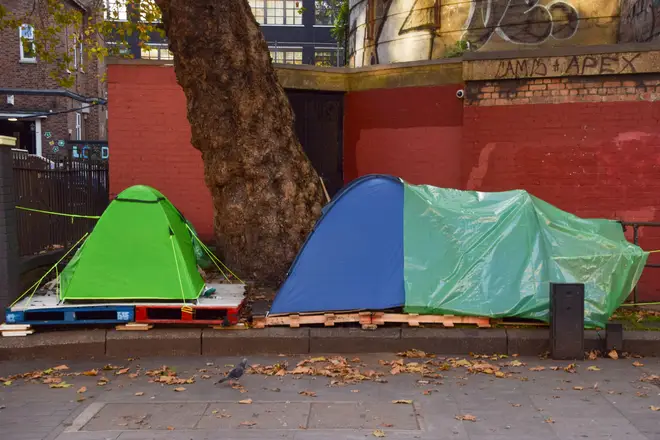 It was reported over the weekend that Mrs Braverman has proposed establishing a civil offence to deter charities from giving tents to homeless people.
Organisations could be fined for doing so if it is deemed to have caused a nuisance under the plans being pitched for inclusion in the King's Speech, which will set out the UK Government's legislative agenda on Tuesday.
The potential law would also seek to prevent the obstruction of shop doorways by rough sleepers who are using tents, the FT said.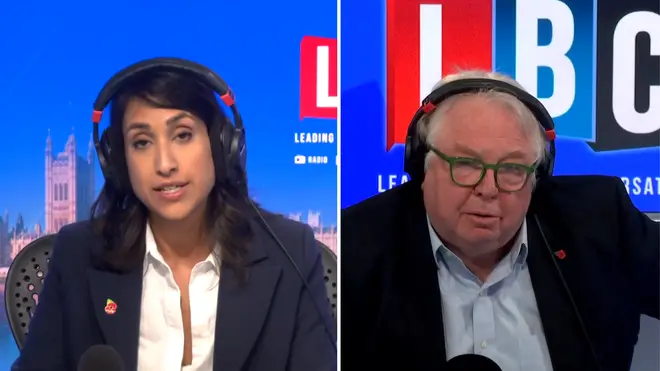 In a post on Twitter, the Home Secretary said the UK should not become San Francisco or Los Angeles and warned against rough sleeping becoming a "lifestyle choice".
"We will always support those who are genuinely homeless," Mrs Braverman said.
Housing charity Shelter was among those who condemned the remarks. In a statement, it said: "Living on the streets is not a 'lifestyle choice' - it is a sign of failed government policy."
The Home Office has said it cannot comment on what might feature in the King's Speech but a spokesman said it wants to "ensure our communities feel safe and secure".