'This is all nonsense': Robert De Niro takes stand against ex-assistant in £10m sexism claim
31 October 2023, 17:11 | Updated: 31 October 2023, 17:16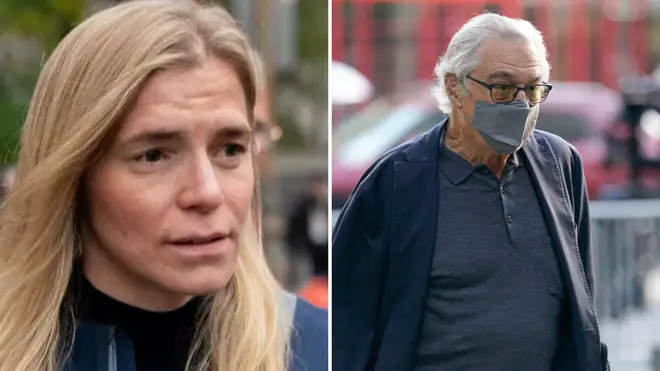 Robert De Niro testified on Monday resulting from a former personal assistant's lawsuit accusing the actor of abusive, sexist behaviour.
Graham Chase Robinson, 41, accused her former boss of underpaying her, making sexist comments and assigning her "stereotypically female tasks" when she worked as an executive.
Ms Robinson worked for Mr De Niro, 80, between 2008 and 2019 and was paid £246,000 a year before she quit as his vice president of production and finance.
She was responsible for a range of tasks over the years, including decorating the actor's Christmas tree to taking him to hospital but has now sued Mr De Niro for £9.8 million ($12 million) in damages for severe emotional distress and reputational harm.
The two-time Oscar-winning actor, known for performing in The Deer Hunter and Raging Bull, was the first witness in a trial resulting from lawsuits over the employment of Ms Robinson.
In opening statements that came after De Niro's testimony, Ms Robinson's attorney, Andrew Macurdy, said his client has been unable to get a job and has been afraid to leave her home since leaving the job with De Niro.
Read more: Ivanka Trump ordered to testify in father's £200 million New York fraud trial
Read more: Robert De Niro's grandson's cause of death revealed following autopsy results
He told the court that Mr De Niro would sometimes yell at her, calling her nasty names in a sexist behaviour.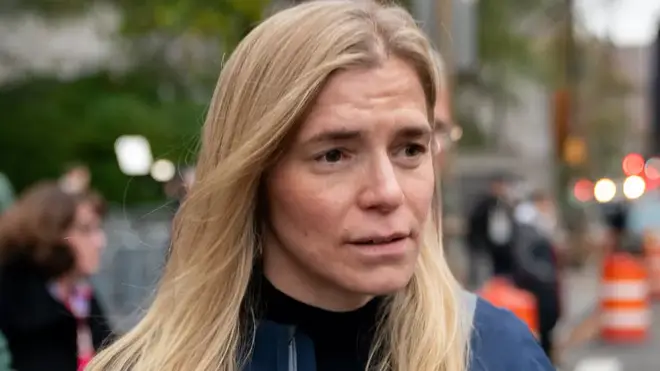 In court, Ms Robinson described how Mr De Niro refused to give her a reference to find another job after quitting in 2019.
Mr Macurdy said the trouble between them arose when Mr De Niro's girlfriend, Tiffany Chen became jealous that De Niro relied on Ms Robinson for so many tasks and that they communicated so well.
Correspondence between the actor and his girlfriend demonstrated that Ms Chen thought Ms Robinson acted like Mr De Niro's wife, believing she had "imaginary intimacy" with her boss.
Ms Robinson alleged that Mr De Niro and his company Canal Productions allowed the actor's girlfriend,"to target her with false accusations about a romantic interest in De Niro", resulting in Ms Robinson being stripped of her job.
He said his client never had a romantic interest in Mr De Niro.
Mr De Niro agreed that he had listed Ms Robinson as his emergency contact at one point and had relied on her to help with greeting cards for his children but said his former employee was not a conscientious one.
Throughout the trial, the actor appeared grouchy and restrained himself until the court was examining his interactions with Ms Robinson.
At this point, Mr De Niro blurted out: "This is all nonsense".
Mr De Niro also raised his voice during his testimony, with one instance happening as he was defending the interactions his girlfriend had with Ms Robinson, saying: "We make decisions together."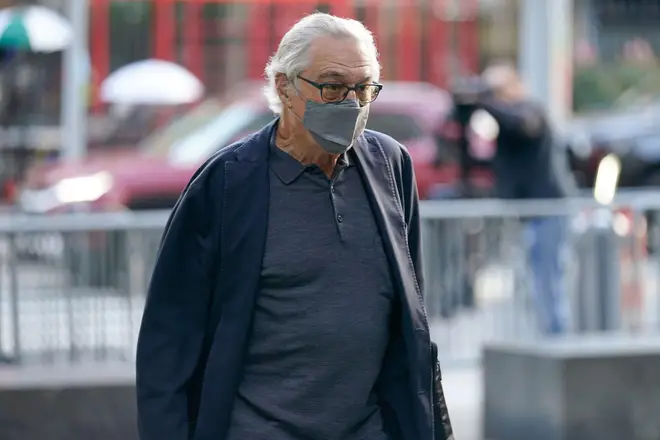 The second instance occurred when Ms Robinson's lawyer attempted to suggest that the actor bothered his client early at 4:00am to take him to the hospital in 2017.
The actor insisted that he would only call on Ms Robinson at "civilised hours", except when he fell down the stairs.
Mr De Niro exclaimed: "That was one time when I cracked my back falling down the stairs."
He added that even then, he delayed calling Ms Robinson until 4:00am after the accident happened at 1am or 2am.
De Niro's attorney, Richard Schoenstein, said Ms Robinson was treated very well by Mr De Niro "but always thought she deserved more".
"It is not like I'm asking for her to go out there and scrape floors and mop the floor," Mr De Niro said. "So this is all nonsense."
Attorney Schoenstein described his client as "kind, reasonable, generous" and told jurors they would realise that when they hear the testimony of others employed by De Niro's company, Canal Productions, which has countersued Ms Robinson.
In contrast, Mr Schoenstein described Ms Robinson as "condescending, demeaning, controlling, abusive" and said "she always played the victim".