Russell Brand makes first appearance at sold-out show following serious sexual assault allegations
16 September 2023, 21:50 | Updated: 17 September 2023, 15:45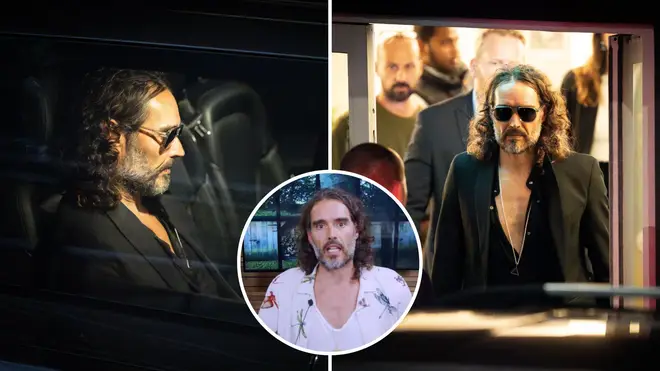 Russell Brand arrived to cheers at his comedy gig on Saturday night - a show that concluded minutes before "very serious" sexual assault allegations against him were aired on national TV.
The comedian took to the stage nearly an hour late after getting "stuck in traffic on the M40", later telling crowds "there's some things I cannot talk about".
The comedian had been publicly accused of serious sexual misconduct and emotional abuse by four women over the course of a seven-year period stretching from 2006 to 2013 shortly before the start of the live show.
The allegations were made as part of a joint investigation undertaken by the Sunday Times and Channel 4 Dispatches.
The claims were published by The Times shortly before the star took to the stage at London's Wembley Park Theatre, with the Dispatches programme airing on television moments after the comic left the stage.
The allegations include a "litany of extremely egregious and aggressive attacks" according to the 48-year-old comedian, who has strenuously denied the allegations and says his relationships have been "always consensual".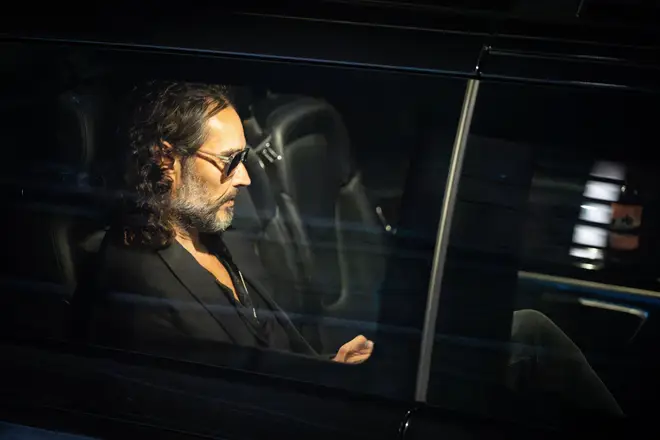 The Dispatches special formed part of the joint investigation which took place over a one-year period, airing on Saturday at 9pm on Channel 4 - just after Brand finished his two hour gig at the London venue.
At the time the allegations are said to have taken place, Brand was a presenter for BBC Radio 2, Channel 4, and a Hollywood actor.
Alongside one woman's initial serious sexual misconduct allegation, a second woman alleges that Brand assaulted her when he was 31 and she was 16 and attending school.
According to the Sunday Times, a third woman claims she was assaulted while working for Brand in Los Angeles, with the star threatening her with legal action.
A fourth individual alleges she was sexually assaulted by Brand - including accusations of physical and sexual abuse.
Labelling the claims as "aggressive", Brand has consistently called the relationships "consensual" and says they took place "during his time of promiscuity" according to the video posted on social media.
"As I've written about extensively in my books, I was very, very promiscuous," he said as part of the short video.
Following the allegations, Brand's PR firm MBC PR and talent agent Tavistock Wood no longer list the star as a client.
Read more: 'Britain's FBI' fumbles ten-month investigation into London's last Russian oligarch as mansion raid was 'unlawful'
Read more: Killer nurse Lucy Letby to appeal conviction after being jailed for life for murder of seven babies
In a statement, lawyers representing Tavistock Wood, said: "Russell Brand categorically and vehemently denied the allegation made in 2020,  but we now believe we were horribly misled by him.
They added that "TW has terminated all professional ties to Brand".
Brand rose to prominence as a stand-up comedian during the early 2000s, making his Edinburgh Festival debut in 2000.
His career break came as the presenter of Big Brother spin-off show Big Brother's Big Mouth on E4.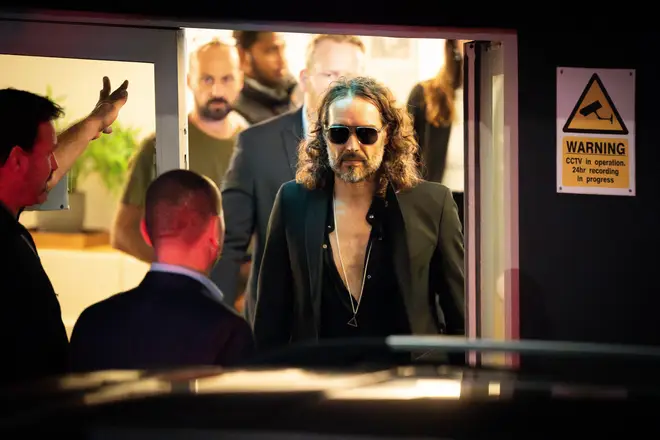 Posting a two minute and 45 second clip to Twitter and YouTube called "This is happening", the 48-year-old says: "Now, this isn't the usual type of video we make on this channel where we critique, attack and undermine the news in all its corruption because in this story, I am the news.
"I've received two extremely disturbing letters or a letter and an email. One from a mainstream media TV company, one from a newspaper listing a litany of extremely egregious and aggressive attacks, as well as some pretty stupid stuff like my community festival should be stopped, that I shouldn't be able to attack mainstream media narratives on this channel.
Read more: 'Britain's FBI' fumbles ten-month investigation into London's last Russian oligarch as mansion raid was 'unlawful'
"But amidst this litany of astonishing rather baroque attacks are some very serious allegations that I absolutely refute.
"These allegations pertain to the time when I was working in the mainstream, when I was in the newspapers all the time, when I was in the movies. And as I've written about extensively in my books, I was very, very promiscuous.
"Now, during that time of promiscuity, the relationships I had were absolutely always consensual. I was always transparent about that then, almost too transparent, and I'm being transparent about it now as well.
"And to see that transparency metastasised into something criminal that I absolutely deny makes me question, is there another agenda at play?"
He went on: "I know that a year ago there was a spate of articles - Russell Brand's a conspiracy theorist, Russell Brand's right wing. I'm aware of news media making phone calls, sending letters to people I know for ages and ages.
"It's been clear to me, or at least it feels to me like there's a serious and concerted agenda to control these kind of spaces and these kind of voices. And I mean, my voice along with your voice.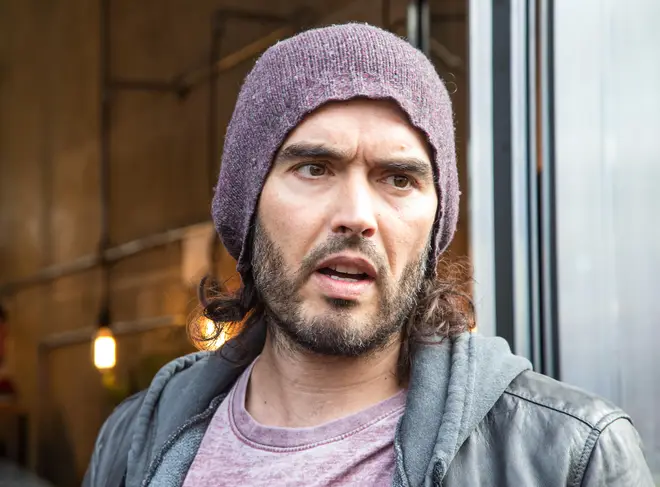 "I don't mind them using my books and my stand-up to talk about my promiscuous consensual conduct in the past. What I seriously refute are these very, very serious criminal allegations.
"Also, it's worth mentioning that there are witnesses whose evidence directly contradicts the narratives that these two mainstream media outlets are trying to construct, apparently, in what seems to me to be a coordinated attack.
"Now, I don't want to get into this any further because of the serious nature of the allegations, but I feel like I'm being attacked and plainly they're working very closely together.
Read more: Killer nurse Lucy Letby to appeal conviction after being jailed for life for murder of seven babies
"We are obviously going to look into this matter 'cause it's very, very serious. In the meantime, I want you to stay close, stay awake, but more important than any of that, if you can, please stay free."
Elon Musk backed him on Twitter - now X - as he said of the media: "Of course. They don't like competition."
He was also supported by Andrew Tate before the full allegations were aired. The influencer, who is facing human trafficking charges in Romania, said: "Matrix attack."
The description of Brand's Saturday evening show, Bipolarisation, states: "Rules and rule breaking! Democracy and freedom! We reach conclusions from mass confusion by polling the live audience. We want to hear YOUR opinion.
"After amassing a movement of 25 million people across his digital channels, the Community festival and the live show Stay Free; the cultural and political commentator and award-winning British comedian is back on stage."
News emerged on Friday that Channel 4 will broadcast a Dispatches programme that would examine the behaviour of a celebrity.
Channel 4 news anchor Krishnan Guru-Murthy deleted a tweet that said "something's up" with a screenshot of Dispatches in the broadcaster's schedule.
Sources said he was told to remove it because the nature of the programme is "sensitive", MailOnline reported.
A source told The Mirror: "This programme has been years in the making and is being edited up to the last minute."