Moscow 'essentially kidnaps' Ukrainian children as 16,000 youngsters sent to Russia
15 February 2023, 13:59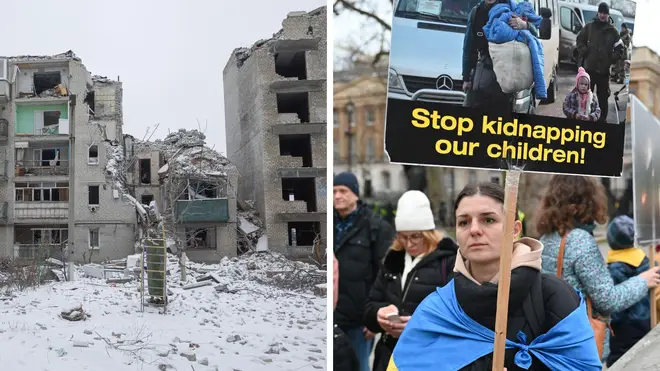 Russia has been accused of "essentially kidnapping" Ukrainian children as official data showed over 16,000 youngsters have been deported since the invasion began.
According to the National Information Bureau 16,207 Ukrainian children have been deported to Russia, and Ukraine has only returned 128 children to their country – something Nina Horbachova, the Director of the Olena Zelenska Foundation, compares to kidnapping.
Speaking to LBC, Horbachova said: "Russia is essentially kidnapping our children. We have no dialogue with them, and they are not telling us the truth.
"They are destroying everything that our life is based on, they are taking away our children, and they are leaving our children parentless."
Read more: Family pays tribute to British father-of-two who 'died a hero' in Ukraine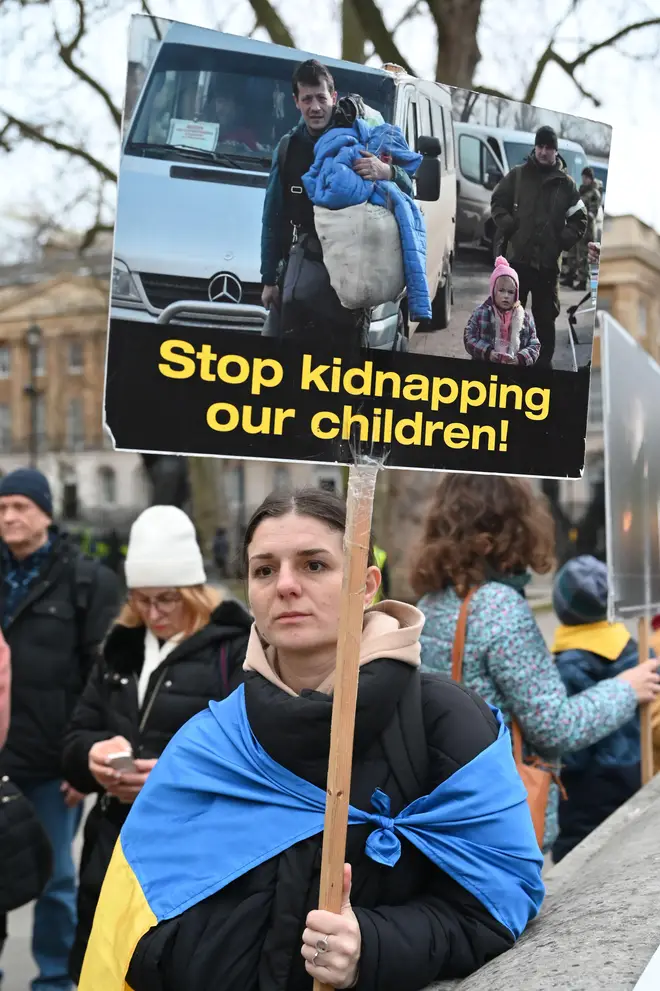 The Foundation, set-up by the First Lady of Ukraine Olena Zelenska shortly after the invasion began, has launched a flagship project this month with the aim of providing orphanages in Ukraine with humanitarian aid – supplying everything from wood stoves, laptops, and furniture.
Over 30 orphanages have already benefitted from this aid, which Horbachova says is the "first step" towards the Foundation's main goal – ensuring there are no orphans in Ukraine.
Read more: 'China isn't interested in following me around': Defence secretary Ben Wallace plays down Beijing spy device threat
"We want to give them all the conditions they need," said Horbachova, who is based in Kyiv, the country's capital, which has been subject to bombardment from Russia in recent weeks.
February marks one year since the full-scale Russian invasion of Ukraine, and the Olena Zelenska Foundation believes now is more important than ever for international support.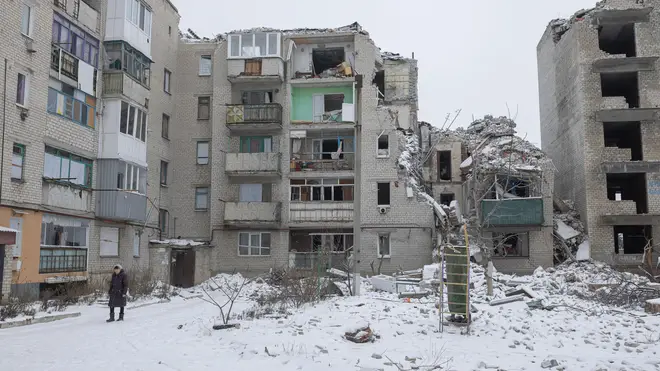 The foundation's other projects include rebuilding hospitals, providing laptops for Ukrainians in war-torn areas, and providing hearing aids for civilians whose hearing has been impacted by the sounds of shelling.
Horbachova said: "We invite everyone to join our projects. This is not just about restoring houses or infrastructure. It's about restoring people's lives.
"If we can restore people's lives, we can restore the country as well."
To find out more, visit www.zelenskafoundation.org