Seconds from disaster: Russia 'nearly shot down RAF plane' but malfunction stopped missile attack
13 April 2023, 12:11 | Updated: 13 April 2023, 12:16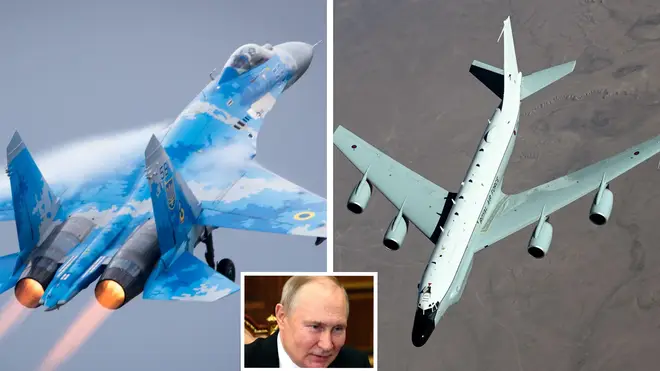 A British RAF jet was almost shot down after a Russian pilot believed he had been ordered to fire a missile – but a malfunction stopped it.
The British surveillance aircraft, which had a crew on board, was flying over the Black Sea when it was intercepted by Russian fighter jets.
Two anonymous US defence officials have said a Russian pilot misinterpreted what a radar operator on the ground told him, and believed he had permission to shoot it down.
The jet locked on to the aircraft, but the missile did not launch properly, the officials told The New York Times.
It comes after a massive leak of US intelligence relating to the Ukraine war – considered the worst breach since Edward Snowden – revealed the incident between the British Rivet Joint and Russian Su-27s on September 29 was much more serious that originally made out.
The defence secretary, Ben Wallace, said in October that the encounter was "potentially dangerous" and a missile was released in the RAF jet's "vicinity".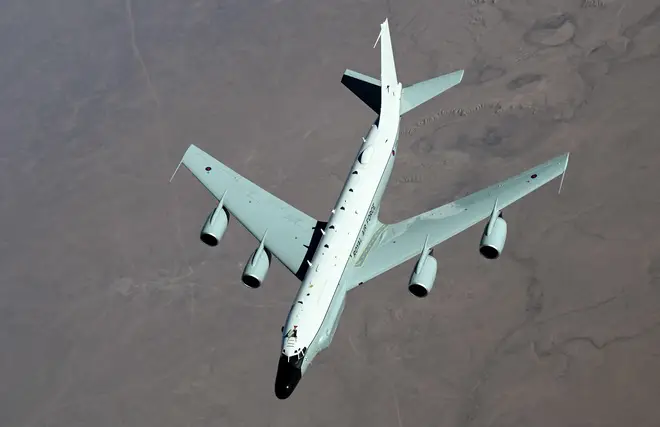 He told MPs that analysis suggested a "malfunction" took place, which led to the missile being fired.
But the US officials' claim that it was only a technical malfunction that stopped the missile from properly launching at the jet, with one calling the incident "really, really scary".
Read more: Russian jet agonisingly close to shooting down unarmed British plane, which could have brought UK and US into the war
They said the jets were not within visual range of the Rivet Joint.
One leaked document described it as a "near-shoot down".
A British defence official said: "A significant proportion of the content of these reports is untrue, manipulated, or both.
"We strongly caution against anybody taking the veracity of these claims at face value and would also advise them to take time to question the source and purpose of such leaks."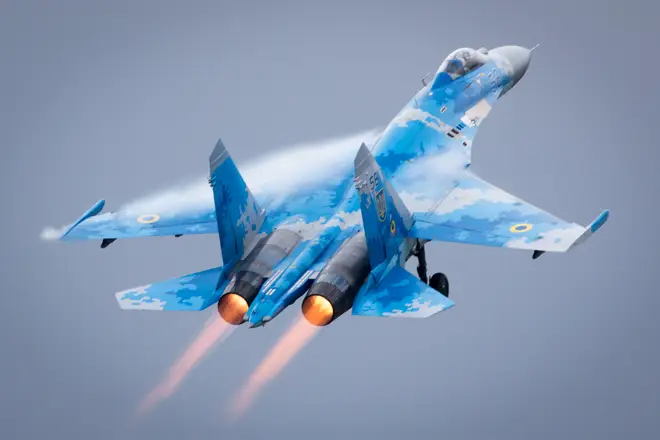 A shoot down would have had serious implications for Britain and Nato's involvement in the war, with the other members bound to defend Britain if it was attacked.
A Rivet Joint is an electronic surveillance plane that the RAF describes as "soaking up" electronic emissions from communications, radar and other systems.
Read more: Eight Met Police officers guilty of gross misconduct over offensive Whatsapps about Katie Price's son Harvey
Based at RAF Waddington in Lincolnshire, the aircraft carries two pilots, a navigator and mission crew, based on the task it needs to perform. It can carry some 30 people.
The incident is not the only potential flashpoint to have happened over the Black Sea.
Last month, a Russian fighter jet knocked a US drone which forced it to crash into international waters.