King Charles announces tobacco ban in plans to create 'smoke-free generation'
7 November 2023, 13:01 | Updated: 7 November 2023, 13:06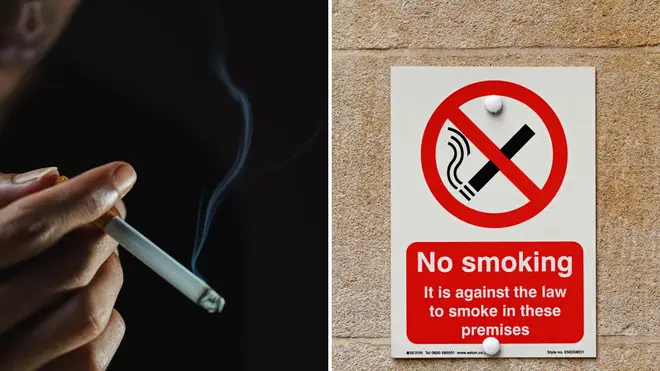 King Charles has announced plans to create a "smoke-free generation" by restricting the sale of tobacco to children of a certain age for the rest of their lives.
The King confirmed the Tobacco and Vapes Bill during his first King's Speech to Parliament on Tuesday, which means children born after 2009 will never legally be able to purchase tobacco in England.
Speaking to Parliament, Charles said: "My Government will introduce legislation to create a smoke-free generation by restricting the sale of tobacco so that children currently aged fourteen or younger can never be sold cigarettes, and restricting the sale and marketing of e-cigarettes to children."
Prime Minister Rishi Sunak said the move would mean "a 14-year-old today will never legally be sold a cigarette and that they and their generation can grow up smoke-free".
This policy would mean that anyone born on or after 1 January 2009 would never be able to purchase tobacco in a bid to phase out the products for the next generation.
Mr Sunak has said that smoking will not be criminalised under the ban.
It is hoped the Bill will see up to 1.7 million fewer people smoking by 2075, and potentially even wipe out smoking completely among young people by 2040.
Read more: King's Speech at a glance: Smoking ban, crime crackdown and new football regulator
Read more: Charles announces crackdown on 'the scourge of unlicensed pedicabs in London' during King's speech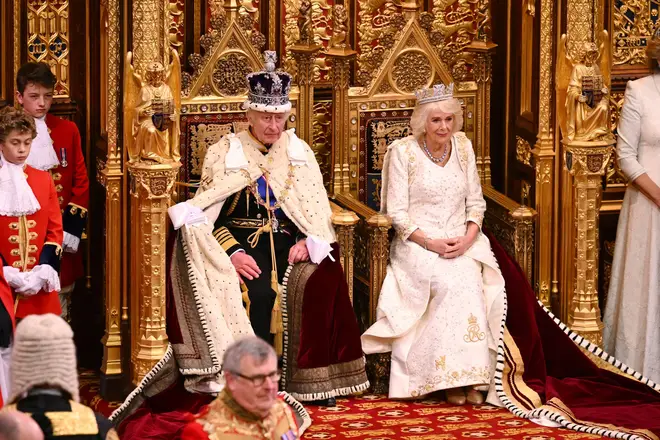 Mr Sunak first unveiled the plans to create a smoke-free generation at the Tory conference in September.
"If we want to change the direction of our country and build a better future for our children, that means tackling the single biggest entirely preventable cause of ill health, disability and death: smoking," it was said.
"The Bill will implement the hard but necessary decisions to get the country on the right path for the future.
"There is no more addictive product that is legally sold in our shops than tobacco.
"And four fifths of smokers start before the age of 20 which is why stopping the start of addiction is vital."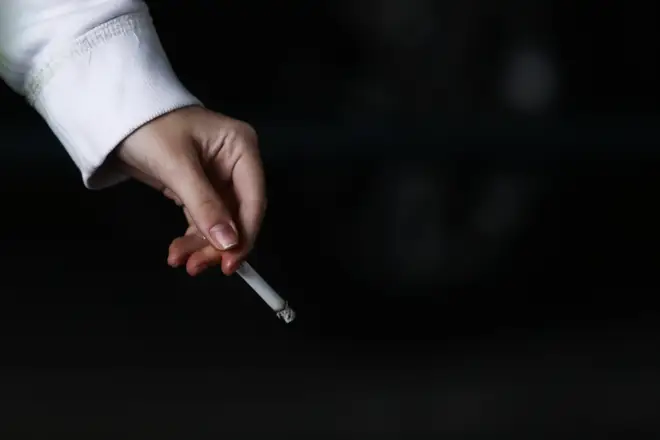 However, Mr Sunak has faced backlash over the plans, with some Tory MPs reportedly gearing up to vote against the Bill if a free vote is issued in the House of Commons.
Today's Bill will also aim to crack down on vaping and e-cigarettes among the younger generation.
"Smoking rates fall when leaders take decisive action: that's why we support the UK Government's commitment to changing the age of sale of tobacco announced in the King's Speech today," Cancer Research UK's chief executive Michelle Mitchell said.
"The Government should move to bring this legislation before Parliament in early 2024, and we call on MPs from all parties to support it.
"I've never met anyone who wants their child to take up smoking. Cancer Research UK estimates that there are around 885,000 16–24-year-olds smoking in the UK today."