Plans to increase state pension age to 68 frozen
30 March 2023, 12:34 | Updated: 30 March 2023, 13:13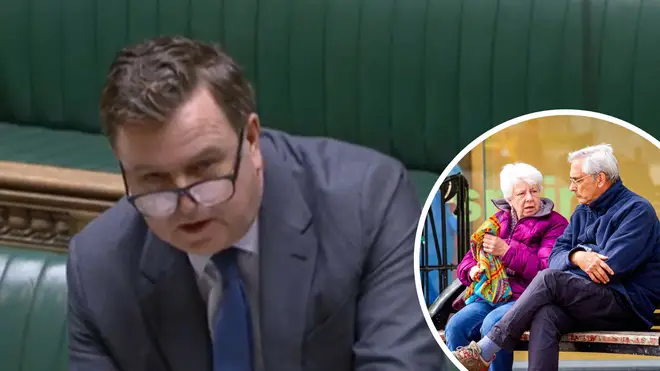 Plans to increase the state pension age to 68 have been delayed.
Work and Pensions Secretary Mel Stride confirmed the move after it was suggested the government was considering the freeze.
He said he agreed the planned rise in the state pension age from 66 to 67 should occur between 2026 and 2028, a rise which has been legislated for since 2014.
Mr Stride added he had noted an independent report's recommendation on the rise from 67 to 68 should take place between 2041 and 2043, explaining: "This is four years later than the first independent reviewer John Cridland proposed in 2017 and which the Government accepted, subject to a further review but three years ahead of what is provided in legislation."
However, he suggested it was still possible for the age to be hiked by 2037.
Read more: Rishi Sunak leads tributes at funeral of 'remarkable' former Commons speaker Betty Boothroyd
Read more: Thousands of asylum seekers to be housed in military sites including former Dambusters base
Labour slammed the move as a "damning indictment" of the Government.
Shadow work and pensions secretary Jonathan Ashworth told the Commons: "Today's announcement that they are not going ahead with accelerating the state pension age is welcome, and it is the right one.
"But it is the clearest admission yet that a rising tide of poverty is dragging life expectancy down for so many, and stalling life expectancy, going backwards in some of the poorest communities, is a damning indictment of 13 years of failure which the minister should have acknowledged and apologised for today."
But Mr Stride defended the Government's record on pensioner poverty.
He claimed it "has improved right across the board since 2009/10" adding this was "not least because of the policies pursued by this Government".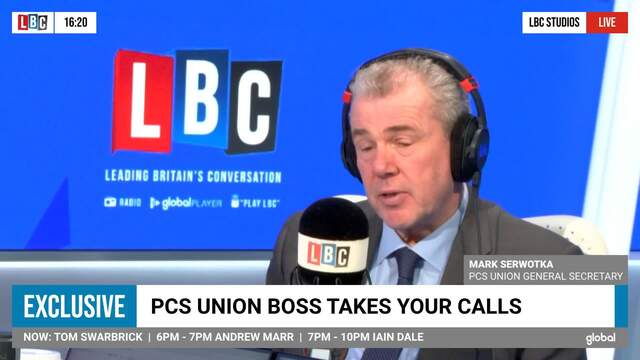 Tom Swarbrick puts PCS union boss on the spot over pensions
Conservative former Cabinet minister Jacob Rees-Mogg said he disagreed with the decision, and said delaying "is not exactly a sign of strength".
"Unlike the Labour Party I don't welcome this decision," he told the Commons.
"That life expectancy from retirement from the 1940s to today has increased by seven years, which would indicate a retirement age of 72 rather than of 67 or 68.
"The benefit of long-term decision-making is that it gives everybody the chance to plan well in advance. And the delaying the decision is a decision in itself, and is not exactly a sign of strength."
Mr Stride said: "There are a number of uncertainties. Some of them, for example, in the fiscal sphere."
He pointed to a document from the Office for Budget Responsibility which he said referenced "the uncertainty of the public finances going forward around labour supply, energy prices, and indeed interest rates".
"And for that reason amongst others I believe it is appropriate to wait until we are more certain about what the future holds."