'The hardest step': Strictly star Amy Dowden breaks down as family help shave off her hair amid cancer treatment
21 September 2023, 14:58 | Updated: 21 September 2023, 15:18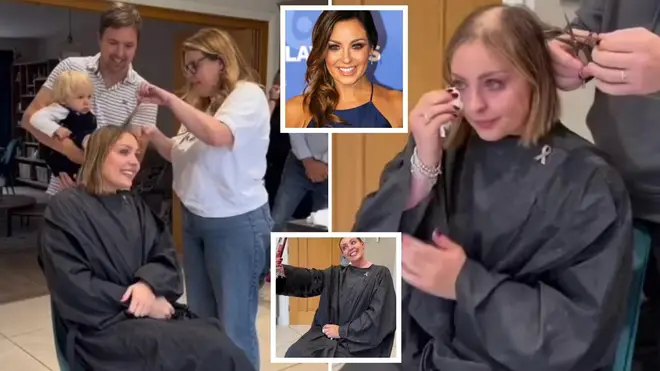 Amy Dowden has shared the emotional moment she shaved her head after losing her hair during treatment for breast cancer.
The Strictly Come Dancing pro dancer called it "the hardest step so far" as posted a heartbreaking video of herself surrounded by loved ones as her hair was cut off.
Amy explained how she was "taking control" after feeling like she has had 'so much taken away from me' since being diagnosed with breast cancer in May.
In a heartbreaking, tearful video Amy is seen looking visibly emotional and wiping away tears as she invites her loved ones to cut pieces of her hair, before having her head shaved.
With the help of family and friends, who all took turns cutting a lock of Amy's hair, the dancer tearfully confronted her new look with a smile at the end of the emotional video.
The hairdresser and Amy are both visibly emotional as Amy's hair is cut short – before the hairdresser then shaves Amy's head. The heartbreaking moment then sees Amy break down in tears as a friend brings a mirror across and places it beside Amy and she is comforted by those around her.
Amy then turns to the mirror and smiles to look at her reflection before the video ends. As she shared the incredibly honest look at the "hardest step" of her journey so far on her Instagram page, she began the caption with a quote which read "This too shall pass".
She wrote in the caption: "Taking control- The hardest step so far. I tried my best to save it. I know it's only hair but these past few months I've had what feels like so much taken away from me that has made me not feel like Amy.
"I'm missing every possible aspect of dancing. I just wanted to keep my identity with my hair and I tried telling myself it wouldn't go. But I would dread the pain of waking up to the shredding everyday.
She continued: "I've not been able to take control of this journey so far, but as you can see with some of my loved ones I took the courage and CONTROL..
"It's going to take some time to get use to and learn to love and embrace but, I'm now focussing-not on the hair I'm losing but the hair I'm going to get back and the happy dancing, tea lover who talks way to fast whilst rolling every rrrrr who is still there inside with or without hair!"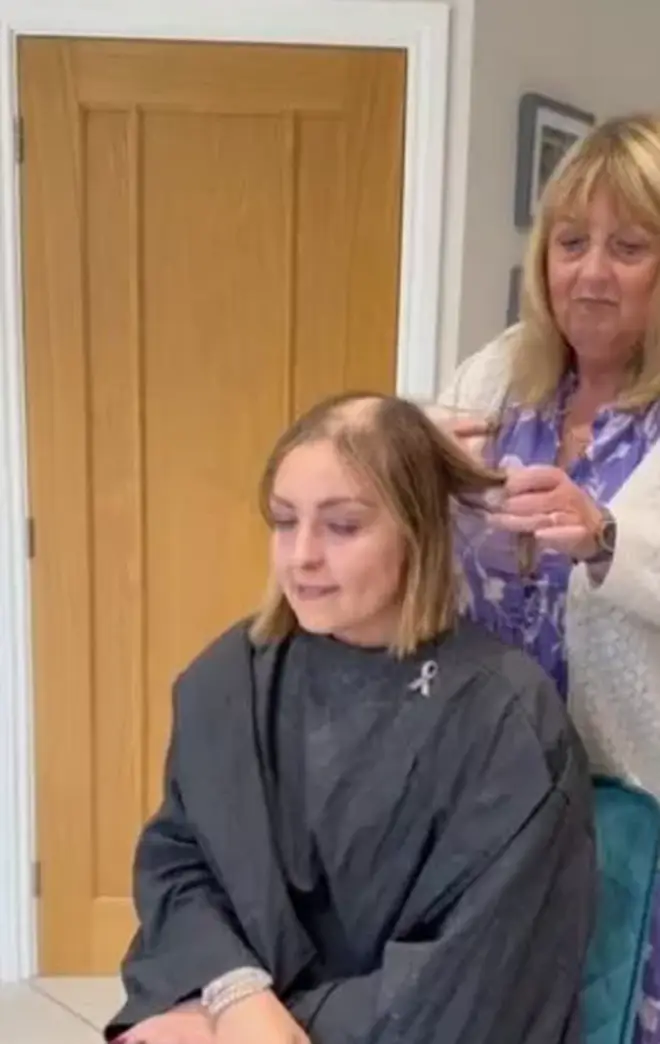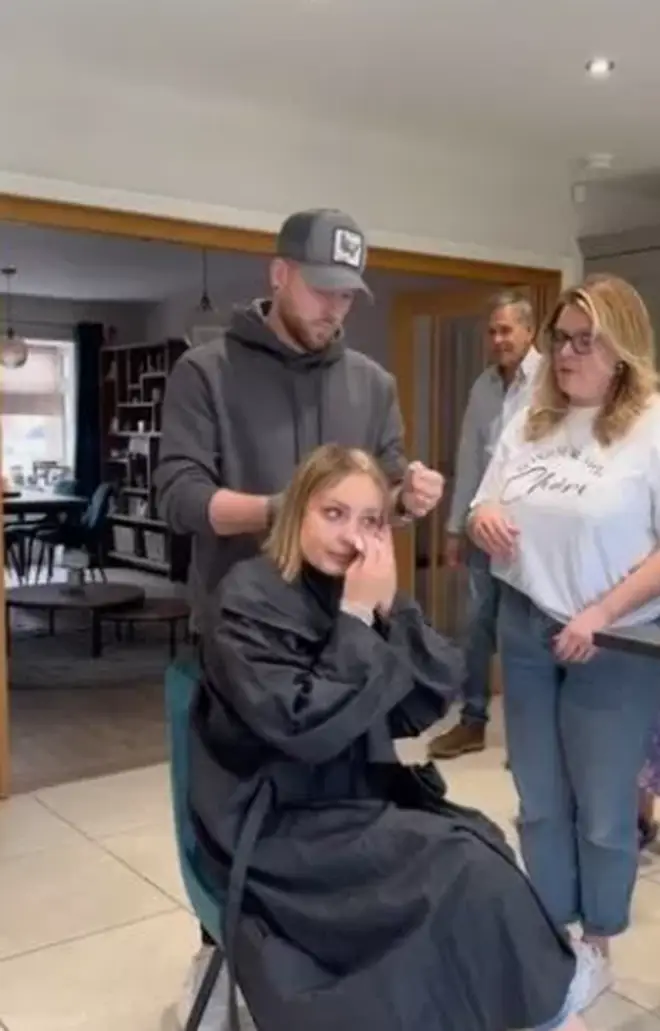 Read More: 'I'm determined to get back on that dance floor': Strictly star Amy Dowden reveals she's battling breast cancer at 32
Read More: Radio host Chris Evans gives major health update after revealing skin cancer diagnosis last month
The star added how she can now "see the finish line" in her journey and is feeling positive.
"Since taking control, I feel I can now see the finish line. This for me was a hurdle I couldn't even bring myself to think or speak about. I've done it and I've also crossed the half way chemo line," she wrote. "Im feeling empowered and positive!
"To everyone on their own journey, whatever that maybe, I'm sending love, power, strength and courage.
"I found my courage for this step and I'm proud".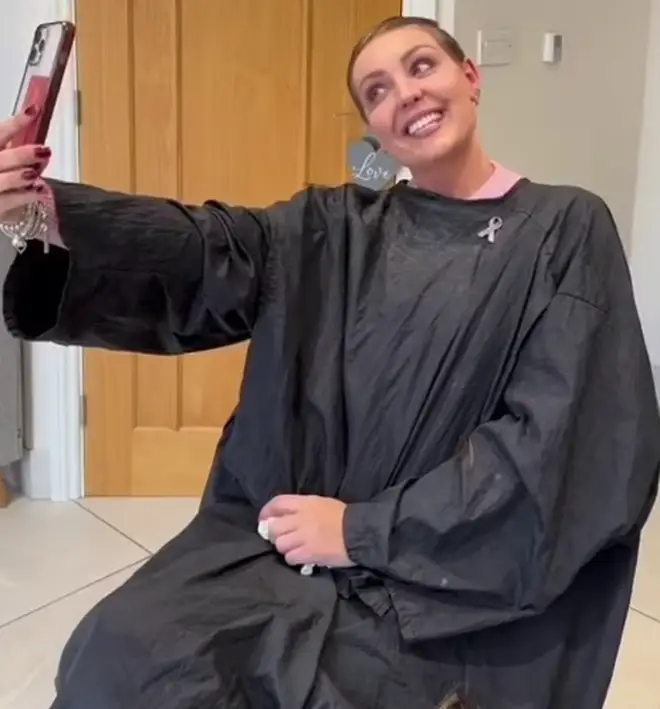 Last weekend Strictly paid an emotional tribute to Amy after the dancer was forced to miss the series' glitzy launch on Saturday.
Caerphilly-born Amy, 33, was diagnosed with breast cancer earlier in May and began chemotherapy after doctors discovered another type of cancer in her body, meaning she was unable to be paired with a celebrity for the new series.