Student who hurled 'at least five' eggs at Charles during York walkabout found guilty of threatening behaviour
14 April 2023, 15:48 | Updated: 14 April 2023, 16:48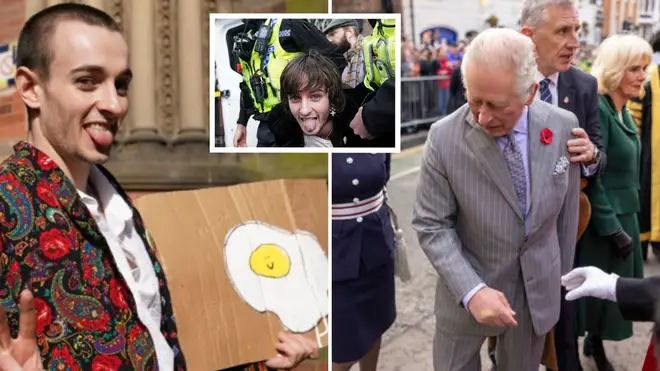 A student who threw eggs at King Charles during a walkabout in York has been found guilty of threatening behaviour.
Patrick Thelwell, 23, was arrested in November 2022, after hurling "at least five" eggs in the monarch's direction.
Thelwell was charged with the public order offence and appeared at York Magistrates' Court on Friday morning.
He had denied the public order offence, arguing that his use of "low-level violence" was "lawful" because it was self-defence against "the violence carried out by the British state".
Outside court on Friday, Thelwell posed for pictures holding a cardboard sign with an egg painted on it.
Read more: Govt wants to give itself permission to turn bases into migrant camps 'without consulting locals and councils'
Read more: Ex-Everton player to face no further action after being arrested on suspicion of child sex offences
But Chief Magistrate Senior District Judge Paul Goldspring found him guilty, saying Thelwell "intended to cause King Charles to believe immediate unlawful violence would be used against him".
Prosector Michael Smith told the court the eggs "passed over" the monarch and narrowly missed him.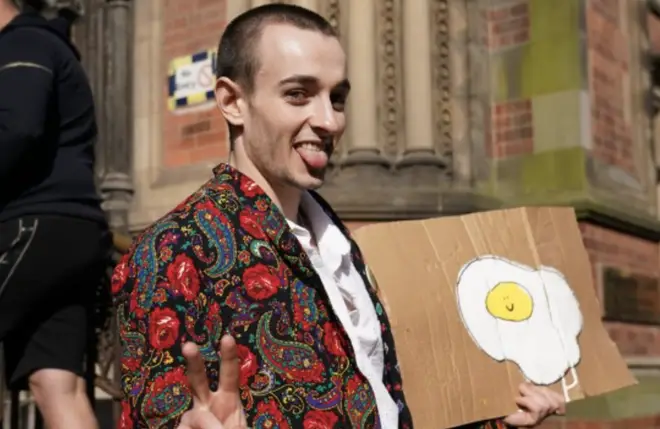 Thelwell allegedly shouted obscenities as he threw them and as he was arrested by police.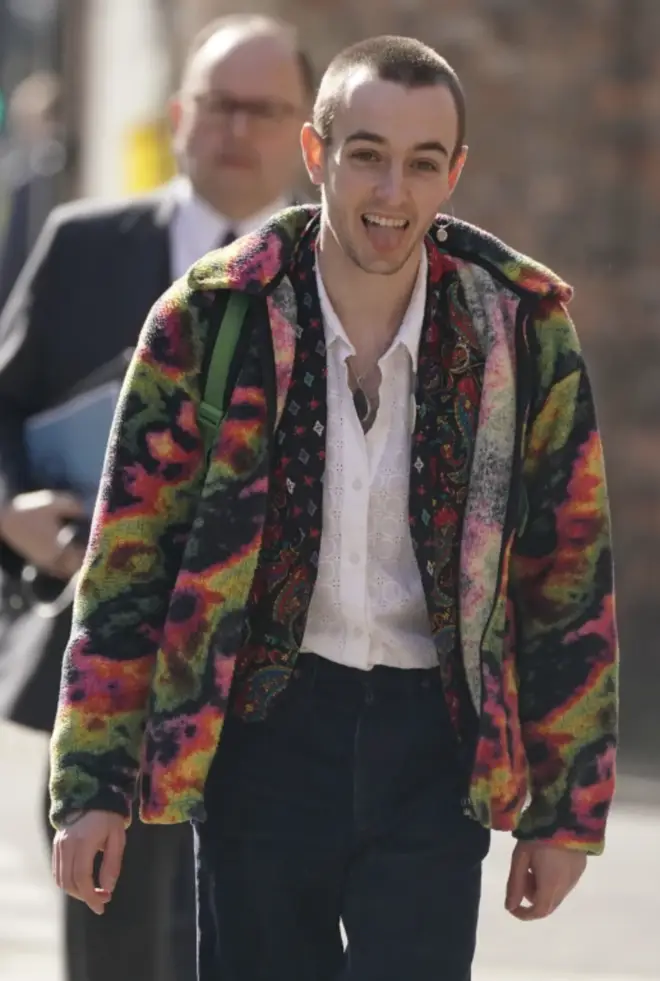 Mr Smith said he had shouted "paedophile", "King Charles is a paedophile" and "friends with Jimmy Savile".
A suited protection officer positioned himself next to Charles as the eggs were thrown.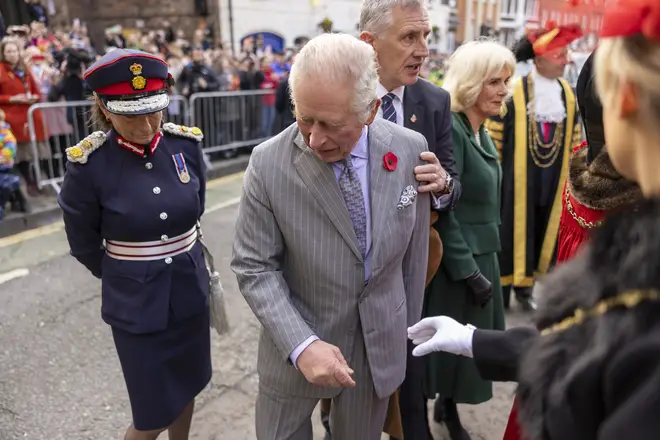 The King and Queen Consort had been in the city to unveil a statue of the late Queen Elizabeth at York Minster.
Thelwell was sentenced to a 12-month community order with 100 hours of unpaid work.
He must also pay £600 court costs and £114 surcharge at a rate of £5 per week.