Rishi Sunak orders 'crack down on unruly protesters' after Armistice Day violence
12 November 2023, 21:54 | Updated: 13 November 2023, 08:02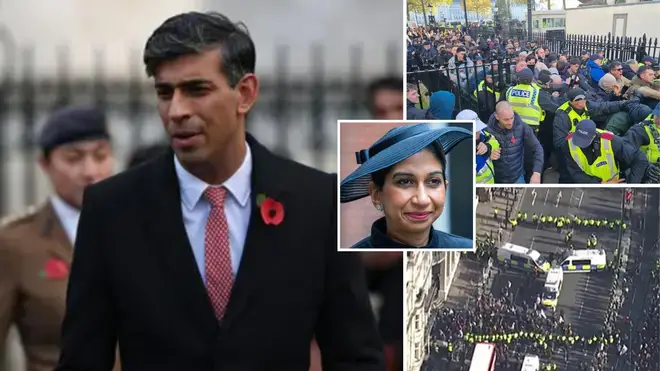 Rishi Sunak is looking at new laws to clamp down on protests after violence blighted Armistice Day.
The Prime Minister will attempt to close legal loopholes that allow troublemakers to run riot during protests - and empower police to take action at demonstrations.
The new push will come after Armistice Day saw right-wing thugs attack and injure police officers - and pro-Palestine marchers display offensive placards including racial abuse aimed at Sunak and Suella Braverman.
Read More: Sunak faces new calls to sack Braverman as Starmer blames Home Sec for far-right violence
Mr Sunak will try to outlaw trampling on statues and bus stops, as well as banning fireworks and flares after the pyros were thrown at police on Saturday, LBC understands.
It could come forward as part of new laws or tacked on to existing changes for laws coming through the Commons.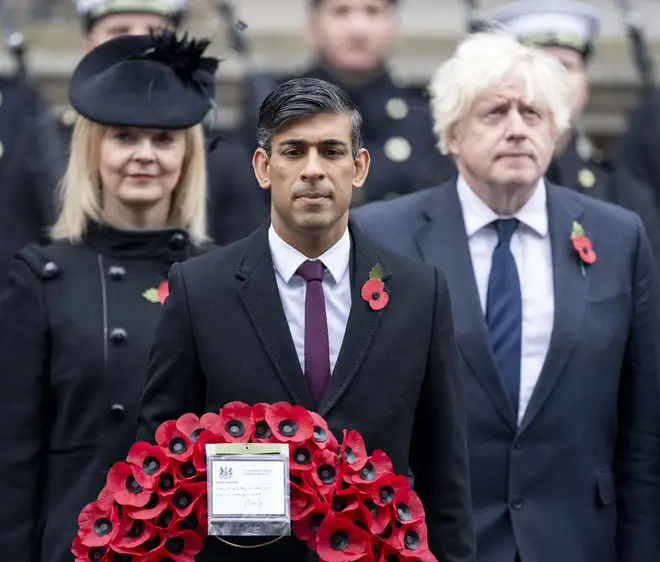 The Prime Minister will also seek to lower the threshold at which police marches.
Met Commissioner Sir Mark Rowley said he did not have the legal power to stop the pro-Palestine march which took place over the weekend - despite fears of violence.
The PM will also look at making it easier to prevent sick offensive chants which appear to sympathise with terror.
Seven people have been charged with offences after Armistice Day violence in London which was condemned by politicians and police.
John Harvey, Ethan Stapely, Taylor Warne, Sam Fairclough, James Buckley, William Duncan and Karl Jordan were charged on Sunday with offences ranging from assault and resisting arrest to possession of weapons and drugs after the chaos on London streets on Saturday.
Harvey, 75, of Hackney, was charged with criminal damage with Stapely, 23, of Norfolk charged with resisting arrest.
Read More: Braverman makes first public appearance after Armistice Day violence as calls for her to be sacked intensify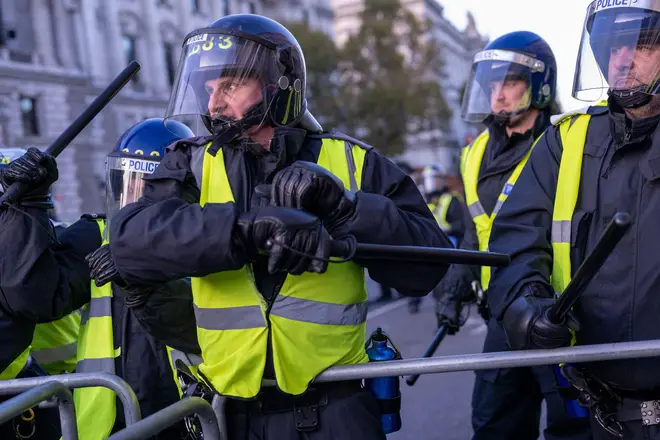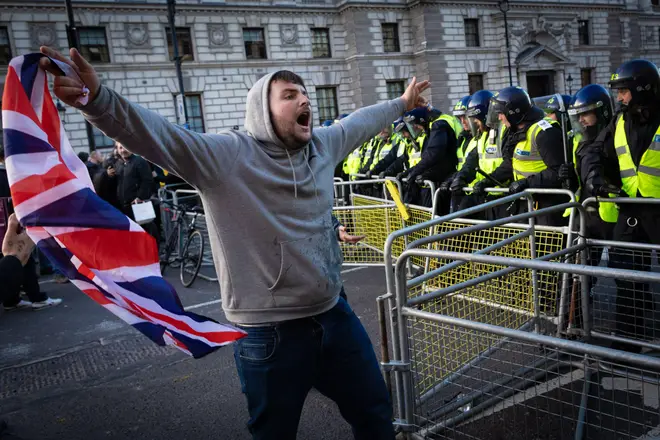 Warne, 21, of Kent, was charged with possession of Class A drugs - whereas Fairclough, 33, of Flintshire, and Buckley, 42, from Manchester were both charged with possession of an offensive weapon.
Duncan, 48, of West Lothian, was charged with being drunk and disorderly - and Jordan, 47, of Hounslow, was charged with the assault of an emergency worker.
The charges are the first after 145 protesters were arrested and nine police officers were injured in clashes between far-right and Pro-Palestine groups on Saturday.
All seven individuals will appear at Westminster Magistrates' Court on Monday.
The PM's plans come after his beleaguered Home Secretary Suella Braverman doubled down on criticism of pro-Palestine marches - saying that "this can't go on".
Ms Braverman has faced intensified calls to be sacked after being accused of stoking the violence.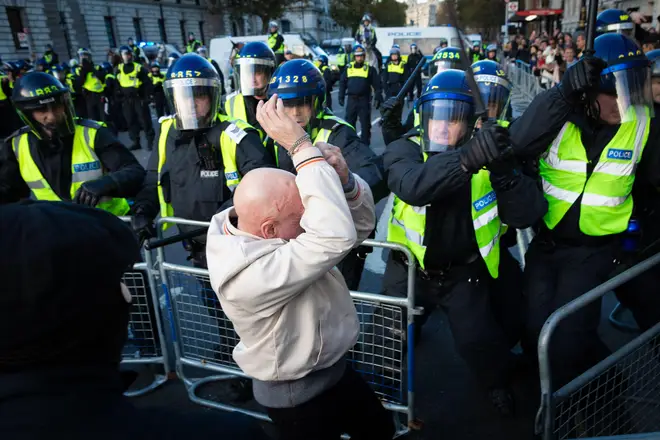 She said that pro-Palestinian protesters with "sick, inflammatory and, in some cases, clearly criminal chants, placards and paraphernalia" marked a "new low" for the marches which she has heavily criticised in recent weeks.
She made the comments despite calls for her to be sacked over comments she has made about the demonstrations which opponents say have inflamed tensions.
In a post on X, formerly Twitter, Ms Braverman wrote: "Our brave police officers deserve the thanks of every decent citizen for their professionalism in the face of violence and aggression from protesters and counter protesters in London yesterday.
Read More: Suella Braverman 'brave' for controversial comments surrounding pro-Palestine marches, says LBC caller
"That multiple officers were injured doing their duty is an outrage."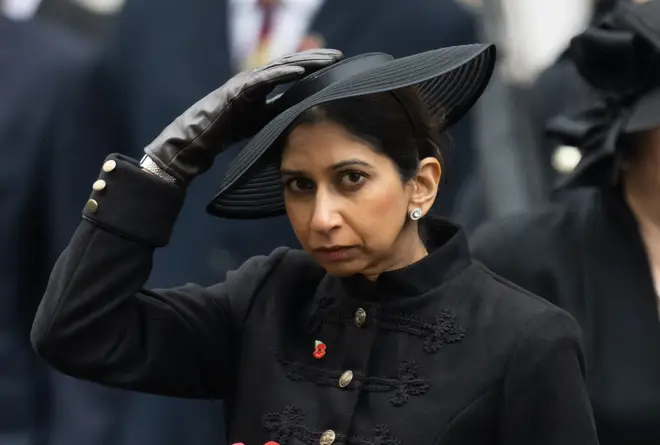 She continued: "The sick, inflammatory and, in some cases, clearly criminal chants, placards and paraphernalia openly on display at the march mark a new low.
"Antisemitism and other forms of racism together with the valorising of terrorism on such a scale is deeply troubling."
The MP concluded: 'This can't go on. Week by week, the streets of London are being polluted by hate, violence, and antisemitism.
"Members of the public are being mobbed and intimidated. Jewish people in particular feel threatened. Further action is necessary."