Supermarkets may have 'unwittingly sold rotten meat' as trading standards probe alleged rogue supplier
30 March 2023, 08:12 | Updated: 30 March 2023, 08:27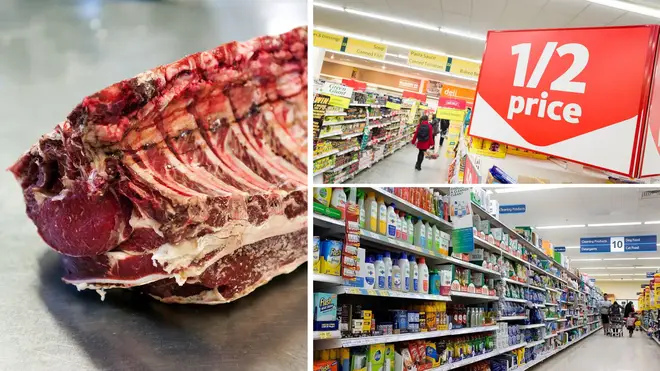 Supermarkets could have been unwittingly selling rotten meat as investigators probe an alleged rogue supplier.
Stores were ensuring that products containing meat that was processed by a company in the Midlands – which cannot be named for legal reasons – had been taken off the shelves on Wednesday.
They were alerted to the problem after an investigation by Farmers Weekly said rotting pork had been mixed in with fresh meat ahead of processing.
Most of the rotten meat was sent to schools, hospitals, care homes and prisons.
Affected products include ready meals, sandwiches and quiches sold by Asda, the Co-op, M&S, Morrisons and Tesco.
Read more: Three arrested after two men shot dead in 'targeted attacks' in quiet Cambridgeshire villages
The food maker Oscar Mayer, which supplies Aldi, Ikea, Sainsbury's and Subway, was also affected.
Sometimes frozen meat was thaw on the factory floor of the unnamed supplier.
Ex-employees said the problems had gone on for two decades and one worried the ploy would "kill someone".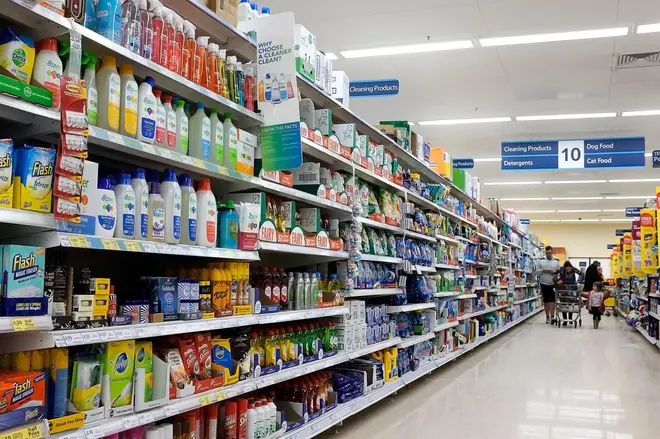 One source told Farmers Weekly they had spent evidence to the FSA years before 2020. The FSA has been aware of alleged issues there since that year, the magazine claimed.
Three people were arrested last week at the unnamed Midlands supplier's factory after police and trading standards arrived.
Read more: 18 female prison officers had affairs with inmates at one liberal jail where prisoners live in 'communities'
These arrests were related to allegations of foreign meat being mislabelled as British, but the National Food Crime Unit of the FSA is probing possible breaches of food hygiene rules.
Darren Davies, head of the National Food Crime Unit, said: "The FSA's National Food Crime Unit is carrying out a criminal investigation into how a supplier was allegedly providing products labelled as British when they were in fact sourced from elsewhere.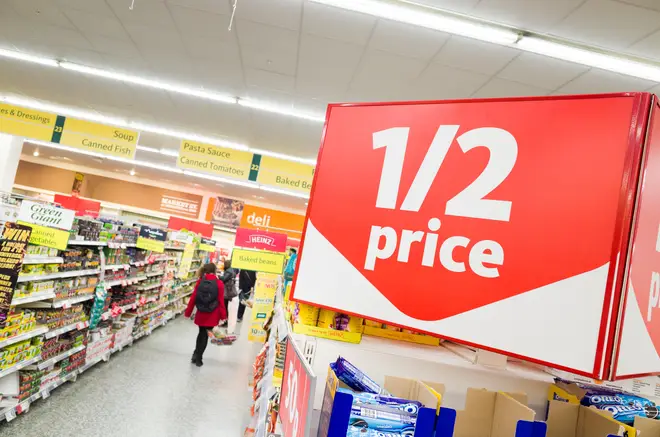 "This is a complex and live investigation and we are looking into all new lines of enquiry with our partner organisations, including any potential food hygiene breaches at the premises.
"If any evidence of a food safety risk is found, then necessary action will be taken."
The FSA raised concerns about mislabelled food from one supplier to one retailer – neither of which has been named – in January 2022.
It was unsure at the time if other retailers were affected, and the one specifically focused on by the FSA in that case removed all products involved in the alert from its shelves and ditched the supplier.
British Retail Consortium, speaking on behalf of the supermarkets, said: "The role of the FSA is to work with retailers to prevent fraud.
"While we cannot comment on an ongoing investigation, retailers will support the FSA with its investigation into the individual supplier in question."