Brits promised cash for 'optional blackout' as National Grid asks families to turn off power again tonight
23 January 2023, 18:41 | Updated: 24 January 2023, 05:24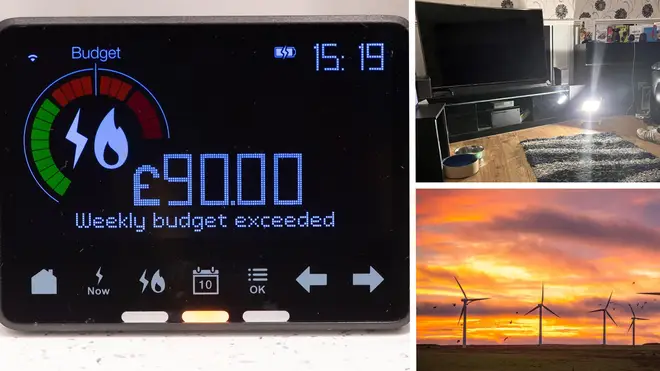 Households across the country were taking part in an optional energy blackout yesterday evening, with families promised as much as £20 to take part.
Families turned off lights, TVs, heating and other appliances and cooked dinner later to help the National Grid cope with soaring demand.
It enacted its Demand Flexibility Service (DFS) for the first time - rewarding people for cutting power at the peak time between 5 and 6pm.
National Grid said it would be paying suppliers between £3 and £6 for every kilowatt hour of energy saved between 17:00 and 18:00 on Monday.
26 energy suppliers are taking part, including British Gas, EDF, Eon and Octopus Energy.
National Grid claimed families will be paid between £10 and £20 to slash their electricity usage.  More than a million households and businesses in England, Scotland and Wales have signed up to take part.
However critics highlighted that it is only available to smart meter users.
Read more: Get paid to save energy: How to earn money by switching off appliances in National Grid scheme
Households will be paid to reduce their electricity again tomorrow - as coal plants are set on standby in case electricity supplies fall too low.
The grid operator said it would call the second ever live run of a scheme which pays businesses and households to turn off some appliances for an hour or two.
The Tuesday session of the Demand Flexibility Service will come just 24 hours after the first live run took place between 5pm and 6pm on Monday.
It will run between 4.30pm and 6pm on Tuesday, the National Grid Electricity System Operator (ESO) said.
"We have taken this decision as we currently see a similar operational picture to the one available on Sunday," it said in a statement on Monday afternoon.
"The use of these additional services is not an indication that electricity supplies are at risk, but that we require greater options to manage the network as normal."
It comes as recent cold weather and bad conditions for wind turbines have left the grid with less supply to meet demand than it would have liked.
On both Monday and Tuesday households will be in the running for a bigger-than-normal payout.
There have been several test runs in the past, but Monday was the first time that the Demand Flexibility Service was used to ensure that the grid is balanced.
The system is set up to ensure that no more electricity is being taken out than is being put in at any given minute.
Traditionally the grid operator tends to do this by creating extra supply, but the new system allows it to reduce the amount of electricity that is being taken out.
Monday was the second time that a live run of the Demand Flexibility Service had been called.
Last time it was cancelled before it had time to take place but on Monday the service proceeded as scheduled.
Customers of Octopus Energy are among those who can expect higher-than-usual payouts.
The supplier said that all customers who take part can expect to be handed £3.37 worth of points per unit of electricity they save, 50% higher than past payments.
Several other suppliers also bid for higher contracts than usual, meaning they could be paying their customers more to take part.
National Grid said that 26 suppliers have signed up to its Demand Flexibility Service.
Households with these suppliers have to sign up in advance and opt in to the system each time.
Octopus said customers with a functioning smart meter could have signed up at any point before the session started at 5pm on Monday.
Separately, the ESO also said on Monday that three coal power plants had been asked to warm up in case they were needed in case supplies were tight on Tuesday.
The sites, owned by Drax and EDF, had been meant to permanently close as Britain phased out coal. But they were kept on standby this winter in a deal struck with Government amid the ongoing energy crisis. None have needed to be used yet.
The three sites had already been warmed up on Sunday in case they were needed on Monday, but were stood down around midnight.
These plants need time to slowly warm up before they can start producing electricity for British homes so the grid needs to warn them in advance.
Expert Adam Bell, who is head of policy at consultancy Stonehaven, said the system was working as it should.
Every day National Grid has to manage supply by calling up and standing down electricity generators.
"This is all fine and just the grid doing its job," Mr Bell said, adding that the demand flexibility side is "interesting".
What is the Demand Flexibility Service?
The National Grid has introduced the scheme to encourage Brits to save on energy at a time when supplies are squeezed.
It is hoped that by paying back those who are able to reduce their use of some appliances at peak times that the prospect of blackouts to conserve energy will be avoided altogether.
They could even become a regular fixture in the winter.
Read more: More than 80 Heathrow flights cancelled as freezing fog sweeps UK with temperatures plummeting to -8C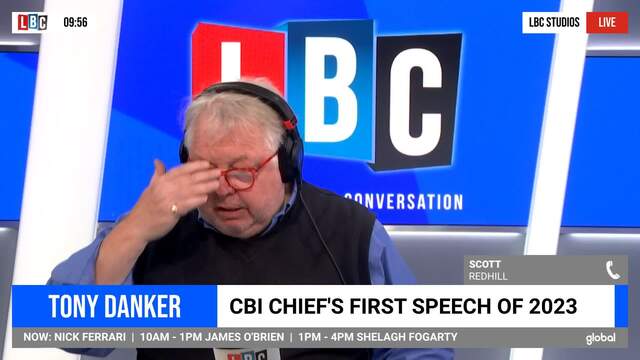 This caller says installing solar panels on all buildings is the solution to sourcing green energy
The head of national control at the National Grid, Craig Dyke, said: "It is something we strongly believe in. It provides flexibility for the system and the consumer. We see this as a growing market.
"We see this as a world leading step forward into a space where we can only grow and drive forward towards Net Zero."
There will be extra pressure on energy infrastructure as Britain plunged into freezing minus 8C temperatures on Monday.
Am I eligible for the scheme?
You need a smart meter that sends readings every half hour to be eligible for the scheme, and ensure your energy provider is taking part.
Read more: Don't pop the kettle on: National Grid will pay households to use less electricity tonight in bid to avert blackouts
Consumers will get an alert before the DFS kicks in, telling them how to reduce energy to earn their money.
After confirming if you are taking part, the scheme will assess how much energy you saved between 5pm and 6pm and then pay you accordingly.
How much could I earn?
You are in line for up to £20 based on how much energy you save.
You could get about £3 for every unit of every you save.
Which providers are part of the scheme?
Here is the National Grid's list of providers that are part of the scheme.