UK terror attack linked to Gaza 'has already been carried out' as asylum seeker arrested
21 October 2023, 07:07 | Updated: 22 October 2023, 13:56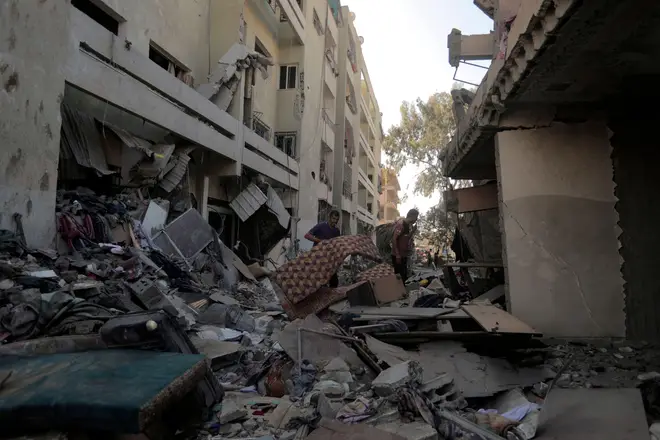 An asylum seeker has carried out a suspected terror attack as he told police he did it for Palestine.
The man, who has not been identified, came to the UK in 2020.
He told police he did it because Israel had killed children in the Gaza strip during its war with Hamas.
But details about the case are restricted for legal reasons, The Telegraph reported.
MPs said details should be released to the public. A security source said: "They may be downplaying it so that they don't have repeat attacks or copycat attacks."
It comes amid fears the conflict could trigger terror attacks, while a spate of crimes across the world since Hamas's massacre have been linked to the fighting.
Two Swedish fans wearing their country's football shirts were shot dead in by a Tunisian who claimed he was part of Isis in Brussels this week.
France went to its highest terror alert after a teacher was stabbed to death by a man shouting "Allahu Akbar" while various public places, including the Palace of Versailles and airports, have had to be evacuated.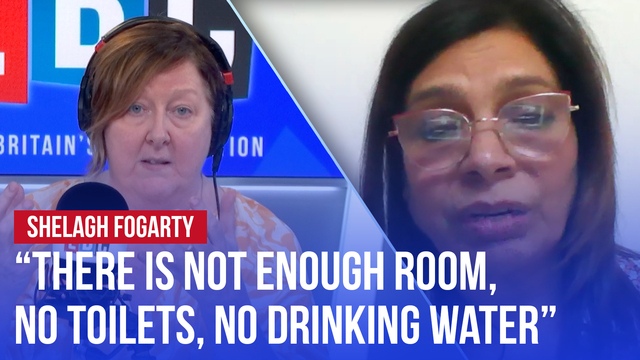 Medical Aid for Palestinians Director tells Shelagh of the situation regarding getting aid to Gaza
The US has issued a worldwide caution about terror attacks against its citizens.
In the UK, there has been a surge in anti-Semitic incidents, ranging from people tearing down photos of missing Israelis to the "river to the sea" chants during pro-Palestine demonstrations.
Read more: Israel reveals plans to sever links with Gaza as part of a 'three phase' war with airstrikes and ground manoeuvres
And Jonathan Hall, the independent reviewer of terror laws, said: "I am worried really about the lone actors who will effectively feel they get permission from big group demonstrations."
Senior Tory Sir Iain Duncan Smith said: "I think the public does have a right to know that something has happened. If they are worried about reaction, people need to know whether their streets are safe.
"I was shocked by the flag-waving on Saturday. 'From the river to the sea' is Hamas's song for getting rid of the Jews.
Read more: US mother and daughter held hostage by Hamas have been released, says Israel
"It would be helpful to know these things are happening. I understand the sensitivities. The issue is whether people have a right to know whether things are going on on their streets.
"It needs to be carefully done but we need a greater level of clarity about whether we have a problem about extremists on our streets."
A government source said: "There is a public interest issue here. When this goes to court all of this will come out but it's too late by then, especially if there are further attacks.
"Unless the Home Office say that this will impact the threat level, there is no reason why they can't press this matter with the police and the Crown Prosecution Service."
A spokesperson for Counter Terrorism Policing said: "Any accusation that the public have been misled or that information has been deliberately withheld is wrong and grossly misleading.
"The case the Telegraph refers to is subject to active legal proceedings. However, we have issued several public statements in relation to this matter previously.
"We routinely share and publicise information about ongoing investigations, arrests and charges, through our online channels, and by updating the media direct.
"Just this morning (Friday 20 October) a senior counter terrorism commander briefed members of the UK media about the work being done to monitor emerging threats that could arise from the Israel-Hamas conflict, and provided details of a separate arrest made by the Counter Terrorism Command this week.
"Communities defeat terrorism. Sharing information with the public and encouraging them to report anything that doesn't feel right, is a vital part of our mission."