Train drivers deliberately targeting Tory party conference with strike, Aslef union boss admits
30 September 2023, 15:01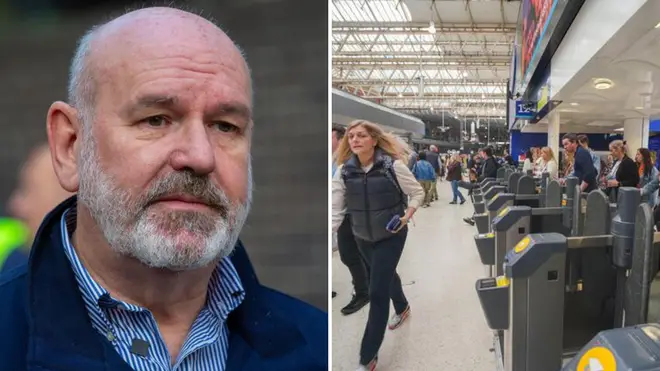 The train drivers' strike that began on Saturday has been timed to coincide with the Conservative party conference, their union leader has admitted.
But Mick Whelan, the head of the Aslef union, said that the reason for targeting the conference was "industrial" rather than political.
Transport Secretary Mark Harper disagreed, telling LBC that the strike was "clearly... political".
Drivers are striking on Saturday and next Wednesday, as well as overtime ban for much of the next week, as part of a long-running dispute over pay and conditions. The Conservative party conference runs from this weekend until Wednesday.
Mr Whelan said: "We've targeted the Tory Party conference, the start date and the finish date of it, not for political reasons but for industrial reasons.
Read more: Exact dates commuters will be hit by rail strikes this week and next week, as travel chaos continues
Read more: Londoners warned not to use Tube on strike days next week, with some lines not running at all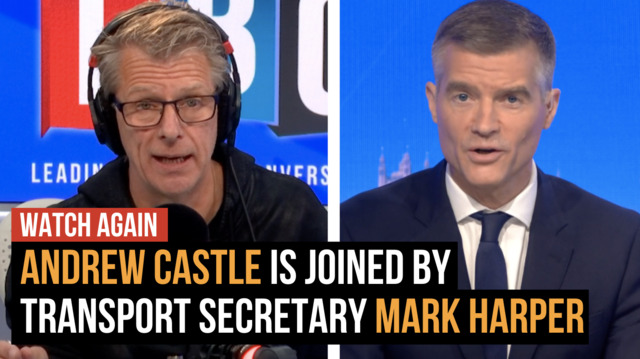 Watch Again: Andrew Castle is joined by Mark Harper | 30/09/23
"To say to Mr Harper: we haven't seen you since last December.
"Where's Harper? Where's Wally? That's the theme today."
In a statement from the union, Mr Whelan added: "Those who have, falsely, accused us of targeting events in the past, to hide their own shortcomings, and bad faith, have inspired us to take action on these days (during the Tory Party conference)."
He said Aslef members are "in it for the long haul" and that industrial action "isn't about a general secretary or a union executive committee".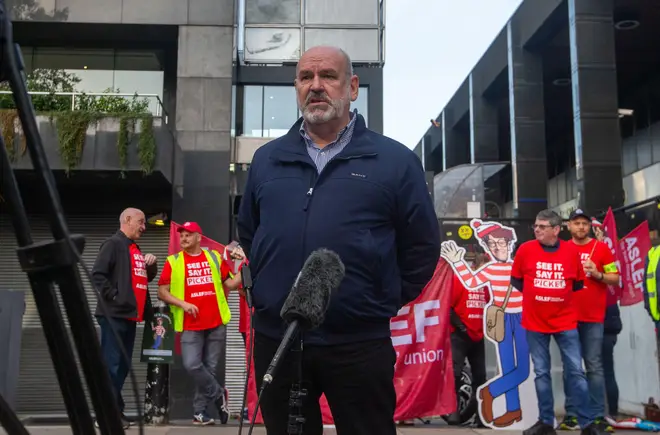 "It's about our members," Mr Whelan said. "We will keep on striking to make the voice of our members heard."
Train drivers walked out on on Saturday and will go on strike again on Wednesday, which will affect millions of journeys across the country.
Aslef also announced an overtime ban for last Friday, and from Monday until that Friday.
Mr Harper told LBC's Andrew Castle on Saturday": "It's clearly a political strike today, coinciding with our party conference.
"There's a very fair and reasonable offer on the table for train drivers; they get paid an average of £60,000 per year for a 35-hour, four-day week.
"The offer on the table would take that to £65,000 for a 35-hour, four-day week. I think most people listening to this would think that was quite reasonable."
RMT union members working for the Tube are also striking next Wednesday and Friday.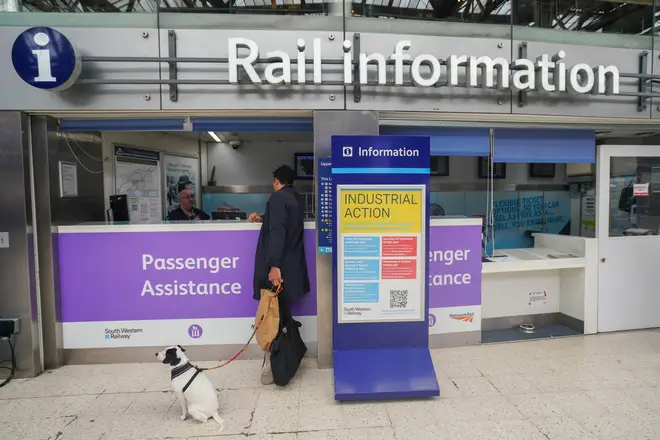 Full list of strike dates
Aslef train drivers
Saturday 30 September
Wednesday 4 October
Aslef overtime ban - industrial action short of a strike
Friday 29 September
Monday 2 October
Tuesday 3 October
Wednesday 4 October
Thursday 5 October
Friday 6 October
Tube strikes
Wednesday 4 October
Friday 6 October