Tributes paid after hero police officer who served for 21 years is hit and killed by car while walking to work
22 September 2023, 18:03 | Updated: 25 September 2023, 09:47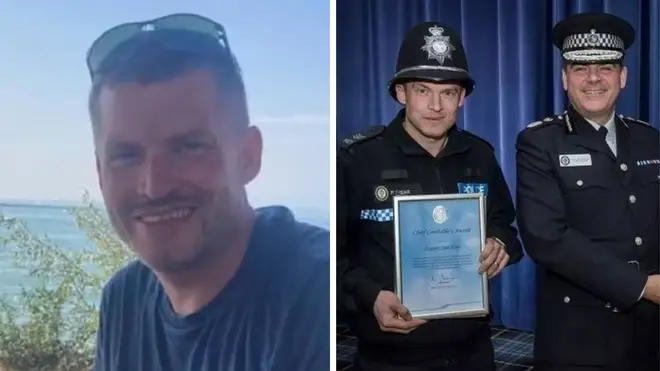 Tributes have been paid to a hero police officer who has died after he was hit by a car while walking to work in Birmingham.
Sgt Paul Frear, 45, of West Midlands Police, was critically injured after he was hit by a car in Tollhouse Way, Smethwick while walking to work on Thursday.
Police today announced that the father-of-two died in hospital on Friday.
Mr Frear, who served in the force for 21 years, was a recipient of the Chief Constable's Award in 2017 after he provided emergency first aid to two stab victims outside a Wolverhampton nightclub - both of who survived thanks to his intervention.
"We are offering all the support we can to his wife and their two children and his wider family too at this awful time," said West Midlands Police Chief Constable Craig Guildford.
"We know how deeply this will affect those who knew him and worked with him and indeed the whole policing family.
"As a mark of respect, we will be flying the force flags at half-mast."
West Midlands police said the driver of the car had been assisting investigations into the incident.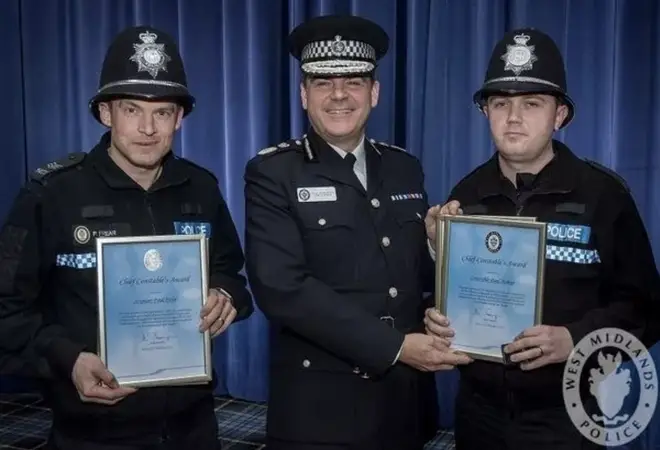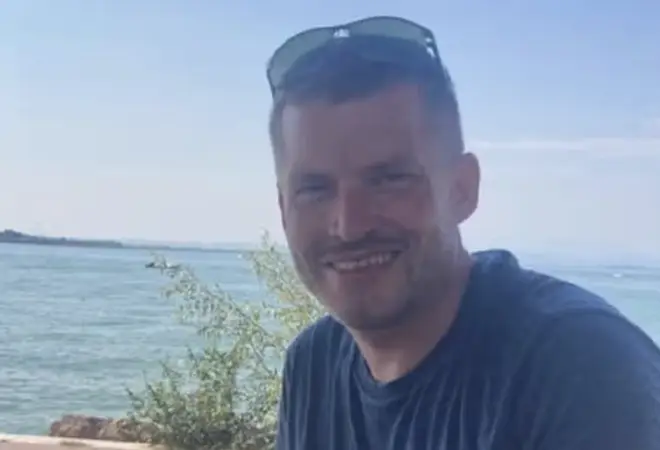 Read more: New photos of Sara Sharif after father, stepmother and uncle charged with murdering ten-year-old girl
Read more: Amy Dowden flooded with support after sharing 'hardest step so far' in her breast cancer battle
"Sergeant Paul Frear committed his working life to serving the people of the West Midlands," added the force's Police and Crime Commissioner Simon Foster.
"He was a dedicated and popular member of the force throughout his 21 years service.
"My thoughts, and those of everyone within my office, are with his family, particularly his wife and children.
"I know that West Midlands Police will provide them with all the support they need."
Anyone with information regarding the incident is urged to contact the force on 101 quoting incident 649 of September 21.