Tributes paid to British honeymoon couple shot dead on safari in Uganda 'by group linked to Islamic State'
18 October 2023, 14:25 | Updated: 18 October 2023, 18:06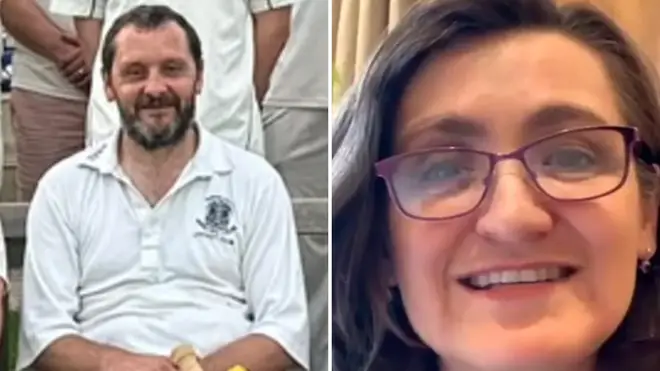 Tributes have been paid to a British newlywed and his South African wife after they were shot dead on their honeymoon safari in Uganda.
David and Celia Barlow died when their safari 4x4 vehicle was ambushed by attackers with alleged links to ISIS.
David was a businessman and parish councillor and Celia worked for the luxury hotel chain Belmond.
The president of Uganda has vowed to track down those responsible and police said joint forces were pursuing suspected members of the Allied Democratic Forces (ADF) rebel group.
Families of the couple, who lived in the village of Hampstead Norreys in Berkshire, were sent words of tribute from their local church.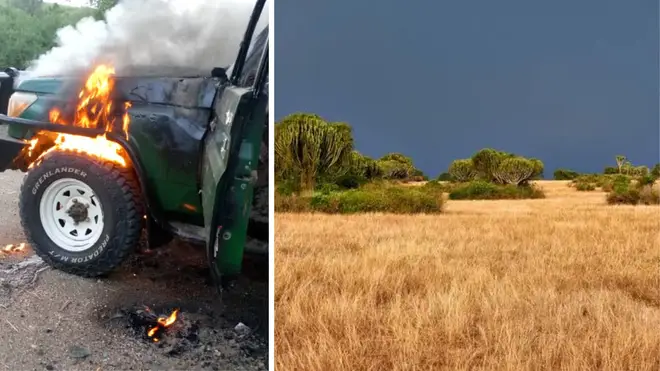 Richard Davies, Church Warded of St Mary's Church Hampstead Norreys posted online: "We wake today with a heavy heart, and the deepest sorrow to hear the devastating news of the death of Dave and Celia Barlow.
"This is for so many of us, incomprehensible. Our thoughts are with their families, their much loved friends and all who knew them in Hampstead Norreys and our wider community. We also remember the family of their Ugandan guide, who was also killed.
"Words cannot express how to react to this dreadful news.
"The church is open, all are welcome for private thoughts and prayers. You are invited to light a candle in memory of Dave and Celia."
Dave was also a member of the local cricket club, Hampstead Norreys Cricket Club.
Club secretary Oliver Laurence posted online: "We have learned this morning of the tragic deaths of Dave and Celia Barlow. Both were honeymooning in Uganda.
"Dave has been a constant around the Hampstead Norreys Cricket Club for many, many years, and among the many of us who had the privilege to share a joke with him, play cricket with him, and watch as he took wicket after wicket with his famously slow action was a treat.
"He was at the time this incident occurred with the most important person in his life, a woman who we all knew so well, as Dave was so proud to share all of Celia's achievements. She too was an amazing human being, who will be desperately missed.
"Lord Barlow as we fondly know him by will be with us forever. The entire club's thoughts and prayers are with Dave and Celia's families right now.
"I was so excited at the future of HNCC with Dave by my side as our Chairman. I will, we will, take a moment before moving forward.
"But, I know deep down Dave would want us to thrive, and we will in time honor him in the right way, and at the right time move forward as he would want.
"Right now though, it's about his family, and close friends and all of us."
Cllr Jeff Brooks, Deputy Leader of West Berkshire Council said: "We were shocked and saddened to hear this terrible news.
"David Barlow was a valued Parish Council Chairman and colleague who gave his all to the community he served.
"It is unthinkable that this should happen when two people are on their honeymoon. They will be sadly missed and our thoughts and prayers are with the families and friends of David and his wife Celia."
Hampstead Norreys Parish Council said in a statement: "Our community is currently in shock at this terrible news.
"David was an exceptional Chairman who served Hampstead Norreys Parish Council for more than a decade.
"He was a pillar of the community, always prioritising their needs, especially during the flooding incidents that affected the village.
"He was a strong advocate for the local schools, and his life was dedicated to the betterment of the community where he grew up and lived. It is difficult to express in words the extent of his contributions, and the village will undoubtedly be poorer without him.
"On behalf of the council and the local community, we would like to extend our condolences to David and Celia's family and friends at this difficult time."
Belmont hotels said in a statement: "We are deeply saddened by the tragic news of the death of our colleague Celia Geyer along with her husband David, while on honeymoon in Uganda.
"A true pioneer at heart and a highly respected leader in our industry, Celia is a very much-loved member of our Belmond family and will be much missed. Our thoughts and deepest condolences are with Celia and David's family."
The couple were shot dead along with their Ugandan guide while driving through the Queen Elizabeth National Park on Tuesday when they were attacked by suspected members of the Allied Democratic Forces (ADF).
Uganda Police Force spokesman Fred Enanga wrote on Twitter: "We have registered a cowardly terrorist attack on two foreign tourists and a Ugandan in Queen Elizabeth National Park.
"The three were killed, and their safari vehicle burnt.
"Our joint forces responded immediately upon receiving the information and are aggressively pursuing the suspected ADF rebels. We express our deepest condolences to the families of the victims."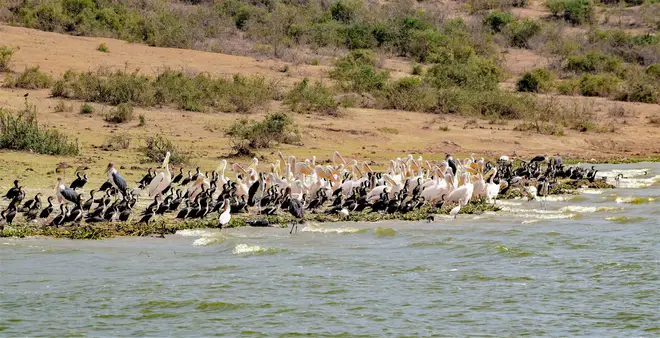 The ADF is believed to have links to ISIS.
The Uganda Wildlife Authority identified the tourists as being from the UK and South Africa.
Read More: Police shoot terror suspect at Brussels cafe in manhunt for 'Isis' gunman who killed two Swedish football fans
Read More: UK terror threat level 'highly likely' to be raised by Israel-Hamas war
Following the incident, the Foreign, Commonwealth and Development Office updated its travel advice for Uganda, warning against "all but essential travel" to Queen Elizabeth National Park.
A statement on its website said: "If you are currently in the Park, you should follow the advice of local security authorities."