US free-diver, 21, swept to depths of 150ft by powerful Gulf Stream and circled by sharks before being rescued by family
23 January 2023, 20:58 | Updated: 23 January 2023, 23:35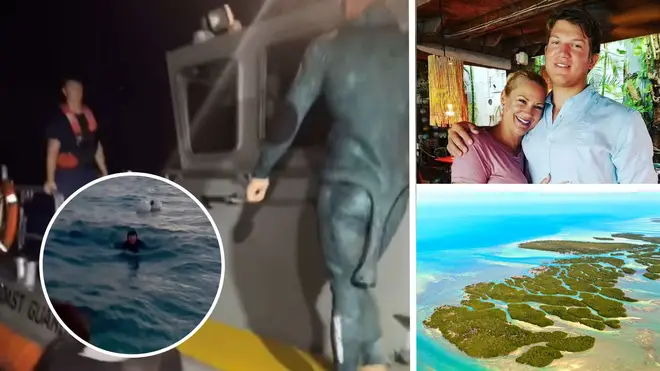 A Floridian free-diver was swept to depths of 150ft by the powerful Gulf Stream and circled by sharks before being found by search parties, as his family reveals their fears he had drowned.
Dylan Gartenmayer, 21, was free-diving six miles off the coast of the West Sambo Reef near the Florida Keys with two friends on January 19 when strong currents swept him away.
The incident occurred as water conditions deteriorated, with Gartenmayer deciding to go for one last dive.
The diver, who was at 35ft when the current caught him and dragged him down to 150ft, was submerged for nearly two minutes on a single breath.
After surfacing nearly a mile from his dive spot, Gartenmayer managed to swim back in the direction of the reef before cutting and tying together mooring buoys to form a makeshift raft.
In a video posted to social media, Gartenmayer describes how bait began catching on the buoys, attracting the attention of reef sharks.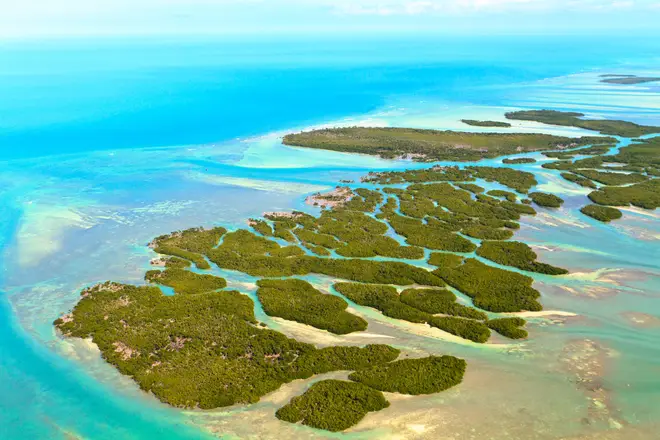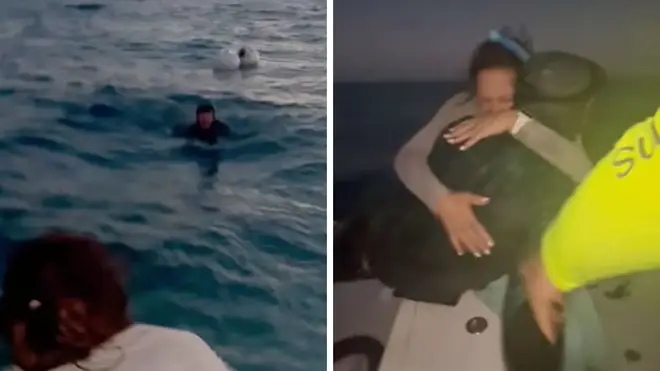 "I just seen a reef shark swam past me," he said, adding: "I had a bunch of bait start blowing up around, I could see mackerel skyrocketing."
"I was watching the sun drop pretty quickly," said Gartenmayer on the video.
Read more: Man dies in 'robbery for his mobility scooter' in Tesco car park as woman arrested on suspicion of murder
Read more: Woman sees late husband in new promo video for Indian restaurant filmed days ago - despite him dying in 2014
"I was starting to shiver at that point and my hands were starting to feel a little numb, so were my toes, so I knew this was starting to get serious.
"As I saw the sun disappear I knew things were starting to get a little more dire," he adds.
Describing the way friends were initially left thinking he had "blacked out from a lack of oxygen", the group called the US Coast Guard to begin the search, informing them of his last known location.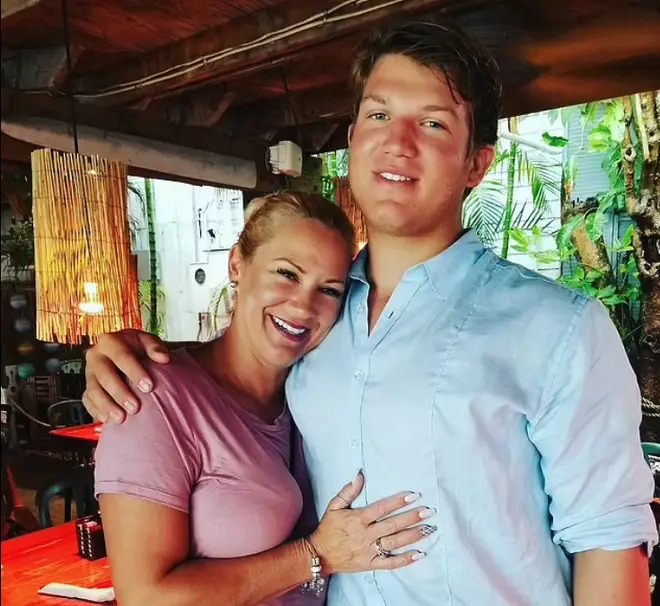 "I had a small plane fly above but they didn't see me," he said, recalling the desperate situation.
"I could see coast guard out in the distance to the west of me. I could see their blue lights, the helicopter going, doing their grid pattern," he said.
"About 30 minutes later they flew back again, still didn't see me."
Eventually hearing a familiar engine sound, Gartenmayer was instead found by friends and family aboard his grandfather's boat - 4 hours later and only 0.3 miles from his original dive point.
"By some miracle my parents and everybody else on board my grandfather's boat ended up driving and basically landing right on top of me," he said.
"I could hear the engines running and I knew from there that was actually my grandfather's boat."