US to send controversial uranium tank shells to Ukraine as part of $1bn package
7 September 2023, 09:02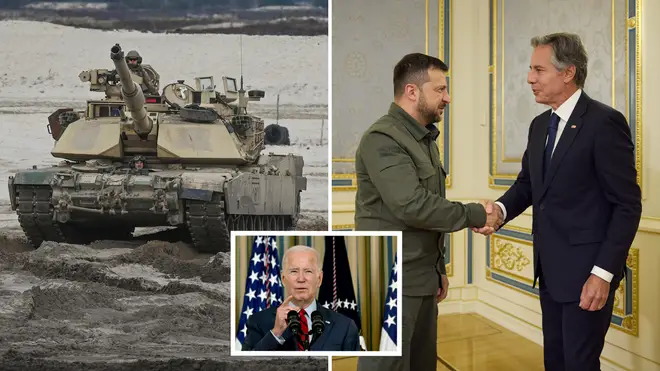 The US has announced it will send controversial depleted uranium tank shells to Ukraine as part of a $1bn package.
The controversial shells include depleted uranium, a byproduct of the uranium enrichment process that is needed to produce nuclear weapons.
Shells retain some of their radioactive properties, though are unable to create a nuclear reaction.
Russia has condemned the move, which will allow US Abrams tanks to pierce conventional tank armour. The US plans to send those tanks to Ukraine in the Autumn.
The UK has already supplied the shells to Ukraine.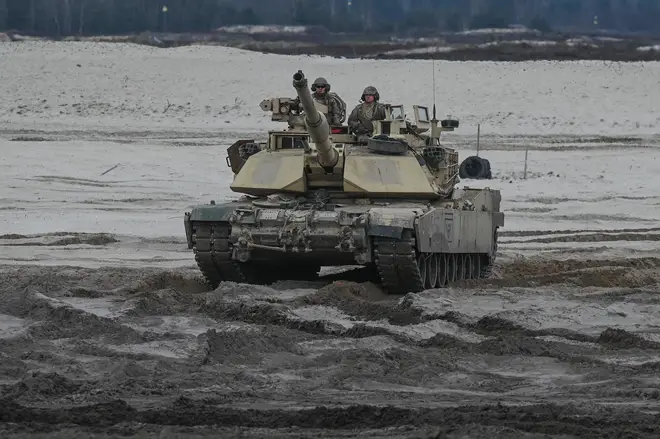 They have been included in $175m worth of military equipment provided by the US for Ukraine, with hundreds of millions more in humanitarian aid.
An announcement about the provision of the shells was made by the US secretary of state Anthony Blinken's visit to Kyiv on Wednesday.
"This new assistance will help sustain it and build further momentum," the Secretary of State said.
Read More: Blinken visits Kyiv to show support for Ukraine's bid to push out Russian forces
Read More: British Challenger tank in Ukraine 'blown up after hitting a Russian mine'
It comes as Ukrainian officials claim to have breached Russian's first line of defence in the south of the country this week as part of its long-awaited counter-offensive.
Russia has described the move as a "a criminal act" and an "escalatory step".
It comes after a blast in the town of Kostiantynivka killed 17 people and wounded at least 32 in one of Russia's deadliest strikes in months, according to Ukrainian officials.
About 30 pavilions were damaged, along with 20 shops, an administrative building, an apartment building and some power lines, according to Ukraine's general prosecutor's office.