Wayne Rooney was so obsessed with the Wagatha Christie trial he considered training to become a lawyer
18 October 2023, 09:07 | Updated: 19 October 2023, 07:19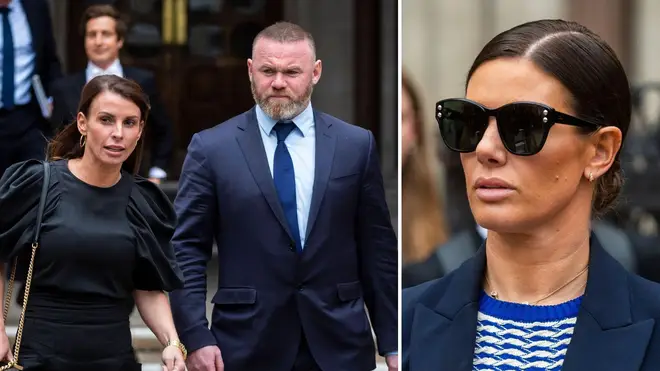 Wayne Rooney was so obsessed with the Wagatha Christie trial that he considered training to become a lawyer - but Coleen shut him down.
The 37-year-old considered signing up to law school after supporting his wife during the Wagatha Christie libel trial against Rebekah Vardy last year.
He regularly attended the daily briefings with Coleen and her lawyers, Paul Lunt and David Sherborne, where he would suggest legal arguments.
Rooney's fascination with the case was revealed in a documentary series which released on Wednesday.
Coleen recalled cutting him off on one occasion, saying: "Wayne shut up and let David or Paul speak."
"He was then going to apply for law school and he had all these plans," she said.
Read more: Rebekah Vardy breaks silence after fresh 'Wagatha Christie' claims made in Coleen Rooney documentary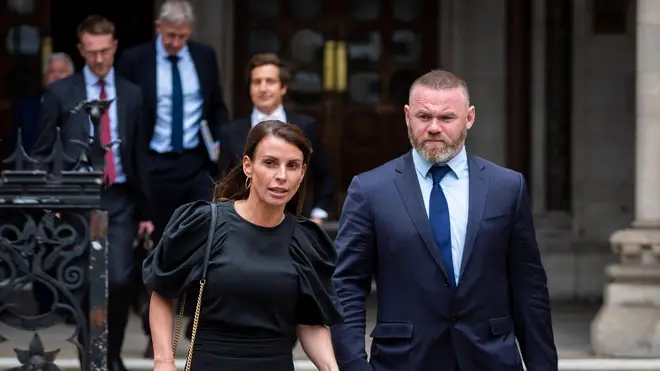 Lawyer Jamie Hurworth said: "Once the day was finished we would have a little debrief with Wayne and Coleen. I had not dealt with Wayne that much before the trial. But he was just fascinated by the whole thing.
"Wayne started suggesting, like, legal argument that we should start running."
Paul Lunt added: "I'm not saying he is a modern day Columbo but certainly had we have given him a gown and a wig he was bang up for asking a few questions."
"Yeah, it was interesting because I do like crime documentaries and in particular the different techniques the two barristers used," Rooney said.
Read more: 'Don't play games with a girl who can play better': Coleen Rooney warns in new Wagatha Christie documentary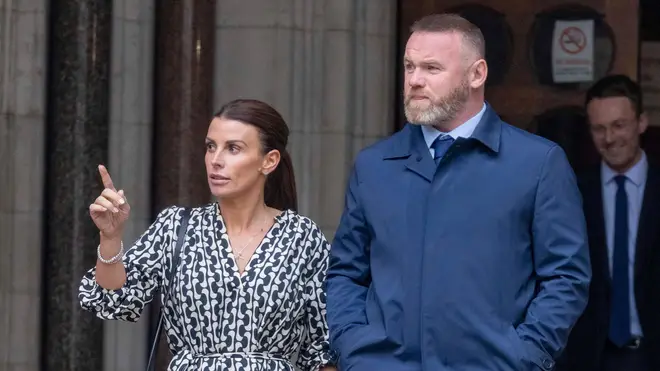 Coleen also revealed in the Disney+ documentary that the case has caused her mental and physical pain over the past two years.
It began on social media when she accused Vardy of leaking private information to the press.
"Days after I put the post out, her legal team got in touch," Coleen said. "I never imagined being in a legal battle for anything, never mind being in a legal battle for a post I put up on social media. 
"Little did I know it was going to be the beginning of one of the horriblest times I have been through in my life."
At one point, her legal team where not certain they had enough evidence to prove that Vardy leaked the information she had been accused of.
"I was concerned because this meant we had no case," Coleen continued. "All this fight for nothing. It made me ill. It completely changed me as a character.
"I remember sitting with my dad one day, we took Klay to football and he just looked at me and said 'Coleen, you're just not you anymore.'"
Reflecting on getting the verdict, she said: "I couldn't process it. It was...I swore and that was the only thing I did. I just swore and I I teared up and it just didn't sink in.
"Straight away my phone started pinging and messages started to come through."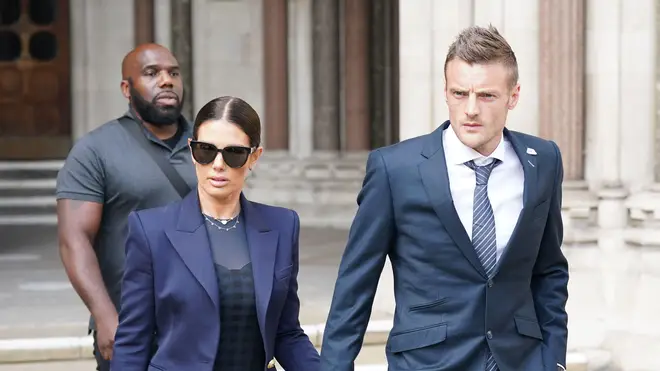 The mum-of-four is understood to have been paid in excess of £1 million for the documentary after a bidding war for the four-part series.
A source told the Mail: "Her show was really in demand, everybody wanted it. Coleen is the one who the public had the most sympathy with and her inside story was always going to be gripping.
"She kept her counsel a lot more than Becky did throughout so there was always going to be a lot to share in it. But still, it is a lot of money, hopefully that will have made her feel better about losing four years of her life."