William and Kate 'closed their minds to mending family rift after being 'hurt and insulted' by Harry and Meghan
25 September 2023, 14:16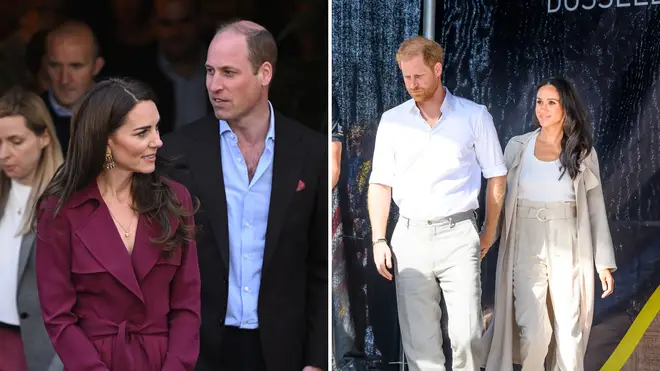 The Prince and Princess of Wales have "closed their minds" to the possibility that a rift with Prince Harry and Meghan Markle can be fixed, a royal expert has claimed.
Jennie Bond described how William and Kate had attempted to heal the fracture at Prince Philips funeral but after a "blazing row" it became clear it wasn't possible and they feel "hurt and insulted" by Harry and Meghan.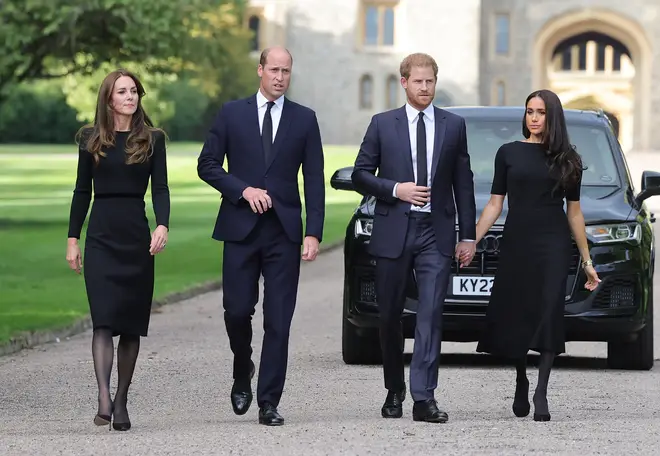 Read More: Kate tells well-wisher to 'hold on and cherish' memories of late Queen as Royal Family leads nation's tributes
Read More: Harry and Meghan join the party as they receive rapturous welcome from Invictus Games crowds
Ms Bond said: "There comes a point when you just have to accept that happy families are not a game that everyone can play.
She told OK Magazine"Catherine has been hurt and insulted by things that Harry and Meghan have said, but she and William are a very strong team, and I suspect that, together, they've come to the conclusion that the rift with Harry cannot be fixed in the foreseeable future.
"They've closed their minds to that possibility and decided to get on with their lives."
The rift between Prince Harry and Prince William first emerged in 2019, when they confirmed they had taken "different paths" in life.
This deepened after Megxit in January 2020, when Harry and Meghan formally stepped down as working members of the Royal Family and moved to California.
Harry has returned to the UK on occasions but the rift has yet to be healed.
Buckingham Palace has denied reports that King Charles could be forced to let Prince Harry stay at Kensington Palace next time he visits the UK.
Harry is a counsellor of state meaning he is one of the seven members of the royal family who can represent the King if he is unwell or abroad.
But the problem emerges because they are required to have a home in Britain but Harry, is effectively homeless in the UK having been evicted from Frogmore Cottage earlier this year.