Pregnant wife 'pushed to her death from Arthur's Seat' had secret code with mum about 'abusive husband'
31 March 2023, 11:30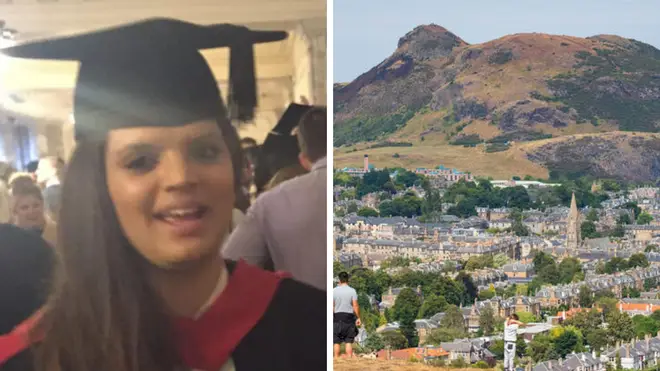 A pregnant woman who was allegedly pushed to her death from Arthur's Seat in Edinburgh had a secret code with her mother to let her know if she was in danger, a court has heard.
Kashif Anwar, 29, is accused of murdering Fawziyah Javed, 31, was in Edinburgh in September 2021 by pushing her from the hill in Holyrood Park, causing her multiple blunt force injuries which led to her death and that of her unborn child.
Anwar denies all the charges against him, including one of acting in a threatening and abusive way towards his wife at a hotel the day before the alleged murder.
Ms Javed's mother said she had become more worried about the couple since they got married in December 2020.
Nighat Yasmin Javed told the court she was "very worried" about her daughter.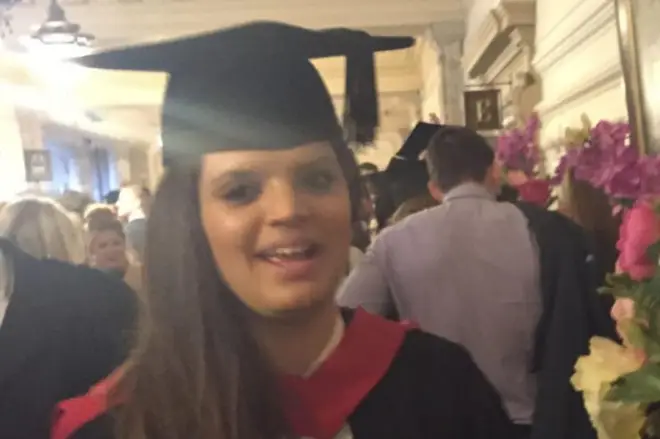 She said: "I said if you feel that you are in danger, just text me 'I feel like cream cakes', and I will contact the police."
Mrs Javed said she did this because of the "abuse, the violence, the aggression, and coercive control" in the relationship, which included, she said, Anwar taking £12,000 from her daughter's bank account while she was sleeping.
She said her daughter's calls and texts were monitored by Anwar, and that between three or four months after the wedding her daughter wanted a divorce.
Mrs Javed told the jury: "The accused was being abusive, controlling, manipulative, aggressive and violent towards her. She didn't want to stay in a marriage like that, she wanted to leave."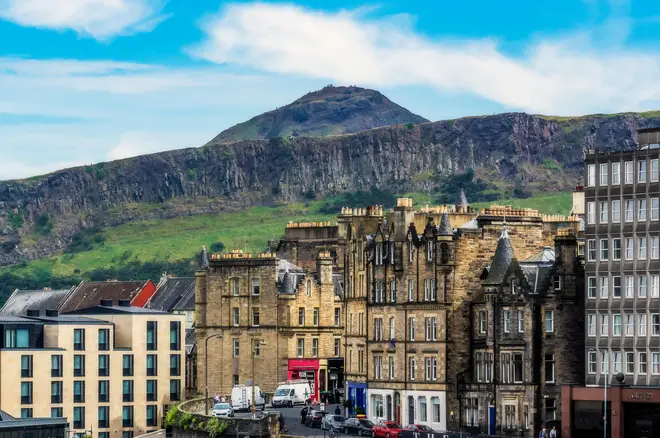 The court was played a recording of Anwar's wife, who worked as an employment lawyer, phoning a legal firm for advice on getting a divorce.
Mrs Javed told the court that when the couple were due to return from Edinburgh, she was to celebrate her daughter's birthday, which was that same day, with her, but said she would not return home and instead contact West Yorkshire Police to get her belongings back.
Read more: Manhunt after violent prisoner let out of London jail by accident
Read more: Masked robbers steal £5 million after sneaking into cash depot strapped to bottom of truck and tying up helpless staff
Ian Duguid KC, Anwar's defence, asked Mrs Javed about the rules of an Islamic divorce and if a pregnant woman could get one.
She said while she did not know much about it, her daughter's intention was to "get the ball rolling".
The court also heard how Anwar was overheard in hospital telling Ms Javed if she died in childbirth that "would be okay" because he "would be free", a court has heard.
Midwife Elizabeth Petty, 41, who was working on the L44 ward that evening, said a patient told her Ms Javed was told: "If you died during childbirth that would be okay. I would be free."
Ms Petty told the jury that when asked if that was what was said, Ms Javed, from Leeds, had confirmed it was, and that she appeared "scared" and "upset".
Teacher Francesca Cooper, 34, was in the bed next to Ms Javed's and reported the conversation.
She sobbed as she told advocate depute Alex Prentice KC what she had heard, saying: "I could hear him repeatedly call her a bitch, repeatedly saying he should never have married her, wishing he never married her, and if one of them died during childbirth that would be good because they would be free from one another."
Meanwhile Mr Duguid also told the court of the couple's trip to Loch Ness, and that they had booked afternoon tea at The Balmoral Hotel in Edinburgh for September 3. He said when they returned to Yorkshire the day after, they would all have gone for a birthday meal.
But Mrs Javed said it was never their intention to go to that meal, and had planned to dine separately from Anwar.
Mr Duguid put it to her that the trip had been an attempt to discuss differences in their relationship and resolve them, but Mrs Javid told him it was not. She said her daughter was "putting on a front to do what she had to do to leave the accused".
The trial, in its second day, also heard from James Duncan, 25, who was walking up Arthur's Seat with his girlfriend on the evening of September 2 when Ms Javed was found.
He told the court: "There were a couple of screams to my recollection. One was from a female screaming, then I heard a male screaming after I heard the female scream."
He said soon afterwards, he saw Anwar with another woman who were looking for a charged mobile phone to call emergency services.
Mr Duncan said: "The gentleman said his wife had fallen off the summit and wanted me to call 999 to get in touch with ambulance or police or emergency services to get them to help with the situation."
In the first 999 call, operators were told she could be heard screaming after the fall. The court heard that in a second call, the accused told the ambulance service that they both fell.
In cross-examination, Mr Duncan, who told the court he had scaled the hill more than 100 times, said Anwar was wearing ordinary shoes and not hiking boots.
The trial, before Lord Beckett, continues.