Activist Tells Brandon Lewis "It's Almost Embarrassing" To Be A Tory
10 January 2018, 18:51 | Updated: 10 January 2018, 19:48
This the moment a Conservative activist told Brandon Lewis it had become "almost embarrassing" to be associated with the party.
JJ from Reading spoke to the new Conservative party chairman during a phone-in on LBC on Wednesday.
The caller described Theresa May's cabinet reshuffle as an "absolute balls up" after Chris Grayling was wrongly announced as party chair on the Tories' official Twitter account.
"It has just become absolutely farcical," he said.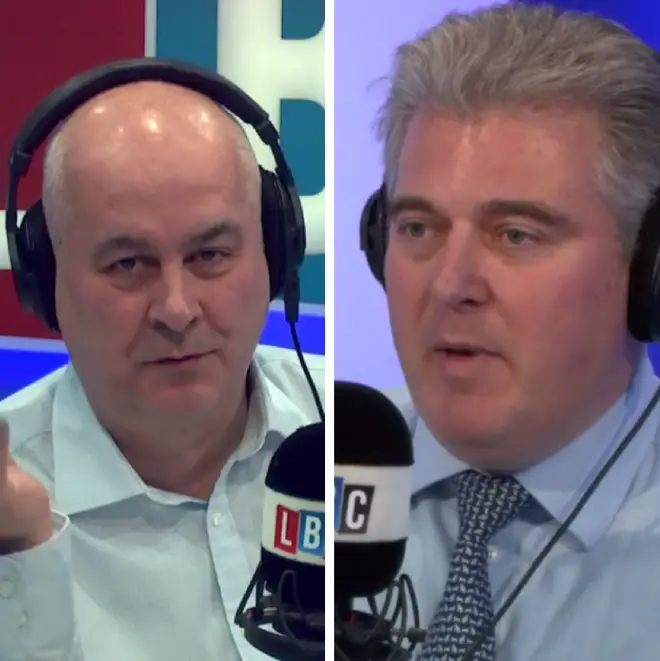 "It's only the fact that the Leader of the Opposition is an absolute left-wing loon at the moment.
"If a more centrist candidate, in the likes of Dan Jarvis, Andy Burnham, came along and took on that Labour leadership - I'd actually listen to them."
After explaining how he plans to sell the Conservatives to younger voters, Mr Lewis said: "I got appointed mid-morning on Monday so I'm going to be focusing on where we go moving forward.
"Making sure we get our digital media, but not just our digital and social media, but how we communicate people with right across the country.
"Whether that's through leaflets, door-knocking or social media."