"Virgin Trains' Decision To Stop Selling The Daily Mail Is NOT Censorship"
9 January 2018, 18:29 | Updated: 9 January 2018, 18:52
Virgin Trains' decision to stop selling the Daily Mail in its on-board shops is NOT an attack on free speech, a writer and campaigner has told LBC.
The newspaper will no longer be available on its West Coast trains because it is "not compatible" with the company's brand, a spokesperson said.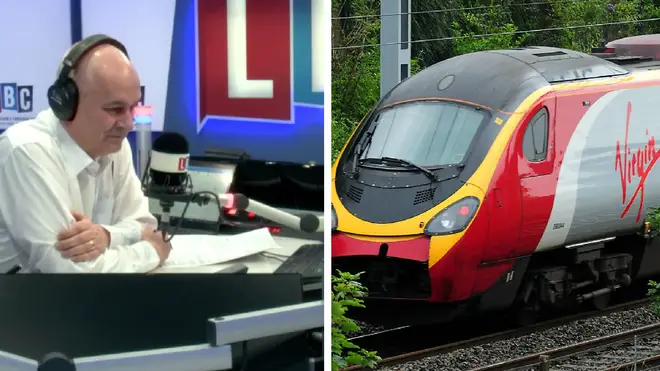 The Daily Mail has hit back at the decision, accusing Virgin of "censoring" its newspaper choice for "political reasons".
But, giving her take on LBC, Paris Lees defended the decision, calling it "fantastic".
"At the end of the day Virgin Trains is a private train company, they are allowed to sell whatever they want," she said.
"The essential point here is free speech is not being curtailed, they are not being censored they just don't want to sell them and they don't have to.
"What are we going to do? Force private companies to sell products they don't want to sell?"