Brave Caller Tells Iain Dale He Doesn't Want To Be Gay And Would Try Conversion Therapy
3 July 2018, 19:11 | Updated: 3 July 2018, 19:53
The government plans to ban 'gay conversion therapy' as part of its LGBT equality plan, but this caller told Iain Dale he'd be willing to give it a go because he does not feel comfortable with being a gay man.
A brave caller opened up to Iain Dale as he described how he was not happy about being gay.
In his 40's, Michael said that he has been gay since his early teens but that it's not something he's comfortable with and that he would try gay conversion therapy.
"I'd love it to succeed," he said.
"I've abstained from any sexual type of relationship.
"I want to be seen as 'a normal' and not being gay.
"I'm not happy, I'm alone, and actually I just want to be with another partner that I'm comfortable cuddling up to, and I can't do that because I don't want to be gay."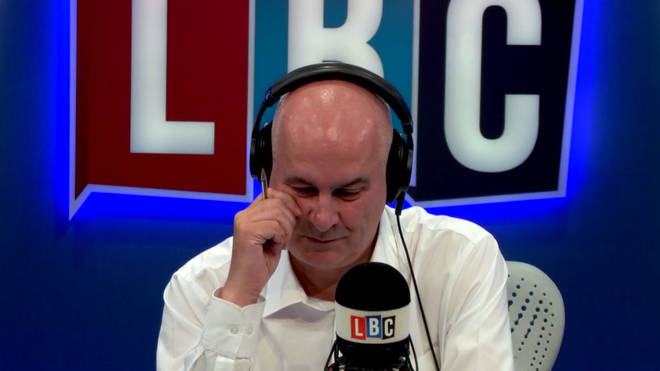 Michael said: "I can't believe I'm the only one that says I'm really unhappy being gay, I don't want to be gay, I don't want this lifestyle.
"I want to be seen as what is normal, and i know I'm using the wrong terminology, but I would rather [conversion therapy] than even think about coming out."
Iain responded to Michael, by saying: "I do understand the desire to be like everybody else, I completely understand the fear of being different..."
Michael interrupted Iain: "So why do you want to ban this therapist?"
Iain said: "Because it doesn't work!"
Michael said: "But someone like me would believe that even if 5% would work, I could be that 5%.
"Why would you stop me getting it?"
Iain replied: "If there was any evidence for 5% or 10% of people, you could make an argument."