Cable: "There Is No Point To Liam Fox!"
5 January 2017, 19:34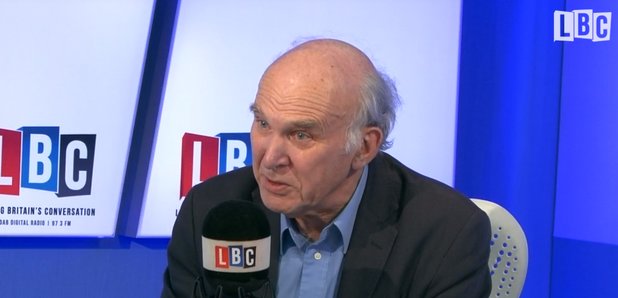 Sir Vince Cable says he can't figure out what Liam Fox is doing as Secretary of State for International Trade.
Sir Vince, the former Business Secretary, was in the LBC studio with Iain Dale for the Brexit Briefing.
He shot down the ability of the UK to do trade deals with countries outside the EU, prompting Iain Dale to ask what the point of International Trade Secretary Liam Fox was.
"There is no point to Liam Fox!"
Cable then said that Boris Johnson was "hanging in there" as Foreign Secretary, before pointing to the example of talks with India as proof that we will struggle to achieve trade deals in the aftermath of the referendum.
Cable was in studio with Iain Dale for the Brexit Briefing, the weekly series reflecting on our exit from the EU. Tune in every Thursday at 6.30pm for the latest - or download the podcast on iTunes.