Caller's Killer Question On What If Brexit Had Gone The Other Way
20 December 2017, 17:44 | Updated: 20 December 2017, 18:33
This caller's killer question on what would have happened if the Brexit vote had gone the other way left Iain Dale very impressed.
Paul in Burnley got in touch after Theresa May said she would delay leaving the EU for a short time in "exceptional circumstances".
It's after the Prime Minister gave way to an amendment to the EU withdrawal bill allowing the government to change the date of Brexit.
But the debate surrounding what sort of Brexit Mrs May should peruse left this caller with one killer question.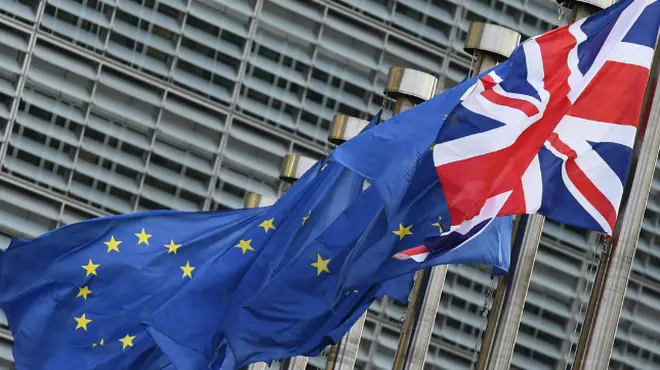 He said to Iain Dale: "Imagine if the result had gone the other way and 17.4 million people voted to Remain and 16.1 million people voted to Leave.
"Then the referendum result, which was voted by a ratio of five to one by MPs was that we would Remain.
"But then the political class and the mainstream media with the odd exception like yourself then turn around and said: 'Well we know you voted Remain, but what kind of Remain would you want? Do you want a hard Remain or do you want a soft Remain?'"
The question prompted former Liberal Democrat leader and staunch Remainer Tim Farron to get involved.
He tweeted: "Well 'hard remain' is joining the Euro and Schengen....and probably speaking Esperanto..or something. Which would be without any mandate and completely barking. Just like leaving the customs union and the single market."